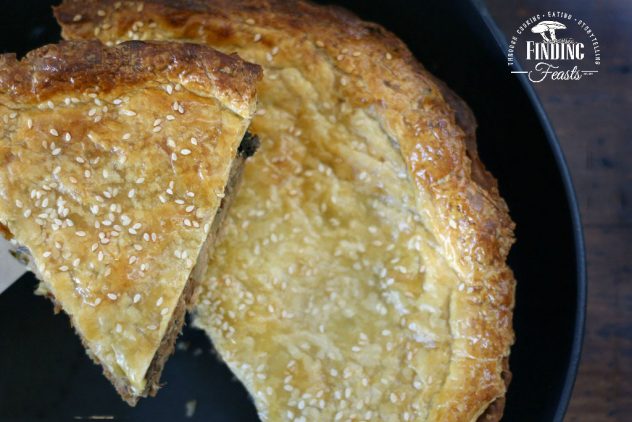 Yes, another pie… but how good are they?! If every dish could be put into pie form then I would be a very happy person.
My first proper memory of rabbit was back in Finland where, when staying with family at their summer house, we had freshly caught rabbit for dinner. What made it memorable for me was that my piece still had the bullet in it. Kind of a thrill when you're a kid
This Wild Rabbit and Mushroom Pie is an easy, slow cooked dish and made even easier by keeping the rabbit whole, which I prefer when doing rabbit as a shredded meat as you have less chance of getting splintered bone into the meat – Rabbit is notorious for it's bones splintering into the tiniest of shards if not cut properly and cleanly. Just be mindful of the leg bones, best to wash the legs and make sure there are no loose splinters around there.
If you've never tried rabbit before I highly recommend you giving it a go. It's a great tasting, very lean meat that works well braised… and makes a nice change from chicken.
Blondie
(Visited 41 times, 1 visits today)