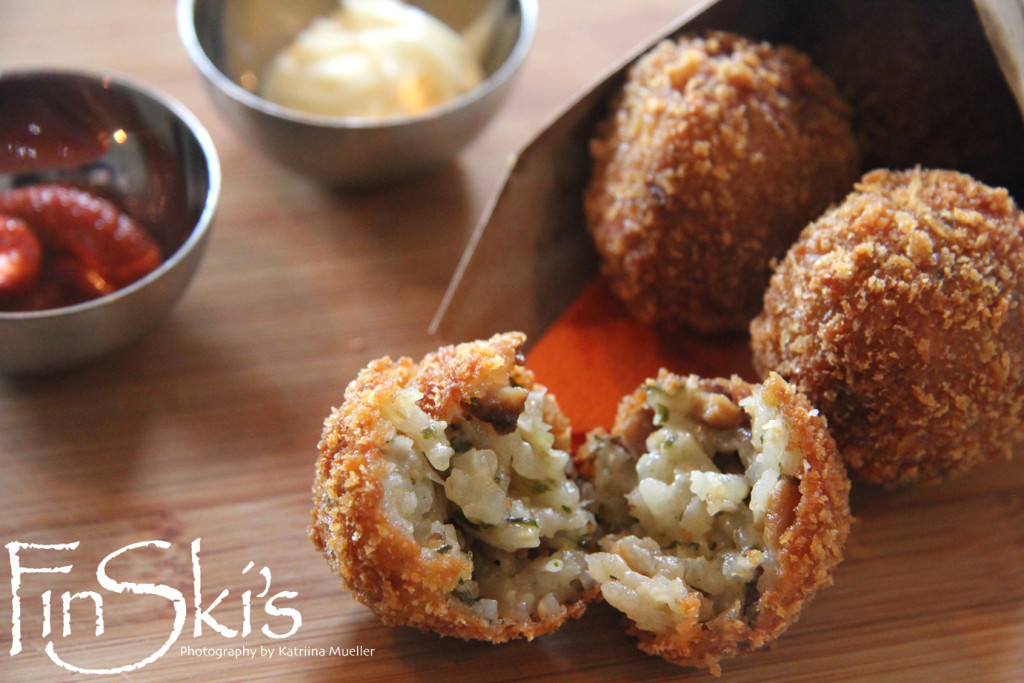 Wild Mushroom Mini Arancini or mini deep fried mushroom rice balls for the uninitiated are such a great food to have on hand in the freezer.
Not only are they a great 'fast food' to pad out a salad but they are also fantastic to have for emergency nibbles when friends or family pop around.
This volume makes about 60 arancini but this will depend on how big or small you make each ball. To freeze the remaining arancini you simply take the recipe up to the breadcrumb coating stage and then place them on a lined baking tray so they aren't touching each other and freeze overnight. You then place them into a ziplock bag till required. Cook them from frozen, do not defrost.
Serve them with a garlic aioli and a harissa paste or similar spicy, hot sauce.
… would love to be serving these out of a food truck. You know what they say, put the wish out there, the dream may come true – Blondie 🙂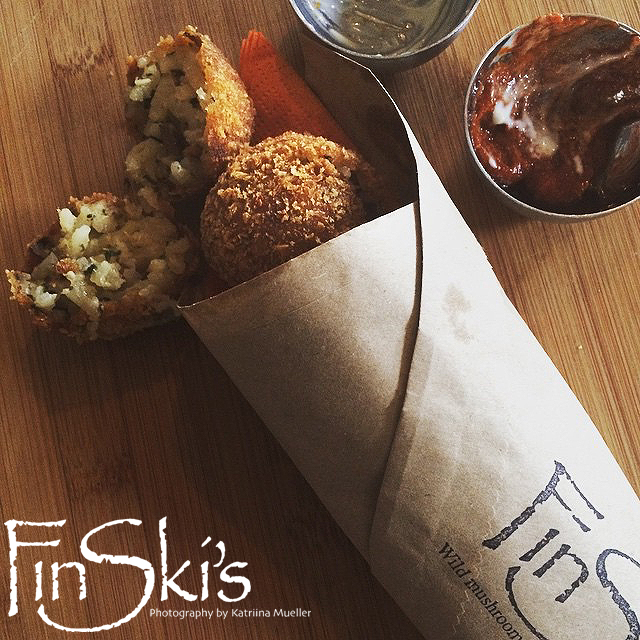 (Visited 8 times, 1 visits today)