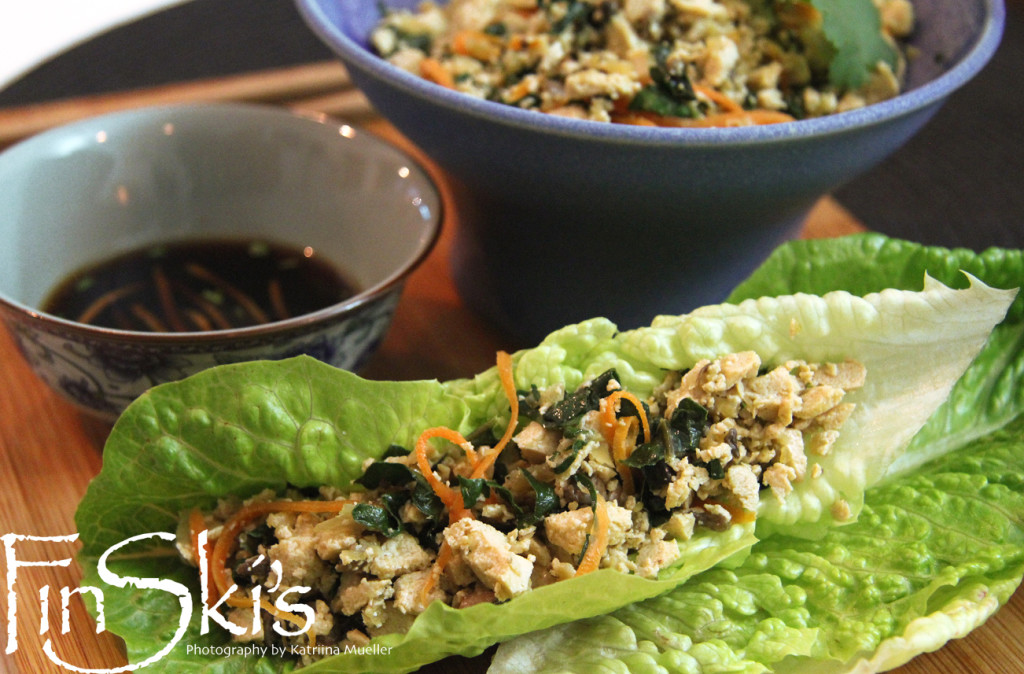 Can you believe that there are 18 top ranking ways to spell San Choi Bao so I have decided to use the very top one. This is Tofu San Choi Bao w/ Dipping Sauce.
This is a much loved dish for many people as it's very mild in flavour so appeals to those who don't go out of their way for asian food. It's also a hit with kids as they get to play with their food… and who doesn't love doing that?
For a strong flavour punch then make a dipping sauce, or three. One can be a blow-your-head-off chilli one, another can be a sweet chilli and other can be this soy, lime and ginger one.
If you have never had tofu this way then you are going to be in for such a surprise. It's a game changer, really. If you are looking for tasty, meat-free alternatives then this is your saving grace as the tofu 'mince' can be used in replacement of meat mince in recipes that use it in loose form such as spaghetti bolognese or chilli con carne to name a couple. It's has the same texture and soaks up all the flavours making tofu mince extraordinarily versatile.
The surprising trick to getting the texture right is freezing it. This process alters firm tofu slightly giving it a bounce or slight chewiness that so closely resembles meat mince. So do as I do now and always keep a slab of firm tofu in the freezer.
Happy eating! Blondie 🙂
(Visited 13 times, 1 visits today)