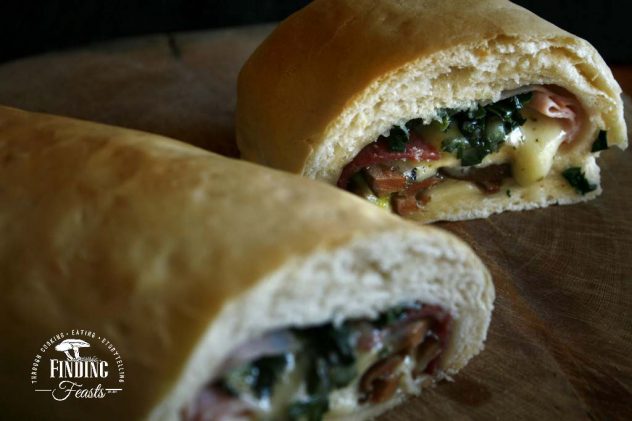 Stromboli aka Stuffed Bread – step by step… Like anyone, I really enjoy pizza, especially freshly made at home but sometimes you just want to mix it up a bit.
Stromboli is basically a pizza rolled up, not dissimilar to a Calzone or the Panzerotti, although the later is fried and they are both folded in half like a pocket rather than rolled like a loaf, which explains the 'Stuffed Bread' tag. The Stromboli is a fabulous way to eat pizza and is far more portable… great for picnics!
If you have 'Pizza Night' then why not give this a go?
Bottoms up!  Blondie
(Visited 23 times, 1 visits today)