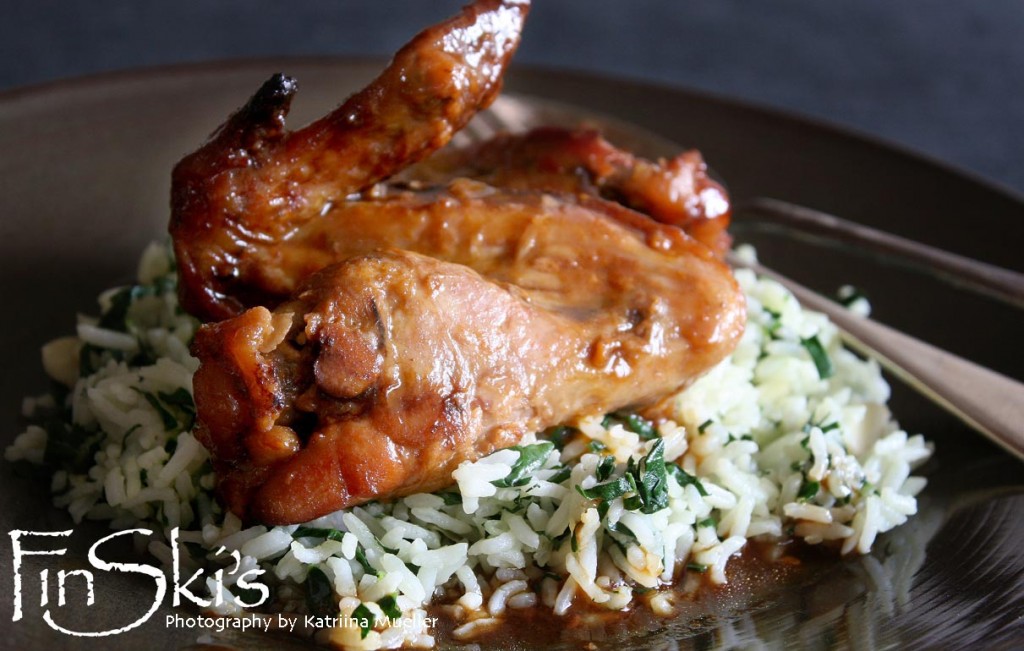 Sticky Chicken Wings w/ Spinach and Almond Rice is a delicious soft meat with a sweet, sticky, sauce that caramelises in a hot oven and, dare I say it, is lip smacking, finger licking good!
This marinade originally started as one I used to cook a whole chook in a wok with but with the volume of marinade left over, once cooked I used it for these extra sticky chicken wings – One of my biggest kitchen rules is, never throw out leftover sauces or juices from roasts. Freeze them and then you have on hand an amazing starter base for your next marinade, gravy or jus. As this marinade had been cooked once before it has a richness and depth that is equal to a slow cooked meal.
Freezing rules: 
Raw (uncooked) and then defrosted foods or liquids, whatever it may be, CANNOT be frozen again WITHOUT being cooked prior.
Previously cooked food or marinades that have been frozen after cooking and then defrosted CANNOT be frozen again.
The Spinach and Almond Rice is the perfect accompaniment to the wings and the delicious sauce… you have to have something to mop up the juices.
Enjoy!  Blondie
(Visited 9 times, 1 visits today)