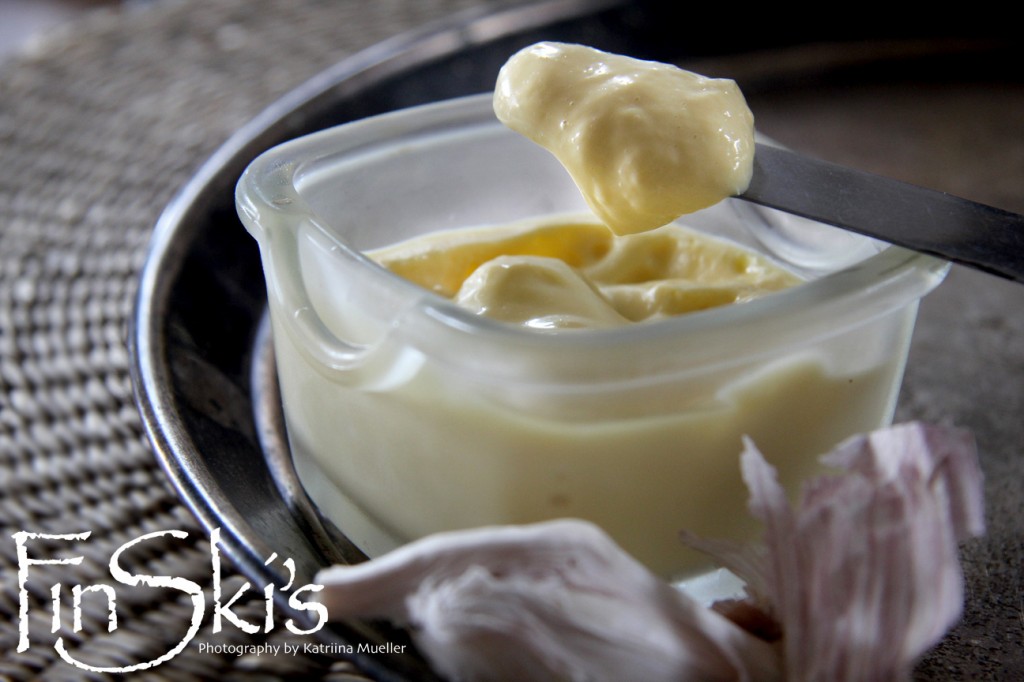 Simple Small Batch Aioli – Mayonnaise is one of those amazing condiments that is used in countries all around the world to add flavour or smoothness to their dishes. Aioli is basically garlic mayonnaise (although the true way of making this is to pound the oil and garlic in a mortar and pestle – no egg is added) but you can use any number of different ingredients to make your own flavoured mayonnaise.
The reason I like this small batch recipe is because I will never get through a cup or more of homemade aioli within a week. This is just the right amount to use on some sandwiches or on toast with poached eggs on the weekend.
If you are feeling adventurous you can add some fresh herbs or throw in some hot smoked paprika or any other spice to complement your meal, maybe add a mustard. Use lemon instead of vinegar, or use a different vinegar, maybe a fruit vinegar… the combinations are endless.
Let your creativity out! – Blondie  🙂
(Visited 25 times, 1 visits today)