The problem is a lot of people are afraid to try their hand at poaching thinking it's too difficult a method. This is where the cling film method comes in, but before you say something about the rubbish left from such a cooking method, yes I agree but the greatest benefit of poaching eggs using this method is you can use older eggs!
The traditional method of poaching requires you to have the freshest eggs so that the egg white is a firm ball surround the yolk. This is important because you need the white to hold form in the water. Using an older egg will mean the egg white is looser and you will just have egg white 'ghosts' floating around in your saucepan. Not very appealing at all!
Poaching in cling film means you can use older eggs – not everybody has chickens on hand and not every carton of eggs you buy are as fresh as you need them for traditional 'free fall' cooking, so having this method on hand is very helpful when the craving for poached eggs hits.
Click here for the Egg freshness test… great when you don't want to crack the egg open to find out how old it is.
Ingredients
55g – 60g Eggs
Cling film – OSO Cling Film brand does not need oil to stop the eggs sticking to it, nearly all other brands do.
Small cup or bowl – non clingy plastic or pottery ideally
Spray oil
Saucepan of boiling water
Method
Place cling film over the cup and spray lightly with oil.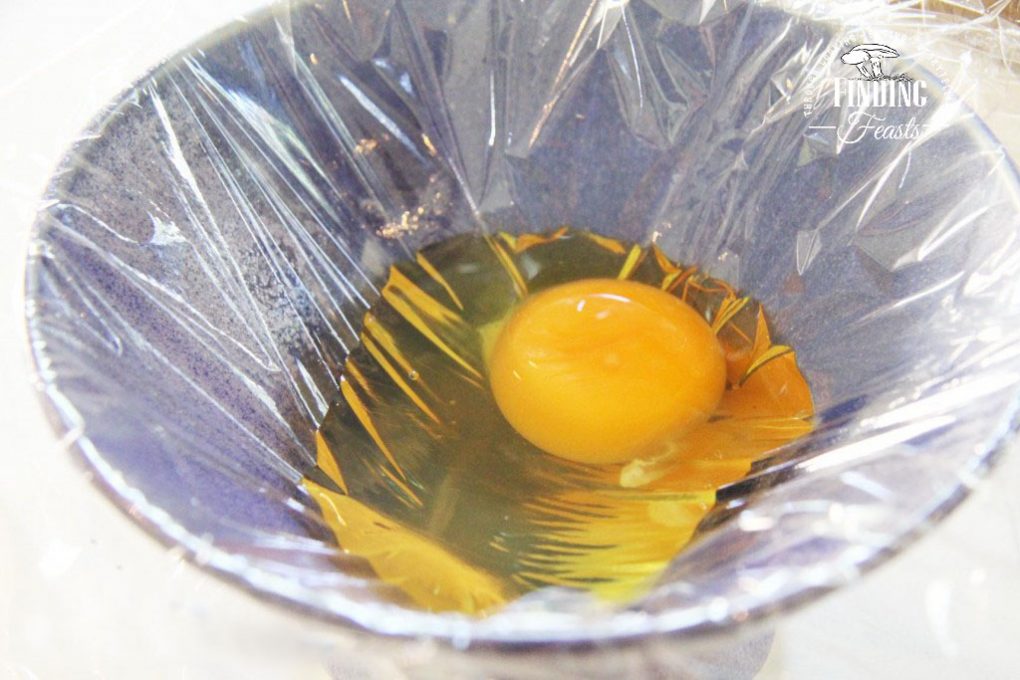 Gather the edges together and twist to secure, making sure you expel all the air as you do.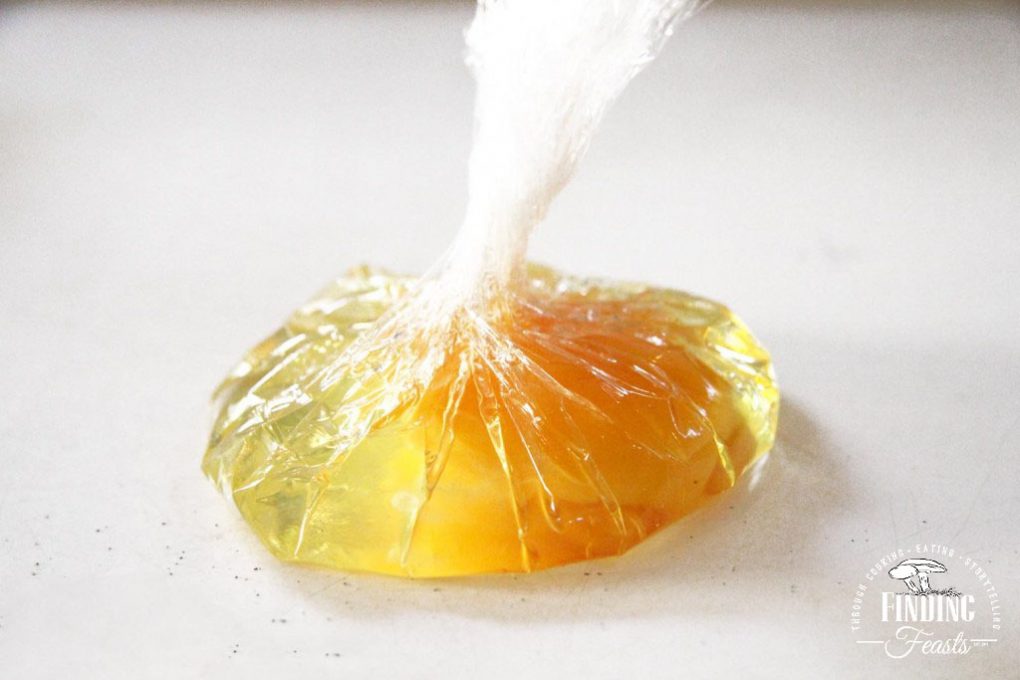 Place into boiling water and cook for 4 minutes if straight from the fridge, a little less if your egg is at room temperature.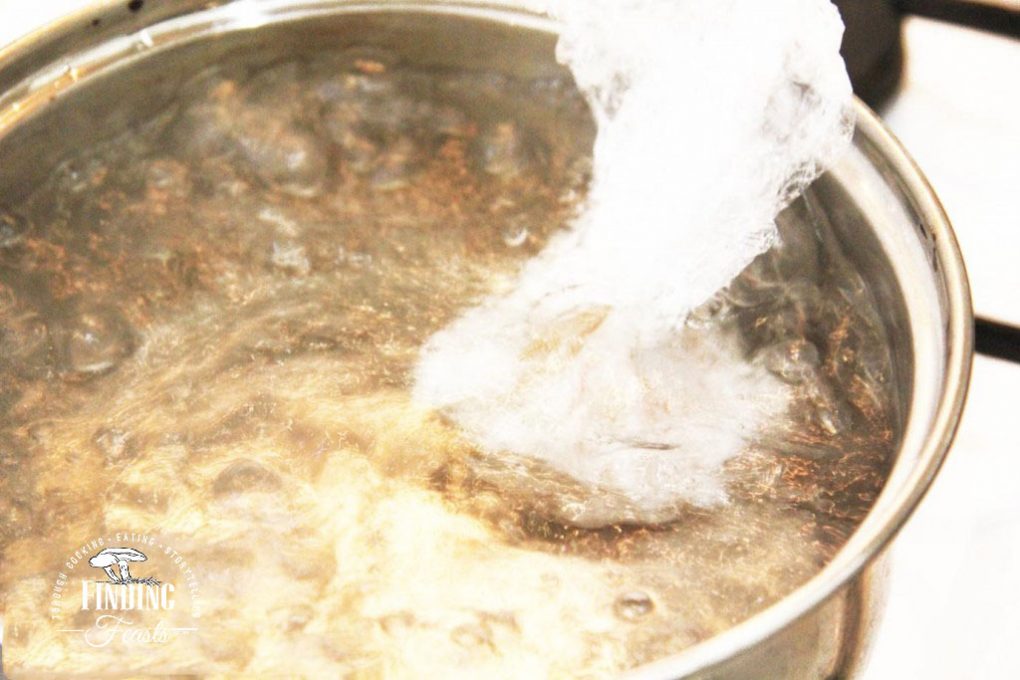 Once cooked, remove from the water and snip off the top of the cling film. Open the top and let the egg slip out.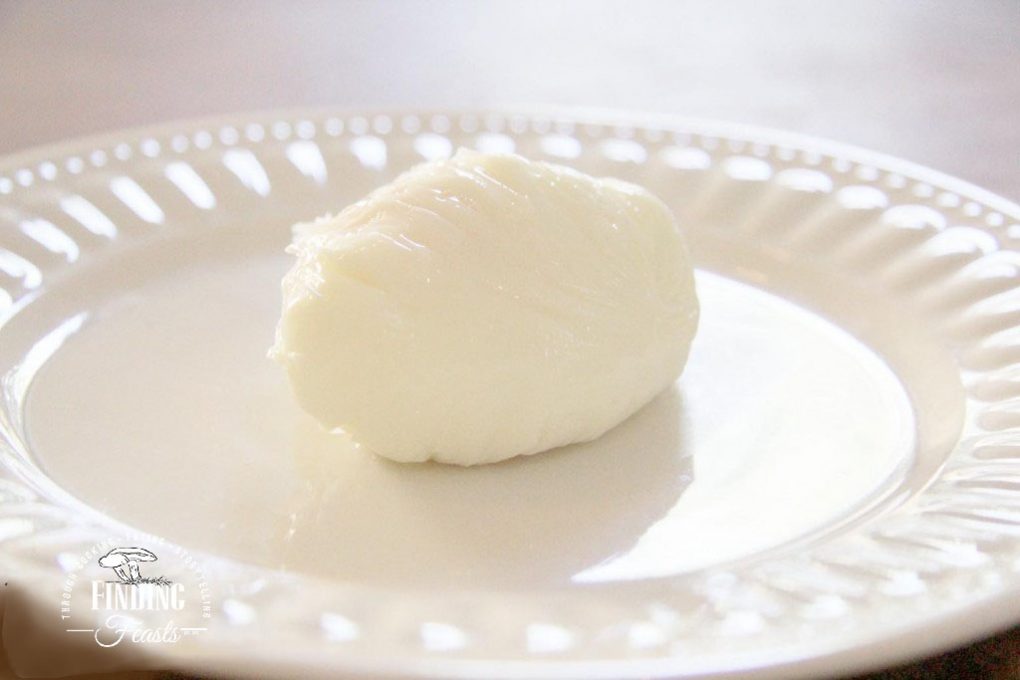 Voila! One perfectly poached egg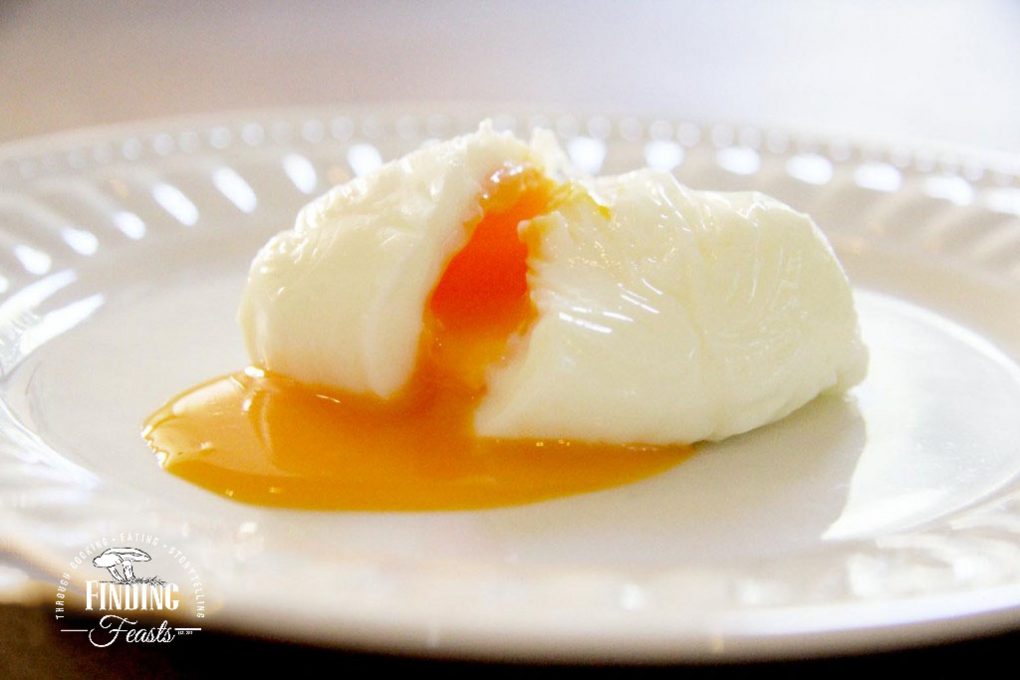 Other how to's…
How To Poach Eggs In Cling Film
Recipe type:
Breakfast | Brunch
Prep time:
Cook time:
Total time:
Poaching eggs in cling film is the easy, fail safe way of getting this delicious style off egg dish.
Ingredients
55g – 60g Eggs
Cling film – OSO Cling Film brand does not need oil to stop the eggs sticking to it, nearly all other brands do.
Small cup or bowl – non clingy plastic or pottery ideally
Spray oil
Saucepan of boiling water
Instructions
Place cling film over the cup and spray lightly with oil.
Gather the edges together and twist to secure, making sure you expel all the air as you do.
Place into boiling water and cook for 4 minutes if straight from the fridge, a little less if your egg is at room temperature.
Once cooked, remove from the water and snip off the top of the cling film. Open the top and let the egg slip out.
Voila! One perfectly poached egg
(Visited 17,650 times, 277 visits today)