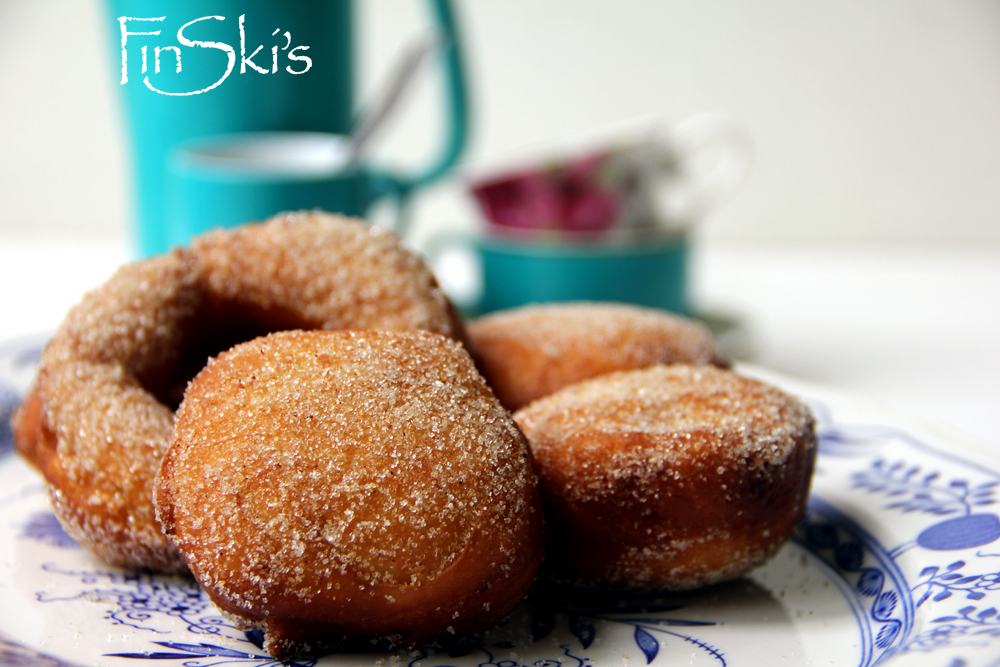 Polish Paczki,in my opinion are the most divine Polish dessert ever made!
Attend any Polish cultural event and I guarantee you that these will be on the dessert menu! Light and fluffy, filled with jam and coated in sugar or icing, they literally walk off the plate.
Having already made Makowiec, Babka and Szarlotka, it was time to roll up the sleeves and try to make paczki, after all how hard could it be? It's just sugar, butter, milk, yeast, plain flour, vanilla essence AND a small amount of the most potent vodka you can find, in Poland we call it Spirytus – which is 95% alcohol by volume…ekkk!
Adding the Spirytus to the dough prior to cooking assists in preventing the oil being absorbed into the dough. I had none of this and although I am sure that if I had called one of my Polish family friends that they would be able to tell me in an instance where I could get some but on this occasion I was happy to go without.
My attempt No. 1 = total utter failure! Although I used a new packet of dried yeast, my dough didn't rise. I still attempted to deep fry the paczki but they were flat as a pancake and rock hard so into the bin they went.
A valuable lesson learnt: Always proof the yeast before baking. This will tell you if the yeast is still active. To proof your yeast you need to warm up the exact amount of liquid as the recipe asks for. Add the required amount of yeast, a pinch of salt, stir to combine, cover with a tea towel and set aside for a couple of minutes. If foam develops you have proof that your yeast is alive!
Attempt No.2, well the picture speaks for itself. And although these paczki were nothing near as yummy as the ones you can buy from a decent Polish deli, Blondie's son loved them!
The second attempt ones were still a little dense and slightly on the dry side, so I can't help but wonder if adding the Spirytis would have made them light and fluffy because less of the oil would have been absorbed during the deep frying process. I guess I will find out on attempt No.3!
If you would love to give these a try but prefer not to bake look up your local European Deli. Campbelltown in Western Sydney has these fresh most Saturday mornings but you have to be quick! They sell out as soon as they open their doors at 8 am!
Olka Polka Deli is located at Shop 4, 100 Queen Street Campbelltown NSW. Telephone (02) 4626 3726
I guarantee you will fall in love with these too!
Bella
(Visited 441 times, 1 visits today)