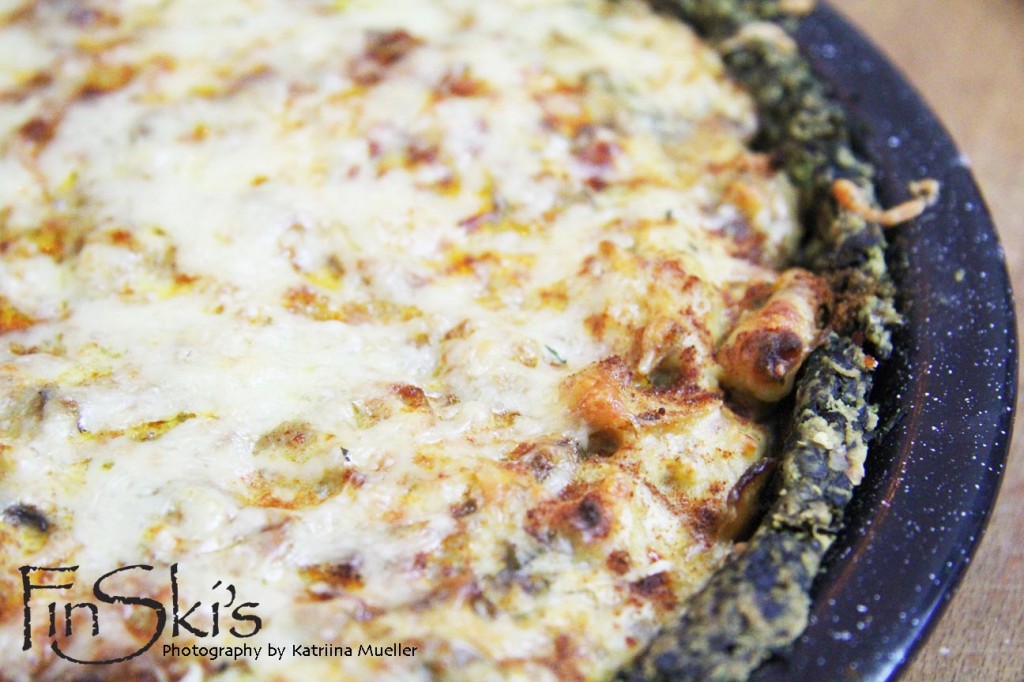 Mushroom Yoghurt Pie w/ Spinach Crust is the recipe attached to the Spinach Pie Crust I posted a little while ago.
This recipe comes direct from one of my most favourite cookbooks, The Enchanted Broccoli Forest by Mollie Katzen. Every page you turn to has a recipe you want to try – 289 pages of delicious vegetarian dishes that i'm slowly getting through. I've said it before, this book deserves to be in everyones cookbook collection.
This is a flavoursome pie with a simply stunning pie crust that I know you will make more than once. Every time you walk past a bunch of silverbeet or spinach, this pie base will pop into your head with an endless list of fillings to try it with.
Enjoy… Blondie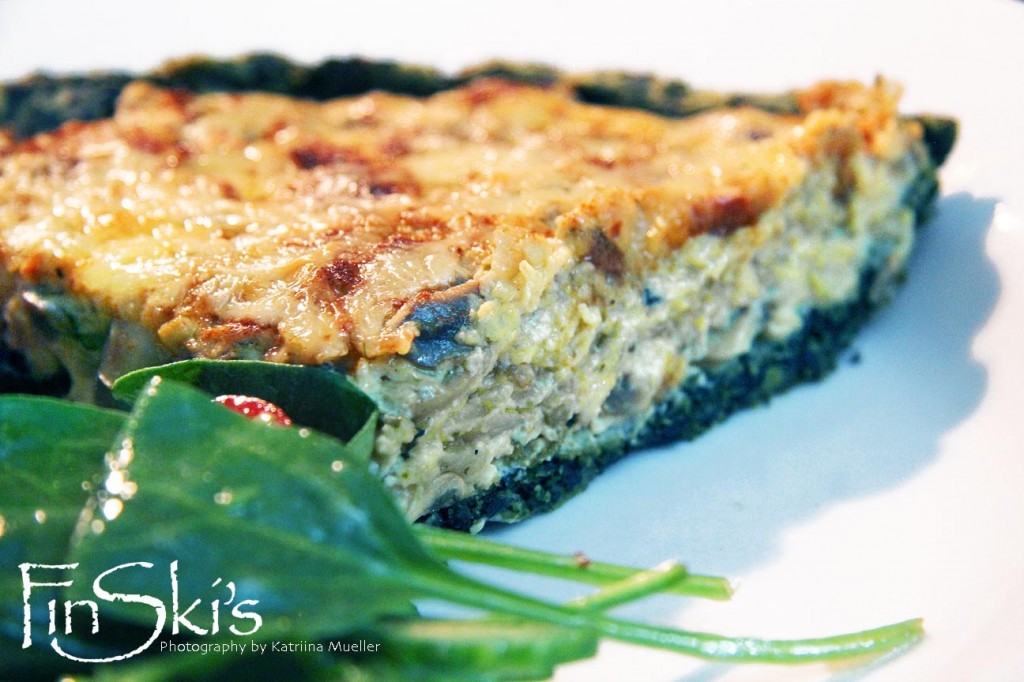 (Visited 9 times, 1 visits today)