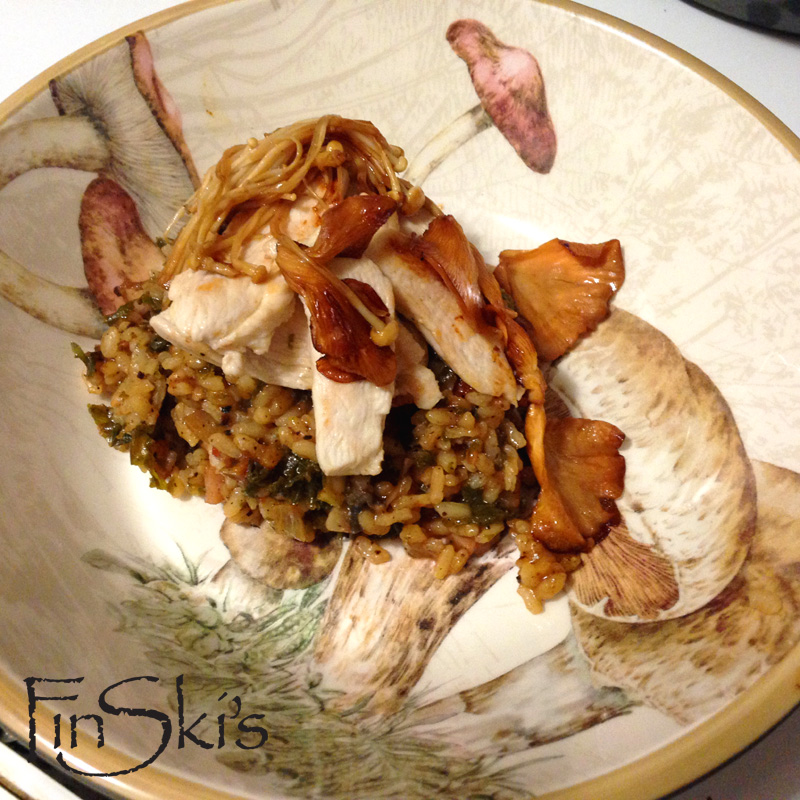 I was given a set of the these beautiful Williams Sonoma Harvest Botanical dinner bowls by Carolyn, my Managing Directors wife for Christmas. Each bowl is carefully decorated in earthy autumn colours with forest fungi, ready for the picking. Portuguese Artisans then finish off each bowl by painting its underside a royal purple. Simply gorgeous.
Naturally, these beautiful fungi bowls had to be filled with a dish that complemented their beautiful craftsmanship, so mushroom risotto it was!
I love risotto. Sure I have had my fair share of disastrous results but how else are you supposed to learn from your mistakes? I love the labour intensive process that is required to produce the end result, watching each rice grain meld with butter and stock to produce a rich, hearty and warming goodness.
If like me you are a fan of this laborious cooking process, then you will absolutely enjoy this hilarious Thermomix risotto review. The Katering Show's Kate McLennan and Kate McCartney are fantastic!
Back to the matter at hand! My risotto and beautiful bowls. I am quietly pleased at the risotto results and I think the bowls are amazing.
Love risotto? What's your favourite?
Bella
(Visited 17 times, 1 visits today)