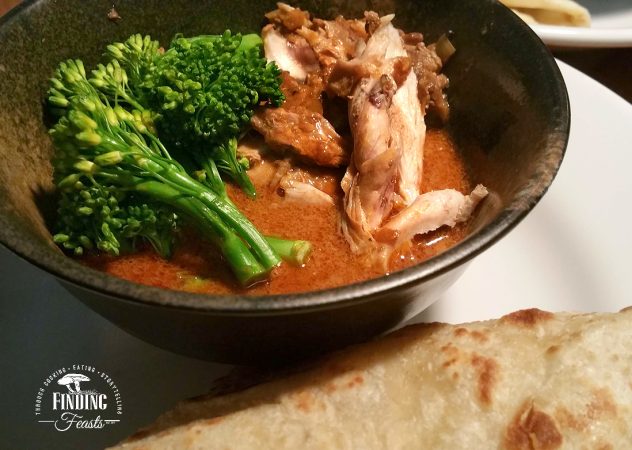 Mum's Indian Chicken Curry – This recipe has been part of my mum's food repertoire for years, decades even. It's one of those dishes that is made to feed an army of friends and family.
As friends gather for a week away in a beautiful house in the country somewhere, turning up sporadically throughout the day, they will be welcomed with the delicious, warming aroma of this Chicken Curry that has been whipped up and ready to reheat as needed.
I make it with a lovely amount of gravy that is just perfect to be mopped up with some freshly cooked flat bread. The chicken I use is the chicken cutlet, which is the thigh with the bone left in. After the chicken has cooked I just remove the bone and pull the chicken into large shredded chunks but you can use a whole chicken cut up or breast or thighs without the bone, it's entirely up to you.
(Visited 15 times, 1 visits today)