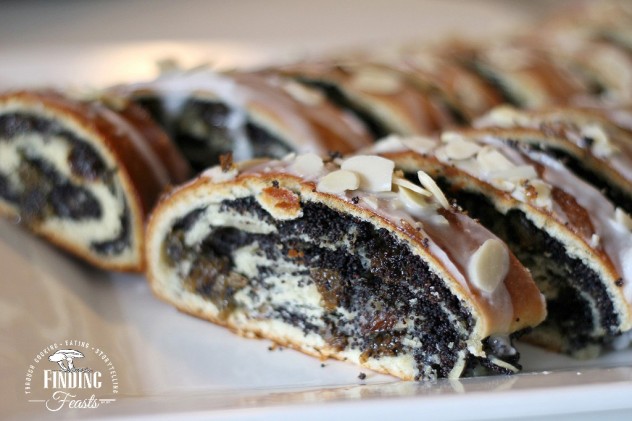 Picking my first recipe for the blog was exciting, challenging and scary! It brought back very special memories of growing up.
When we moved to Australia, mum tried her best to keep a traditional Polish kitchen but it was always subject to seasonal produce and the Australian climate. Having a traditional Polish Christmas Eve dinner on the 24th of December was a little difficult in 35 degree heat! However, hats off to mum as she has done an amazing job keeping a Polish kitchen.
For my first blog I have attempted to make my very first Makowiec…Poppy Seed Cake. Makowiec is very popular with Poles especially during Easter and Christmas and delicious with a cup of coffee! It's actually very rare to turn up to a Polish party and not have this cake on the menu!
The combination of poppy seeds and the yeasty cake gives it a lovely moist, crunchy like texture. The key to a successful poppy seed cake is  to ensure that you mince the poppy seeds 3-4 times to ensure you get rid of the grittiness.  Yes, it is a little labour intensive, however the taste is amazing… just ask Blondie.
Making the cake for the first time suddenly gave me an appreciation of the great care mum took with the yeast to ensure that it would rise. There were times when the dough would be wrapped in a warm blanket and put in a dark warm place, away from noise to make it grow. I remember how mum would whisper that noise would spoil the dough and it would not grow, I used to giggle at this theory.
On my 2nd attempt, when the dough failed I found myself suddenly applying all of mum's old school techniques… no matter how strange they were!
My main tip for this cake is to use fresh yeast when possible, the results are much better…and yes, the whispering helps!
Bella
(Visited 227 times, 6 visits today)