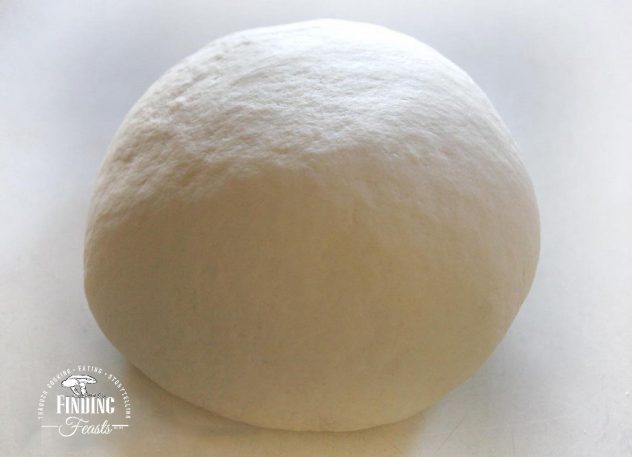 Best Ever Pizza Dough Recipe…This recipe comes straight from Hugh Fearnley-Whittingstall's River Cottage Bread Handbook.
If you have never made pizza dough for yourself then you have to give this one a go. It lasts for a couple of weeks in the fridge, which is great for when making those spontaneous pizza's after a night out or you can freeze the individual portions, just bring back to room temperature when a pizza is needed. It truly is fool proof. Not only is it a 'best ever pizza dough' it makes amazing Indian flat breads or roti canai or stuffed rolls such as Italian stromboli's… I really should call this 'Magical Bread Dough'
This recipe has never steered me wrong and comes out with a nice crust that doesn't puff up too much. If you can, get a pizza stone as this will be the difference to having a soft crust or a nice crisp bottom. Pre heat your oven or BBQ for at least 15 minutes with the stone in, the oven and the stone need to be at the same temperature.
My son's ultimate pizza is loaded with olives, hot sopressa salami, bacon and fresh basil. Husband's is with salami, anchovies, and olives and mine would have to be a Tandoori Chicken with raita, cashews and fresh coriander – YUM!
What would your ultimate pizza topping be?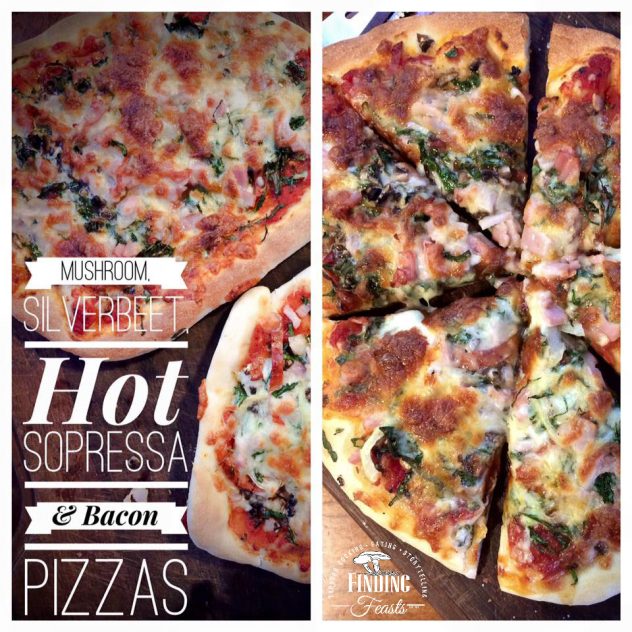 (Visited 112 times, 1 visits today)