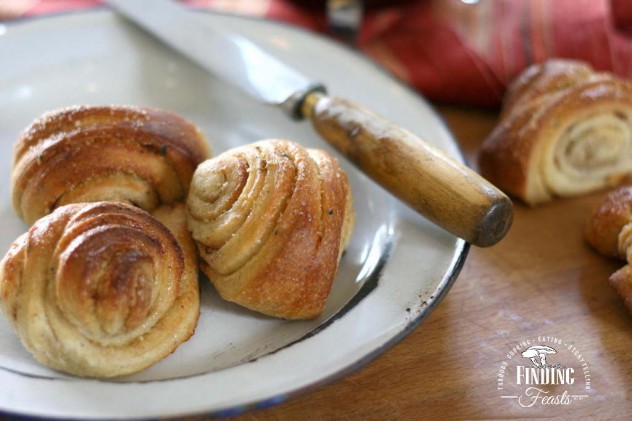 Pulla – a cardamom laced, sweet Finnish bread – that is devoured by the truck load by the Finns! Eaten with coffee, this bread is as traditional as Karelian Pies.
There are 3 main ways of having them… round like a plain bun, plaited into a loaf which is sliced (grandpa's favourite, along with a very thick slathering of butter on top, dipped into his strong coffee) and finally the scrolls with sugar and cinnamon rolled through it. The later is my favourite way of having them, along with every kid who ever gets a chance to try them.
I have done two recipes for this Pulla, one for hand kneading and one if using a bread maker (coming up shortly). They are slightly different, but both work beautifully.
I also have another recipe coming up – Pulla bread and butter pudding – after burning my first batch of hand kneaded Pulla. There was no way I was going to let all that effort go to waste!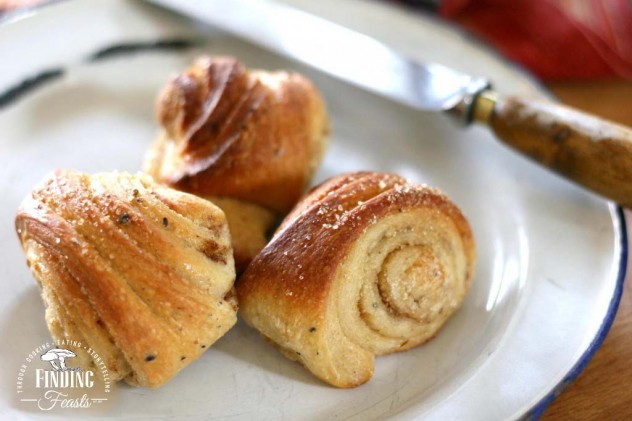 Enjoy!
Blondie
(Visited 115 times, 1 visits today)