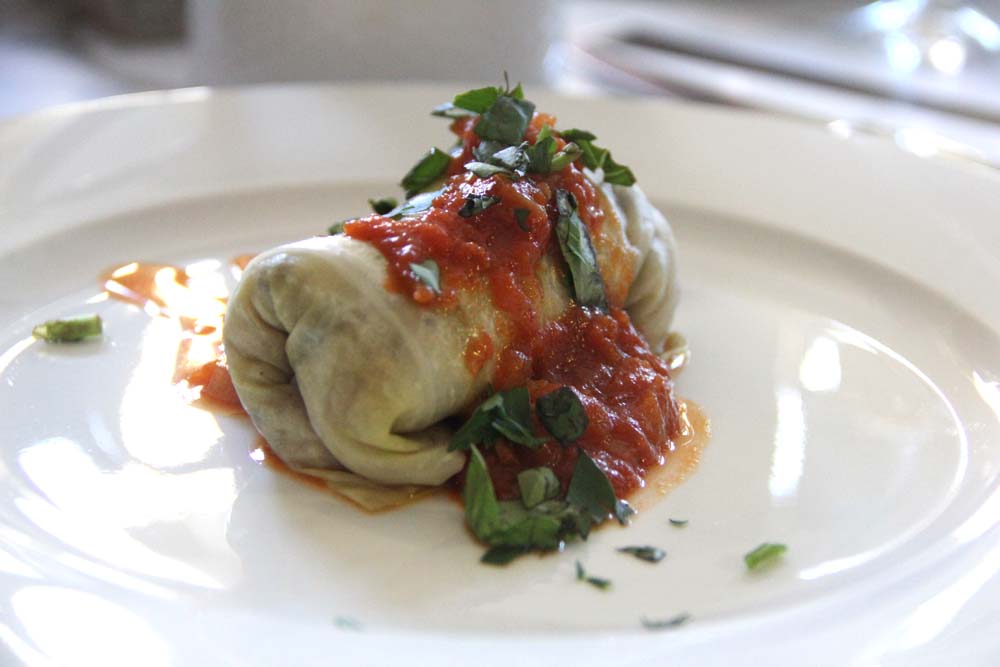 Gołąbki or Polish cabbage rolls is definitely an autumn comfort food dish and although autumn has just started here in Australia and it is still relatively warm I do crave a good hearty dish every few nights.
Mum mostly made gołąbki on a Sunday for obiad (lunch). I still remember how beautiful the kitchen would smell with the rich tomato sauce bubbling away slowly and warming up the whole house. My favourite bit would be soaking up the tomato sauce at the bottom of the bowl with a piece of rye bread, ensuring that I scraped every last bit!
Gołąbki, pronounced 'go-wump-kie' translates to little pigeons. I've absolutely no idea why this dish is called that. I have heard stories that back in the day the Poles would actually make the dish from real pigeons so maybe it's because the rolled cabbage leaf resembles a pigeons body? Regardless of the story behind the name they are delicious and very versatile.
There are plenty of other Eastern European nations that have a variation of this dish and they all look equally yummy! The Finns for example call it kaalikääryleet, now try pronouncing that!
Gołąbki is a humble dish which is traditionally made from mince meat such as pork, beef or veal but you can alter the ingredients to suit your own taste. Last mother's day I made two versions of this, one with meat and the other with rice, grains and mushrooms. I also made a miso stock to go with the veggie option! Both were equally good however nothing beats an original gołąbki recipe!
A scrumptious dish that will hit the spot on a cool autumn evening that is best enjoyed with a good Polish beer! Would love to know if you have ever tasted these?
Smacznego!
(Visited 43 times, 1 visits today)