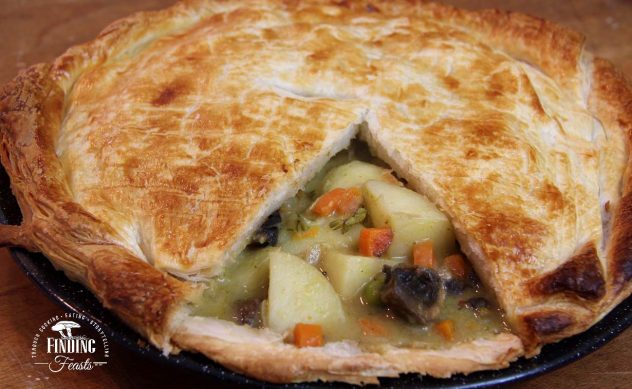 This Family Sized Curried Vegetable Pie is jam packed full of vegetables that are only limited by what's in your fridge at the time. Throw it all in!
I highly suggest going the extra step and blind baking a base for your pie. I'm still of the old school method in that a pie needs a base otherwise it's just a stew with a lid. That is unless it's a fish pie, in which case you can make the most spectacular puff pastry, lid only, pie possible. Cracking through the ridiculously high pastry top to reach the delicate fish and velouté centre, leaving shards of crispy, whisper thin pastry strewn across the table is quite possibly one of the food world's greatest offerings … but I digress…
When making this pie, be sure to make a wide hole in the centre. This particular one closed up on it's self leaving the filling a little wet but if vented, this pie is absolutely perfect.
Happy pie making – Blondie
(Visited 24 times, 1 visits today)