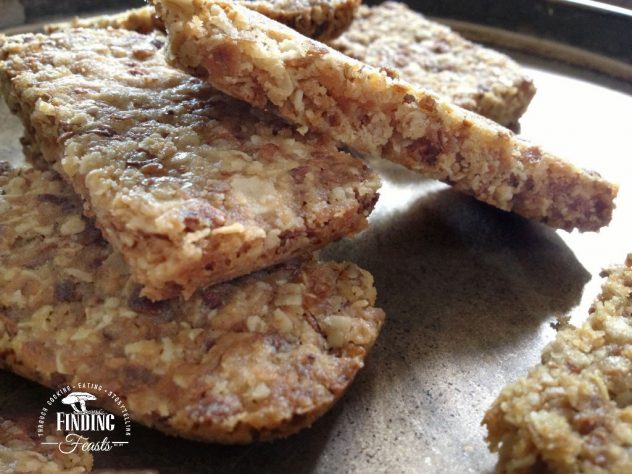 So how did I come around to making these delicious Crunchy Barley and Oat Bars?
Well, my husband loves his porridge in the morning and I usually buy the quick cook rolled oats sachets (these cook in 90 seconds in the microwave because the oats have been finely cut as opposed to the full oat which takes a lot longer) anyway to make a boring story short, I got the wrong brand and he wasn't too impressed!
Left with 9 sachets of Rolled Barley and Oats I figured that healthy snack bars will be the best way to use them up. Just to pump up the healthy side of them a bit more, I used Coconut oil instead of butter – AMAZING! They are like Anzac biscuits but even better!
With baked recipes you can replace the butter or margarine with coconut oil – Measurements are 1:1 so if your recipe asks for 2 tbs of butter you use 2 tbs of coconut oil. If the butter in the recipe needs to be solid then place the coconut oil in the fridge till firm, if it needs to be melted then gently heat till liquid… so easy.
These are a fantastic and healthy lunchbox snack for the kids!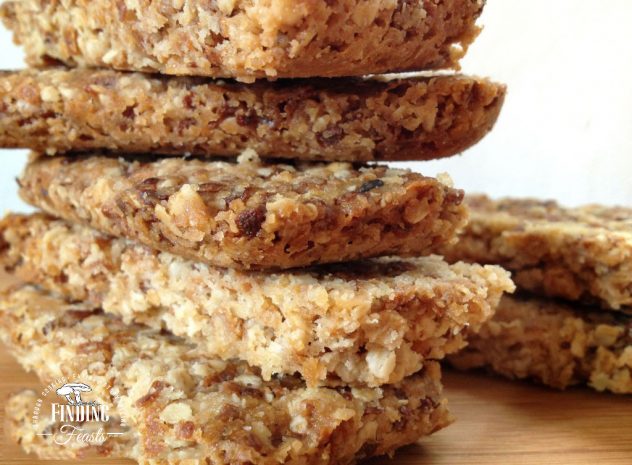 Crunchy, sneaky goodness… Blondie  🙂
(Visited 145 times, 1 visits today)