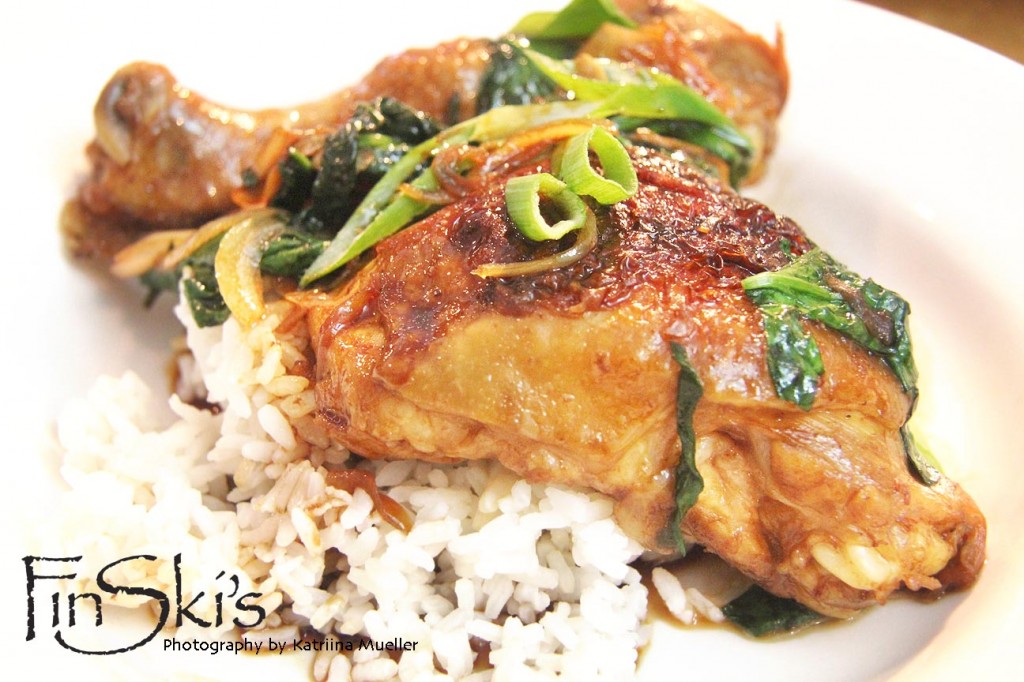 Chicken w/ Lap Cheong & Spinach is a deliciously juicy Chinese dish that can adapt to having whatever vegetables you want to use in it.
This is an adaption from a new cookbook I picked up from the library, Sweet Mandarin Cookbook by Helen & Lisa Tse. "Classic and contemporary Chinese recipes with gluten and dairy-free variations." This is a book I will be adding to my collection, without doubt – so many great recipes and very simple.
I say adaption because I used a whole chicken broken down instead of the skinless chicken breast and English spinach instead of the Chinese cabbage, oh and sherry (which I personally prefer) instead of the Shaoxing rice wine. I didn't need to thicken the sauce with cornflour but if you choose to use the chicken breast you may want to. Just add 2 tablespoons of cornflour or potato flour to 1 tablespoon of water, mix it well then pour in near the end and cook for another 2 minutes, stirring continually.
So delicious… Blondie 🙂
(Visited 16 times, 1 visits today)