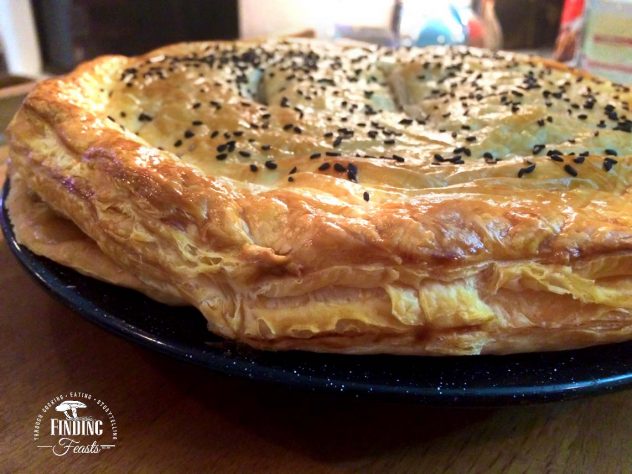 Chicken Eggplant & Mushroom Pie – I am a huge fan of having multiple, ready made meals in the freezer for when it really is just too much of an effort to think about the family dinner. So this recipe is made using leftover chicken; you could buy a bbq chook or some breasts or thighs to poach yourself.
After picking up a couple of chickens to make a yummy chicken stock, and being a lover of all things pastry, a pie was the natural metamorphosis for the poached chicken meat. I made 8 mini pies and a large family one, and still had some white sauce leftover to make some Tuna Mornay. It's amazing how many meals you can cheaply produce with just a few basic ingredients.
When I make White Sauce I always make a big batch of it as it really is so useful to have on hand. PLUS, it freezes exceptionally well! Just portion it into batches of convenient sizes and you will always have that special extra element on hand.Just some of the ways you can use White Sauce is … Tuna Mornay, Macaroni Cheese, Soufflé, as a pie binder – like for this recipe and Bechamel Sauce.
My latest addiction is doing a double layer of puff pastry to really get some lovely, flaky height to my pies. If this is something you would like to do too then make sure you have enough pastry… I promise you it is so worth it!
The mini pies are the perfect size for lunch. Just make up a nice salad and a zingy Balsamic Dressing to have on the side.
Lunch and dinner sorted… Blondie
(Visited 22 times, 1 visits today)