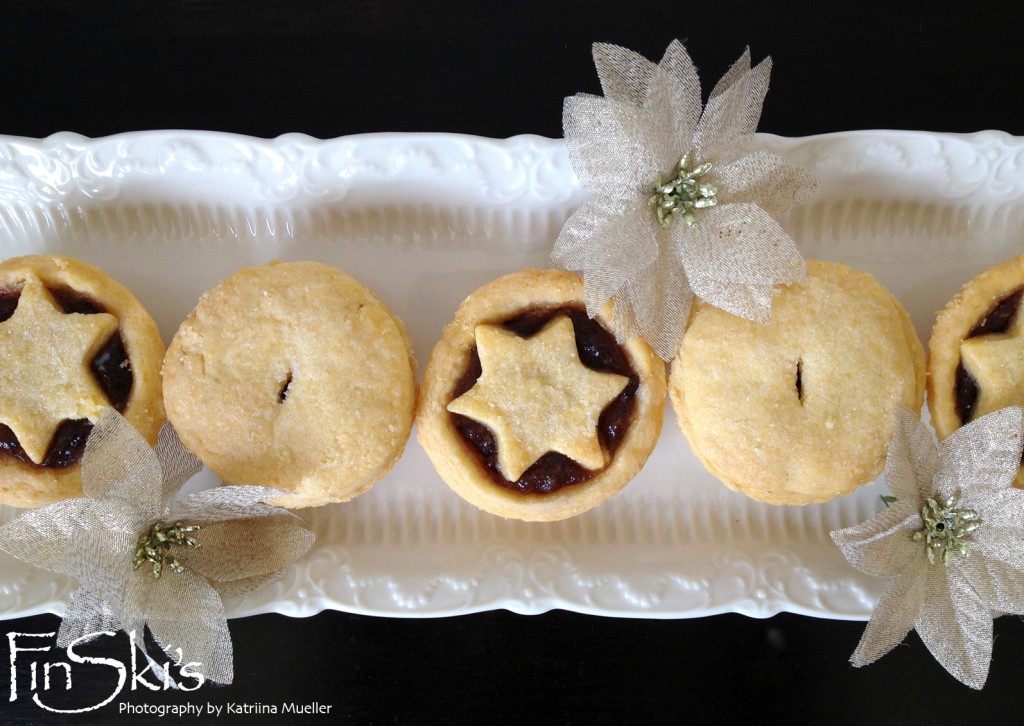 My objective for this year is to make the perfect fruit mince pie.
Best Ever Christmas Fruit Mince Pies – Egg Free… For me, the most essential element to the perfect fruit mince pie is the pastry. It must have a buttery, fine crumb and be of the correct thickness (4mm) – this is very important as it needs to break apart in large enough chunks so as to get the perfect mouthful of fruit and pastry. It is vital that it maintains it's structural integrity! There also needs to be a sweetness included in the pastry that sugar alone will not do… I thought I would be making at least three different recipes to come to the right one, but no, got it one! The fact that it's egg free is just a bonus to those who have allergies but is in no way an intentional omission… just a happy coincidence.
Here is a small excerpt from Australian Gourmet Traveller about water and egg in shortcrust pastry… "Egg yolks and water also affect pastry. Egg yolks contain fat and act as an extra shortening agent but are used more to add colour and richness to the pastry. When you're adding water to pastry, be careful to add only enough to bring the mixture from a crumbly dough to one that can be kneaded and rolled easily. Too much water in the mix means the pastry will steam as it cooks, making for a flimsy result, so add small amounts gradually until you have achieved the right texture."
There is alot of butter in these pies so they need to be chilled; at room temperature the pastry becomes too fine a crumb, but with a slight chill the pastry holds firm and then each mouthful is a cacophony of cool and crumbly pastry, buttery, sweet and fruity flavours that marry and melt in the mouth…. too much? Nah, each bite is poetry!
Oh, I forgot to mention the hint of cardamon, this adds a mellow flavour that's complimented by the fruit filling.
For the filling I used Robertson's Traditional Fruit Mince, which is actually really good. It has the right texture and spice, but next year I will definitely work on my own filling – one step at a time!
Ho Ho Ho and a bottle of rum! (oh, is that Christmas?)  Blondie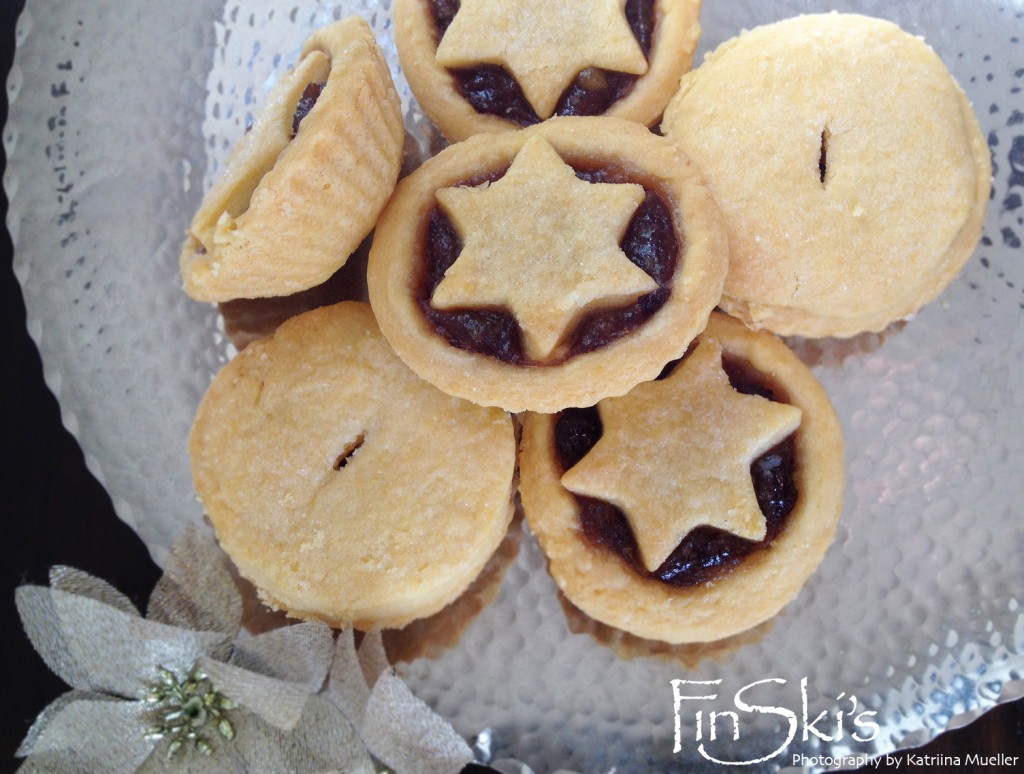 (Visited 52 times, 1 visits today)