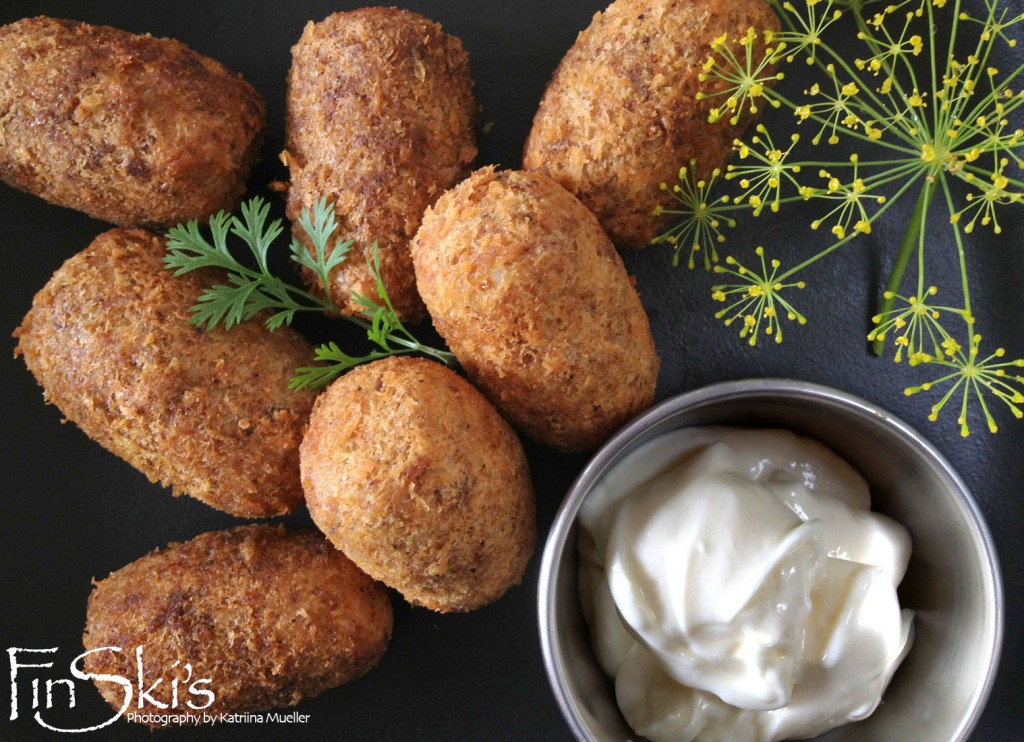 I am on a mission to make the perfect Bitterballen, so far without much luck. I know what I'm looking for and the recipes I am experimenting with just aren't cutting the mustard, but I will get there and will proudly announce my efforts when I do!
In the meantime, here is a gorgeous mid-week meal to serve with a crisp salad and a little yoghurt, Baharat and Panko Crusted Salmon Croquettes. Also works very well for finger food at a party!
How can anyone pass on these little deep fried little flavour bundles? Bite into the crispy outside with the beautiful flavours of the Middle Eastern spice mix then break through to the creamy salmon centre… Heaven!
Enjoy,  Blondie  🙂
(Visited 36 times, 1 visits today)