Airbnb and hotels both have their fair share of rave reviews and horror stories so choosing which style of accommodation to use will come down to the type of experience you are wanting for your holiday.
Hotels are their own unique experiences and you generally know what you are going to get. You are surrounded by other visitors from around the globe. You are able to break away from the outside world. Food, cleaning and indulgences are just a phone call away.
Airbnb covers all types of accommodations styles from shared houses where you stay with the owners through to having the entire house or apartment to yourself. They can be little, intimate apartments right through to castles or igloos with anything and everything in between. Generally, Airbnb can be a fraction of the cost to a hotel room located in the same area.
The best way to decide on your style of accommodation is to write a list of what you are wanting to experience from your area or city. What is important to you for your holiday?
Below was my list for my recent trip to the US…
New York
The main requirements on my list were…
I wanted to look out the window and see iron fire escapes.
To be able to make breakfast with ingredients from the local grocery store.
I didn't want to be in New York only to be removed from it in the evening by staying in a hotel.
I wanted to be surrounded by locals not tourists.
Central location but away from Times Square.
I really wanted to live like a New Yorker for a week.
So with a list like this, Airbnb was our choice for New York.
Through Airbnb I found a gorgeous little studio apartment on Thompson St, SoHo. It had my highly desirable fire escapes, beautiful pressed tin ceilings, our apartment was at the rear of the building facing a central courtyard, which meant it was quiet (unheard of in New York) – oh, it was just down the road from a church, which chimed it's bells daily on the hour, but this just added to the ambience of the street. It had free wifi, an amazing array of restaurants and bars, and central to everything in Manhattan with the subway covering the A/C/E, B/D/F/M, N/Q/R, 1, 4/5/6 lines. You also had a the awe-inspiring One World Trade Centre poking through the tree tops at the end of the street.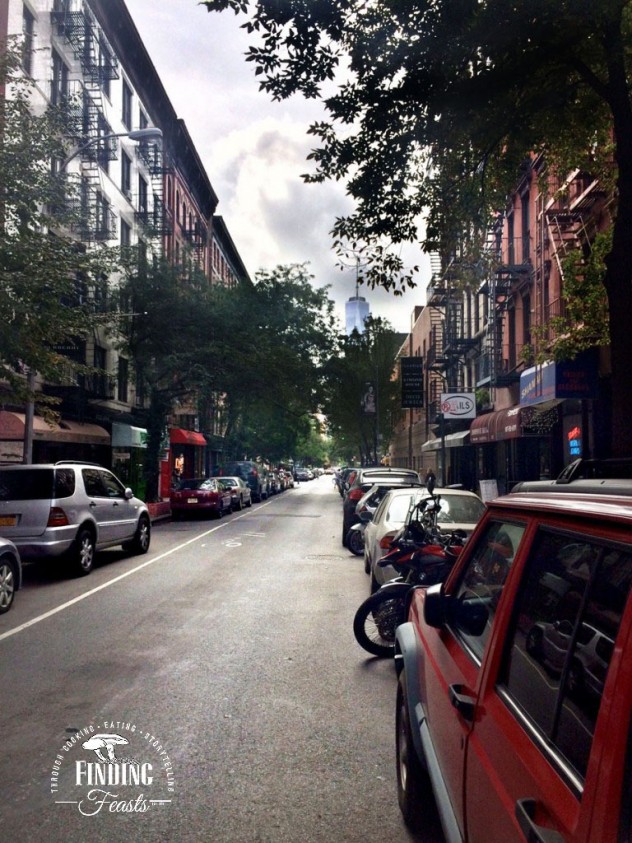 Expect to pay from $300 aud / $220ish usd per night for a decent place in New York. Our tiny little SoHo apartment was $380 aud per night.
Los Angeles
We were travelling with family friends while in LA, spending a week doing Disneyland and Universal Studios, so we wanted to get joint accommodation. Getting individual hotel rooms just wasn't an option and finding an available hotel room or serviced apartment large enough to accommodate us all was going to cost a bucket load. This is where Airbnb turned out to be the most logical choice, and it did not disappoint.
We picked a beautifully restored 1916 Craftsman Bungalow located in the historic Colony District of Anaheim. Just a 5 minute drive to Disneyland, 25 minute walk. The house was exactly as described; large, immaculate, modern. We had free wifi, a games room and a massive kitchen… everything we could possibly want. Plus one of the most comfortable beds Nicko and I have EVER slept in!
All up, accommodation cost both families $185 aud each per night… an absolute bargain for what we got!
Las Vegas
Las Vegas was a hard one as we only had two nights. Staying in a hotel was an absolute must, why else be there? But there are so many choices; do you stay on The Strip and if you do, do you stay South, Central or North? Or Downtown, Fremont St, which is classic, old school Vegas. Do you stay were they cater for kids or where the best restaurants are?… It was just too difficult to choose.
So I eventually left it in the hands of the Vegas gods and used Hotwire. This was perfect as you select a rough area of the city you want to stay in, then pick the star rating and cost per night, which can be incredibly cheap, and Hotwire picks the hotel for you. You don't know what hotel it is till you pay for it, so it's a gamble… just like Vegas.
We got The Stratosphere Hotel and Casino, which worked out perfectly as the casino is nice and small, you can actually see the other side of the hotel so no chance of getting lost! (which is what happened to us at MGM Grand) It had rides at the top, a fantastic view and it was midway to what I had been tossing up with. Perfect!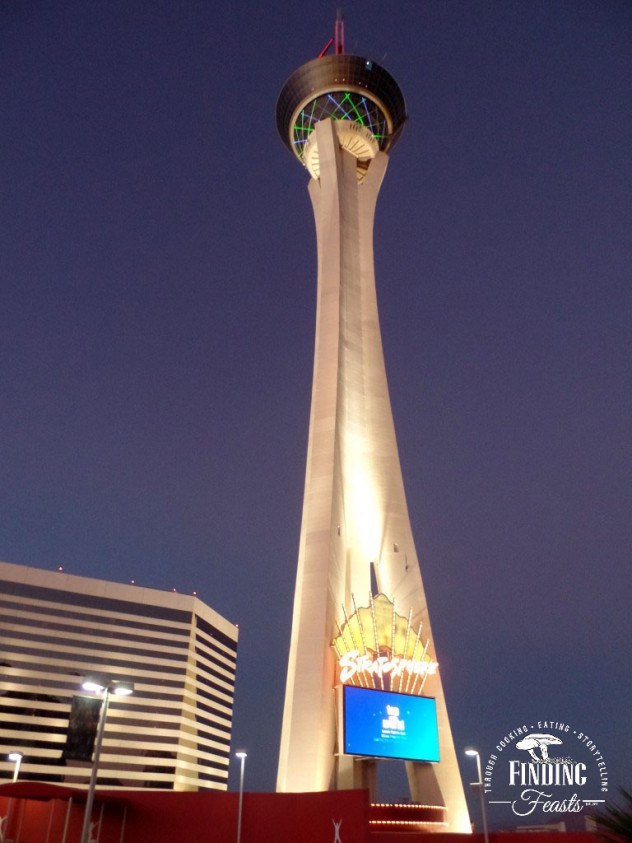 Tips:
Hotels are a no brainer really. You generally get what you pay for. Just be sure to read up on the reviews and make an educated guess on what others have to say about it.
Below are some pointers for using and getting the most out of Airbnb…
Always read the reviews and take note of the star ratings, they do not lie. See what guests have said about the place and if they have mentioned anything about the area the accommodation is situated.
Avoid listings that have terrible, blurry, little pictures… some you actually need to tilt your head to view because they haven't rotated the image! If the host can't be bothered making the pictures look nice and inviting, I would hate to know what state the accommodation would be in.
See how many times the host has cancelled a booking, this is shown in the review section as "The host canceled this reservation 20 days before arrival. This is an automated posting." If there are more than a few of them then I would probably look for another property, or at the very least take note of a few other properties available on your dates to have as emergency back ups, just be sure to cover yourself.
Again, ALWAYS ready the reviews!
Take note of the fees: Cleaning fee, Service fee and Deposits.
Cleaning fees are dependant on the host – some are upwards of $400AUD or more, some are just $100AUD.
Service fee is paid to Airbnb – It's a reasonable price at $130ish AUD and is non refundable.
Deposits are again dependant on the host – some places have extraordinarily expensive deposits, which can be close to the actual cost of renting the property, some have none. It's not an issue either way, just so long as you are aware of what might be taken out, therefore not available to spend on your holiday.
Your payment goes to Airbnb firstly and is then paid to the host, less the Airbnb fee, one day after you have checked in.
It can be very easy to get caught up in looking for the perfect place, so writing a list with what you want for your ideal experience will help when you're browsing through all the accommodation… for example, must have bathroom, kitchen, be within 10 minutes of such and such, CLEAN, needs secure locks on doors and windows, a comfortable bed etc.
Ask as many questions as you want and re confirm the important points on your list with the host.
Airbnb is a mixed bag. Some are used purely for holiday accommodation where you can unpack your clothes and relax like the place is yours completely. Others, you are staying in someone's house or apartment where personal belongings and photos are scattered around the place. You may not have access to drawers and cupboards to place your clothing in if you are the type who likes to unpack. This would definitely be a question to ask the host if this was important to your experience.
Finally, remember… Read the reviews!
(Visited 57 times, 1 visits today)