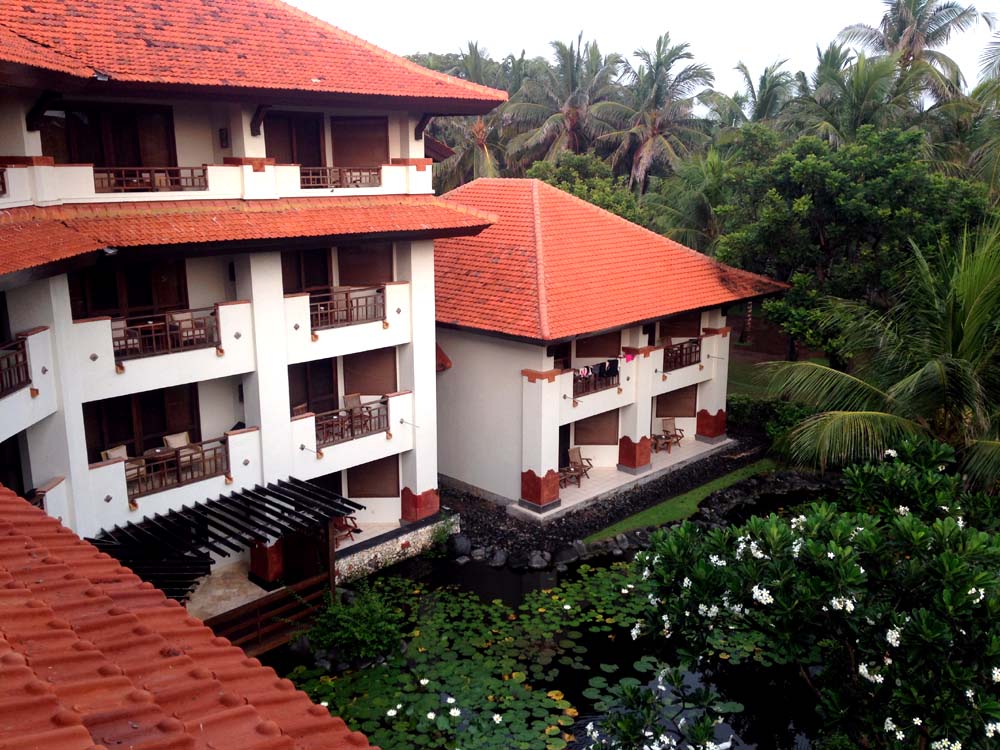 Having booked a boat to Nusa Lembongan on the 24th of December at 12 noon, we had decided to stay at the Grand Hyatt in Nusa Dua for one night. Our flight arrived the day before but with baggage collection, customs and traffic we didn't want to risk not making a 4pm fast boat to the island.
The hotel was huge, I mean the type that you can get lost in. Upon arrival we were greeted with by the staff with cool towels and a refreshing fruit drink (standard for Bali). Checking in we were upgraded to a superior room which was nice, it overlooked a garden and was prefect for the overnight stay that we needed after our flight. The room wasn't anything I would boast about, costing us a little over $280 AUD per night. For that nightly price if I was staying longer I would want to be near the ocean or near the pool, at least a pool view room. Getting to the pool and restaurants required the assistance of a map, a GPS would have been nice.
The grounds were beautifully manicured and landscaped with plenty of green space. We hardly saw any other of the guests but maybe that was because of our arrival time and perhaps everyone else was out still.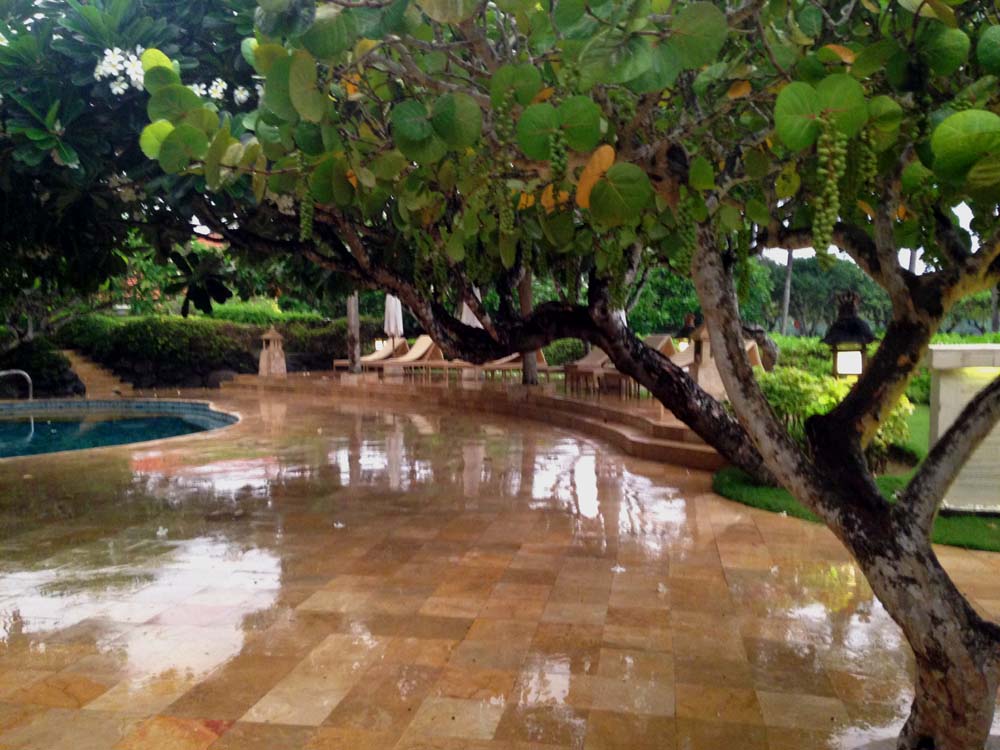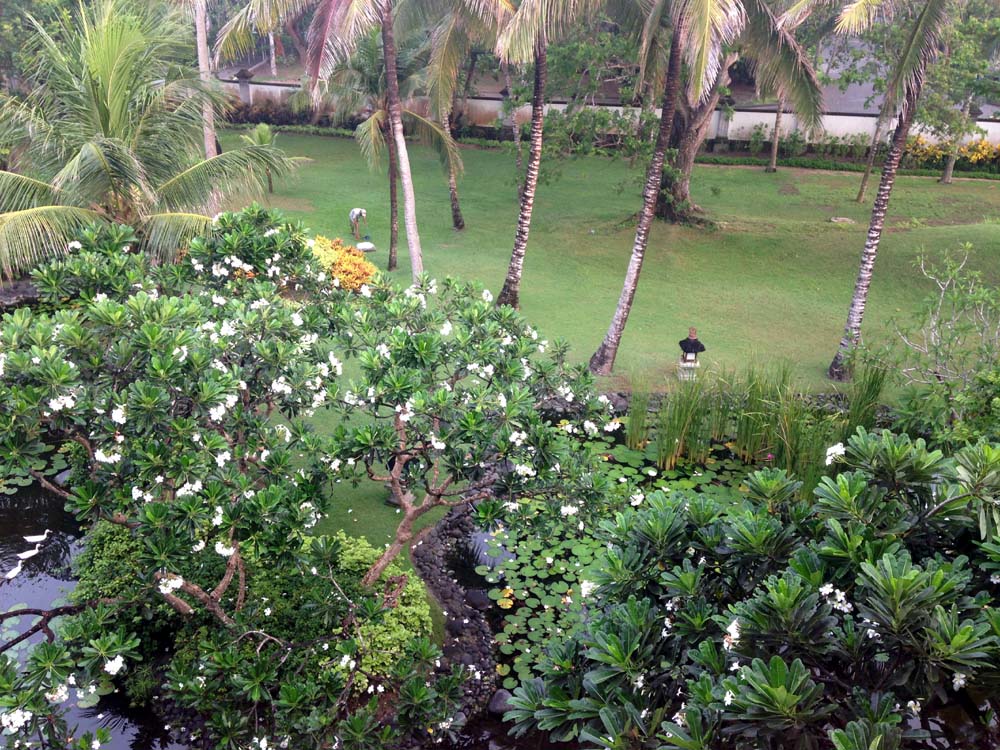 For dinner we went to Salsa Verde at around 8pm, an Italian restaurant which had the basics we required. Martguerita pizza for Miss H (you will see a pattern develop here) and beer and cocktails for us, OK we did also eat. I ordered a vegetarian pizza and hubby the beef lasagna. Yes, I know what you are thinking, we are in Bali and eating Italian food. Miss H has fussy food requests meaning that we are sometimes limited by how adventurous we can get. Being up since 5 am Sydney time we were also not in the mood for arguments about the food.
The atmosphere at the restaurant was lovely, the food was pretty good too, for an Italian restaurant in Indonesia. One of the things Mr H loves is ordering something like an Italian pasta in an Asian country and seeing their take on it. The lasagna was actually to die for. I am sure the sauce itself was enough to give your arteries a by pass but who cares!
The not so positives were that our table was right next to a family who had a smoker, the drinks took about 15 minutes to arrive and once they did my long island iced tea was a watery version of the real thing.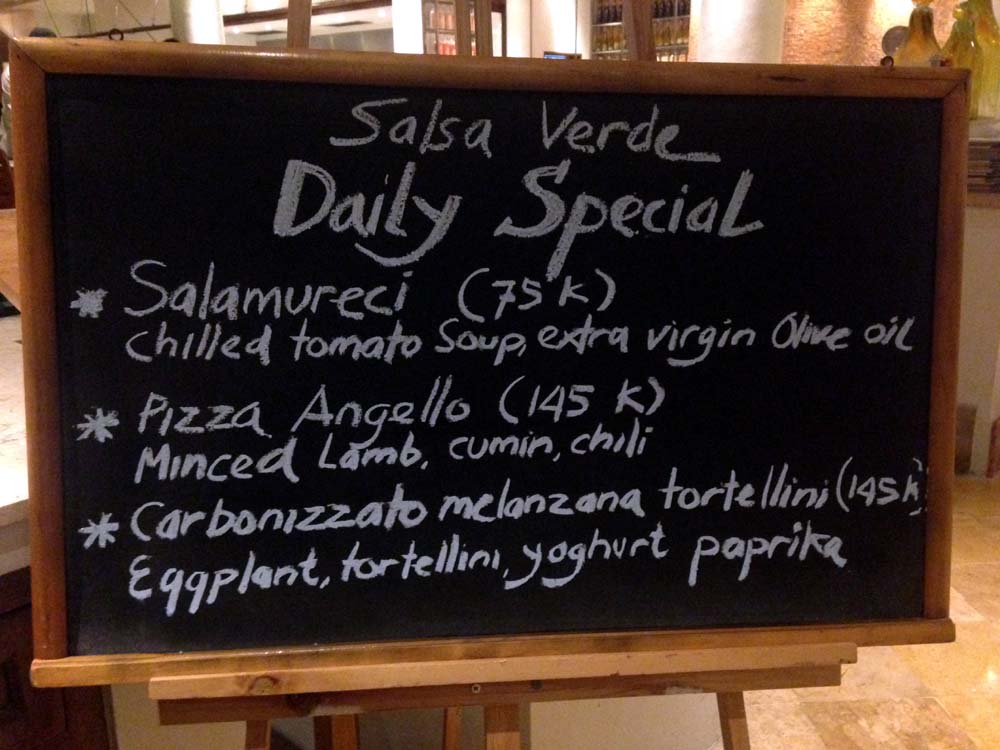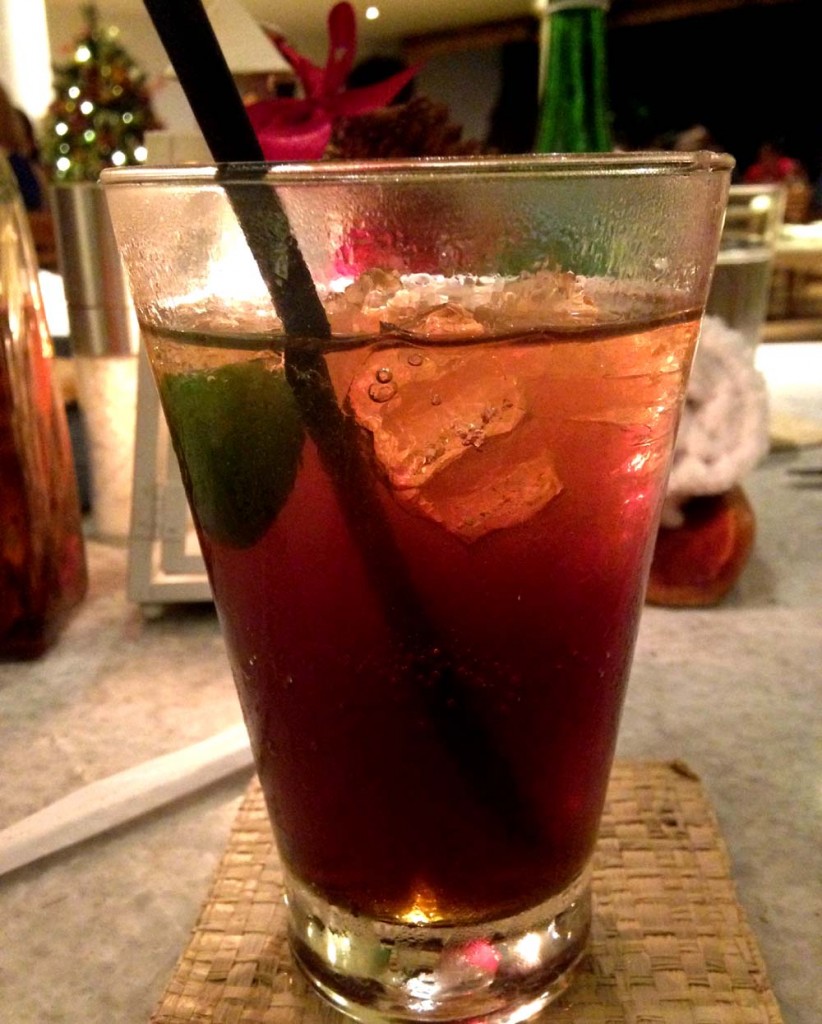 Something to look out for is the security deposit of 1 million IDR. Upon arrival we were asked for our credit card which we were assured would not be charged. The hotel staff took what they said was a print of the card and but that the card would only be charged if there were damages or mini bar charges. We found out when we left that our card was actually charged for the 1 million IDR and it took the bank up to 14 days to refund it.
Overall all I give the Grand Hyatt a 6 out of 10.
Would we stay there again? A night yes, extended stay probably not.
(Visited 55 times, 1 visits today)