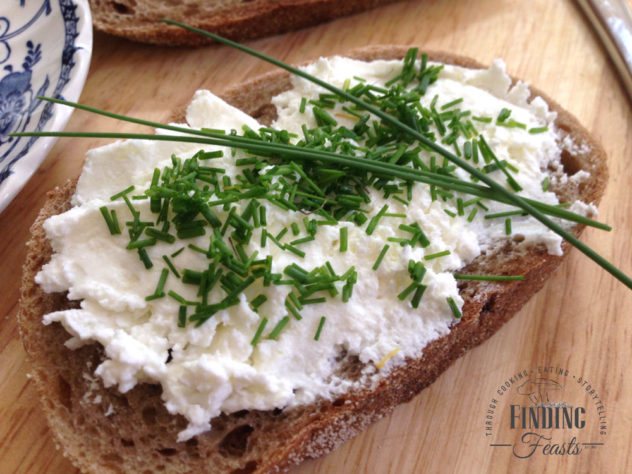 Home made farm cheese, my first blog post for 2017! Yipee.
Actually break open the champagne and do a little dance. It's more like the first blog post for about 8 months! For me anyway.
Without going into boring lengthy details lets just say that 2016 was a very frustrating year for Finding Feasts. Not only were there NO mushrooms to forage for but accessing our blog (no thanks to our old hosting partner) was a nightmare.
I am pleased to say that yes, we are back!
Now back to my recipe. Farm cheese or farmers cheese is something that takes me back to my childhood. Mum used to farm cheese fresh from the local deli or make it from milk that would go sour before it was boiled.
True Polish farm cheese has a white curd like texture and a slightly sour smell, it is often used for making cheese cake and our famous pierogi (take note…no 's' on the end!) I am not quite sure when mum first found it at the deli here in Australia, but when she did I was in heaven, especially when she made me a plate of farm cheese pierogi, smothered in a burnt butter sauce with sprinkles of sugar and cinnamon.
I have been wanting to make my own farm cheese for a while now but didnt know how to until I cam across this recipe by fellow Polish blogger Martyna Angell from Wholesome-cooke.com. Her blog is amazing! This is her recipe.
Buttermilk is expensive at $2.70 per 600 ml, however this is my treat. I use two 600 ml cartons to produce about 500 grams of fresh farm cheese in about 2 hours.
My favourite at the very moment is fresh farm cheese on rye bread with chives.
It's great to be back blogging!
Bella