Ingredients
500g minced pork
2 cloves garlic, minced
6 shiitake mushrooms, rehydrated
handful rice vermicelli, rehydrated
1/2 tsp white pepper
2 tsp white sugar
1 tablespoon soy sauce
2 tablespoons fish sauce
2 tbs oyster sauce
1/4 cup bean sprouts, cut into long lengths
1/4 cup coriander, roughly chopped
20 spring roll wrappers
vegetable oil for deep-frying
Method
Cook the pork mince with a little oil till browned.
Add the garlic and cook for a further 2 mins, remove from the heat.
Mix together the sugar, pepper, soy sauce, fish sauce and oyster sauce, stirring till the sugar dissolves and then pour over the meat and mix through.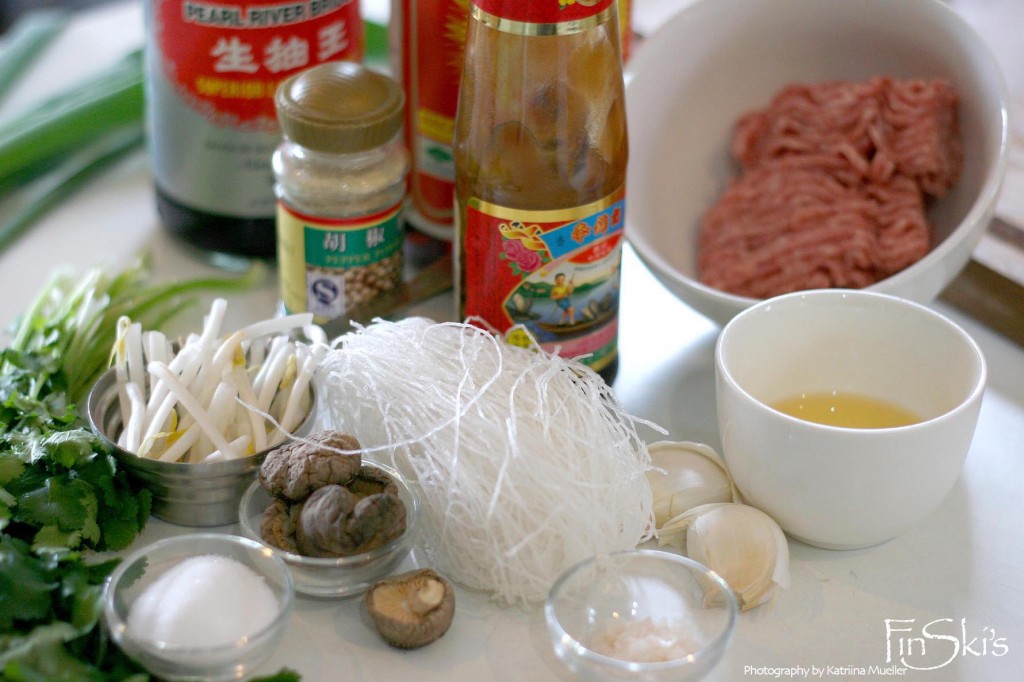 Rehydrate the shiitake mushrooms by pouring boiling water over them and let them sit for about half an hour.
Rehydrate the vermicelli noodles as instructed on the packet, use hot water not boiling water. Once they are ready, chop the noodles to about 5cm lengths.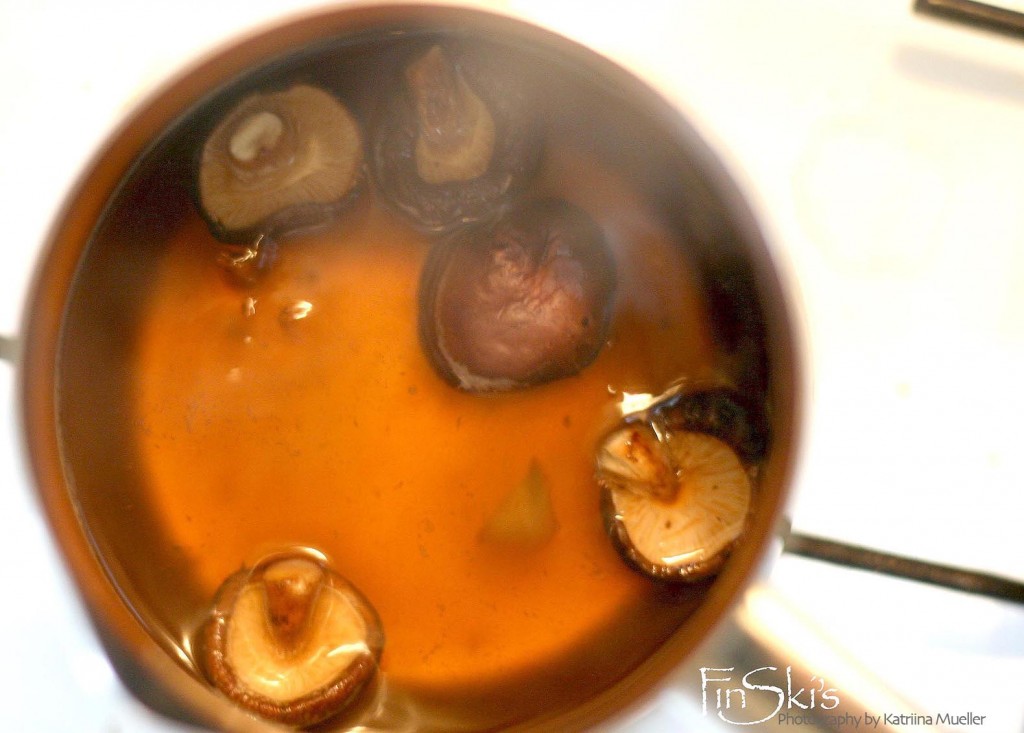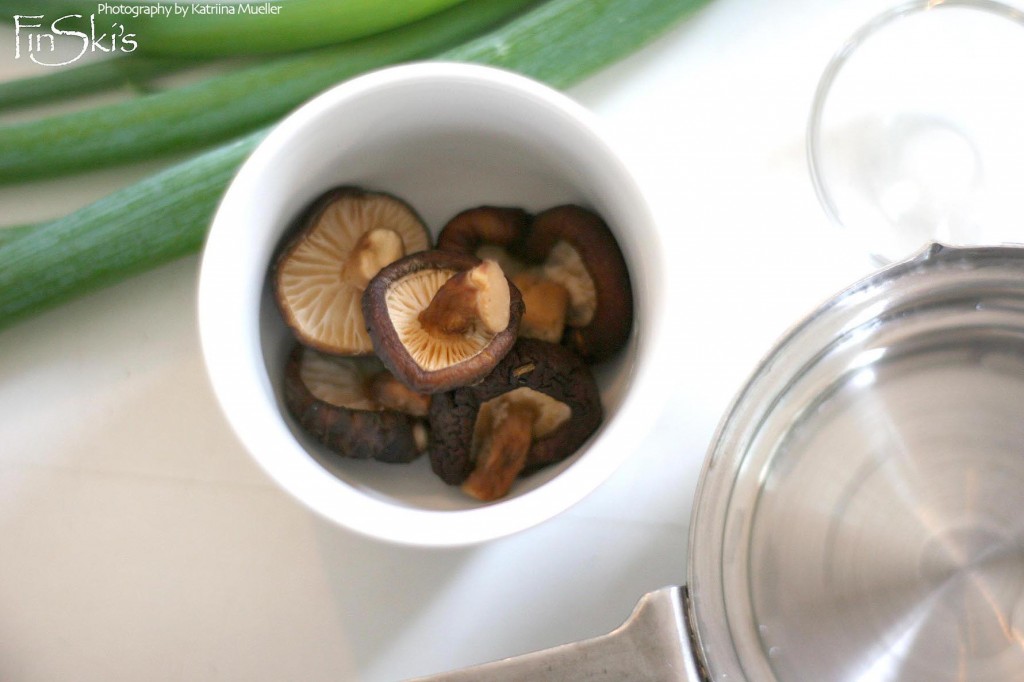 Remove the woody stems and then thinly slice the mushrooms.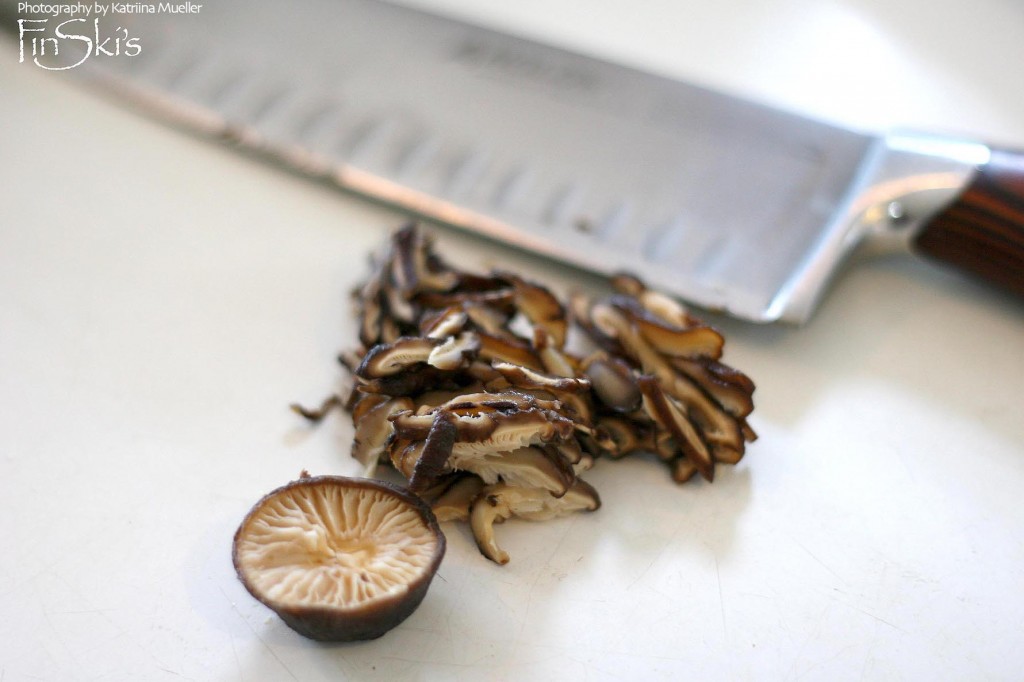 Combine the mushrooms, coriander, vermicelli noodles and sprouts with the pork mixture and stir well to combine.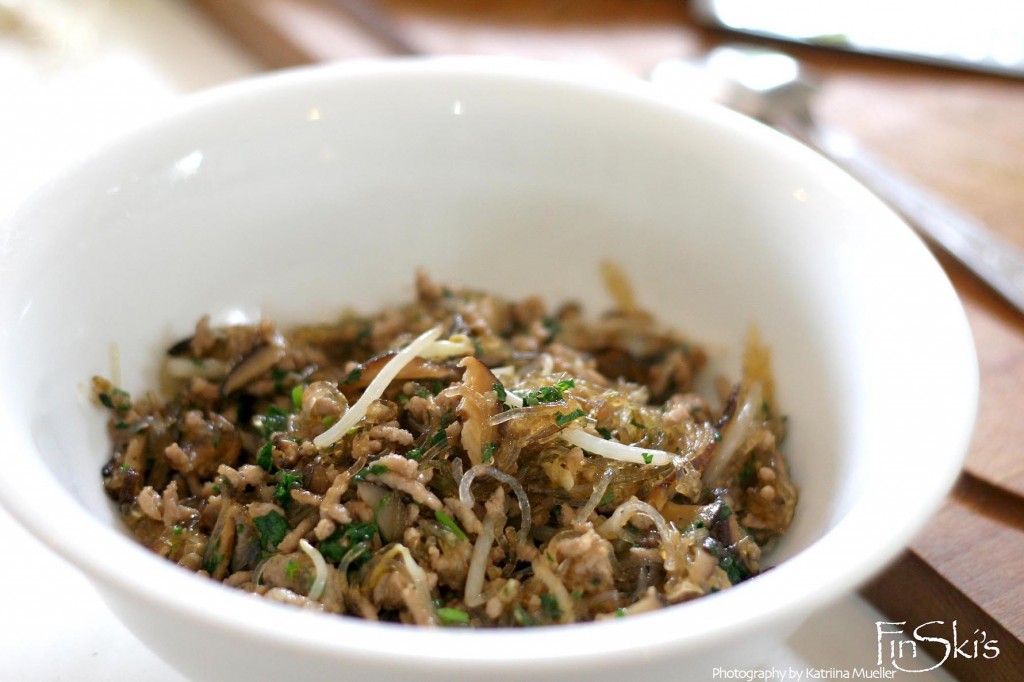 Separate one sheet of the spring roll wrapper and place a large tablespoon of mixture near one corner…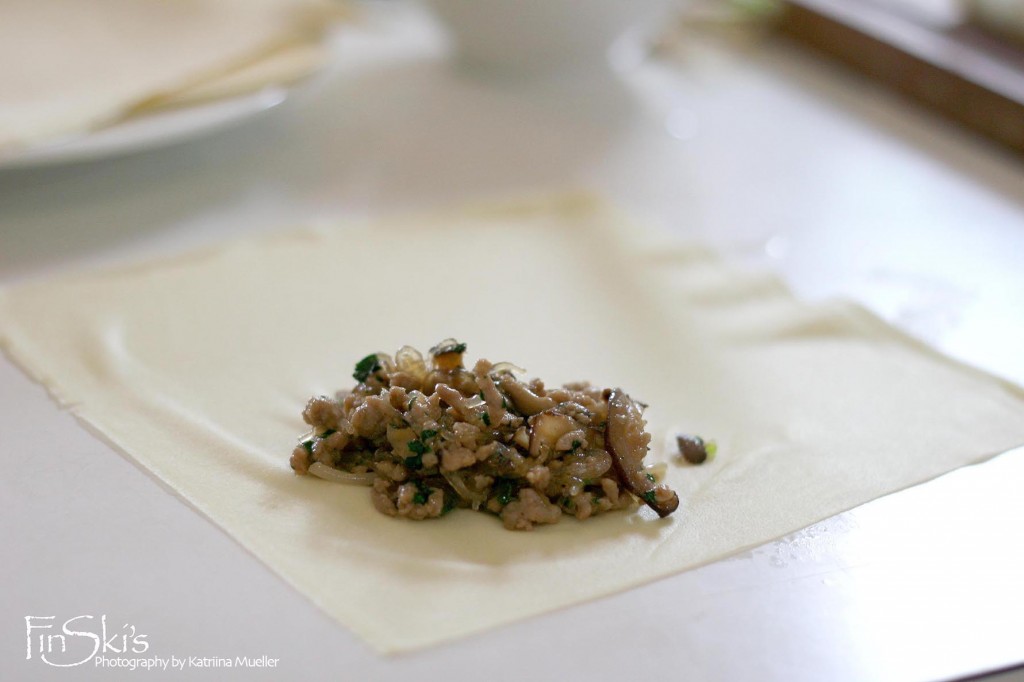 Roll over once…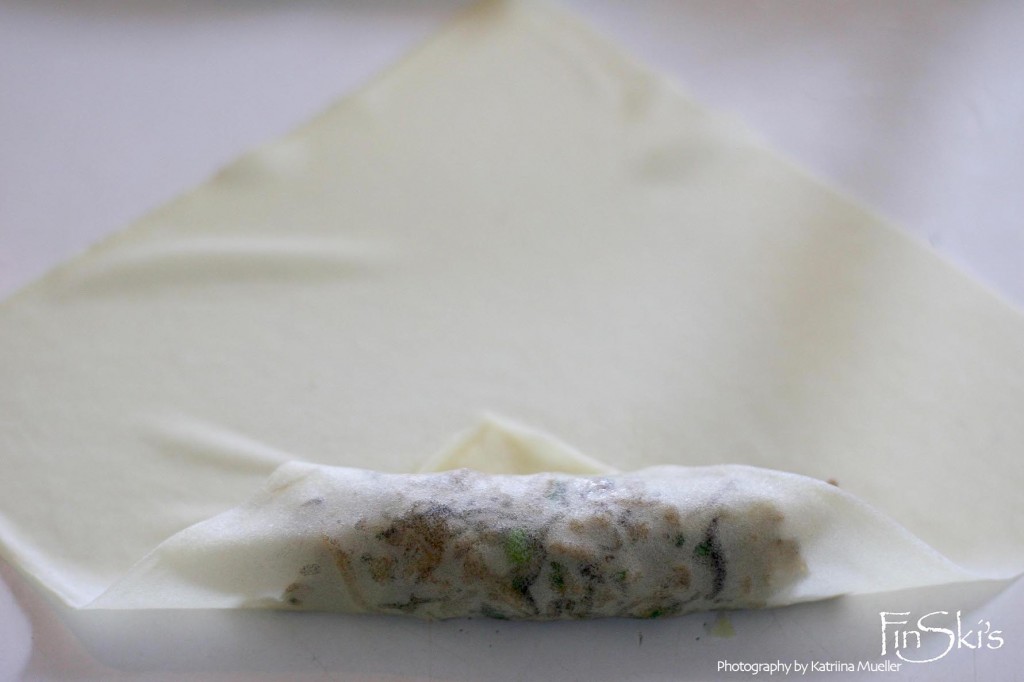 Fold one edge toward the middle…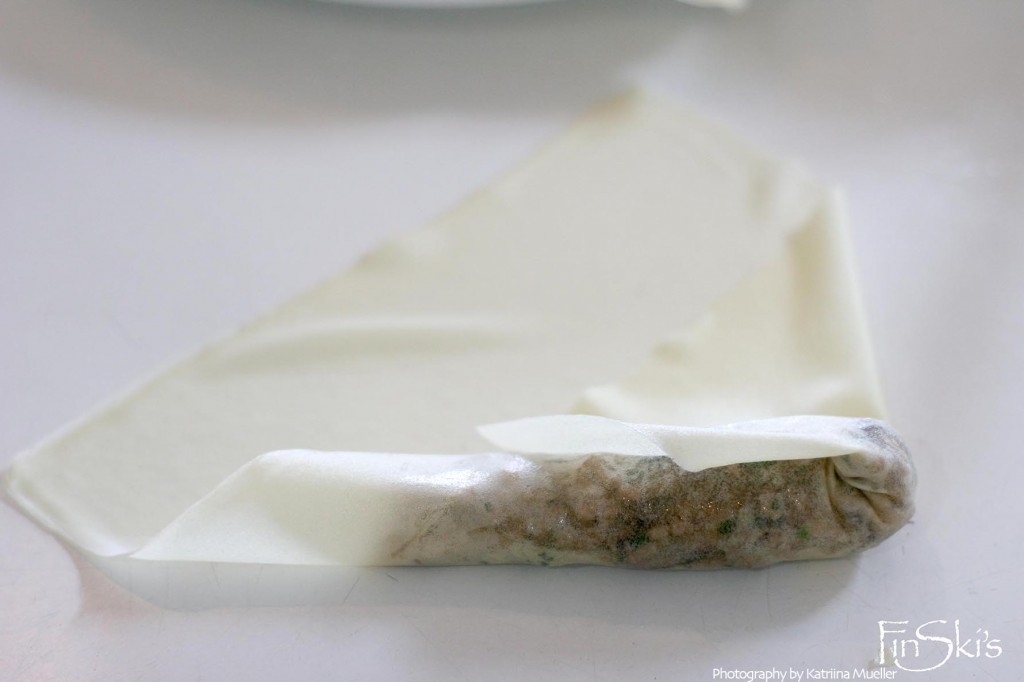 Fold the other edge toward the middle and then finish rolling up.
Brush the corner with water or lightly whipped egg white to seal the end.
Pre heat the oil for deep frying to 180°c / 355°f.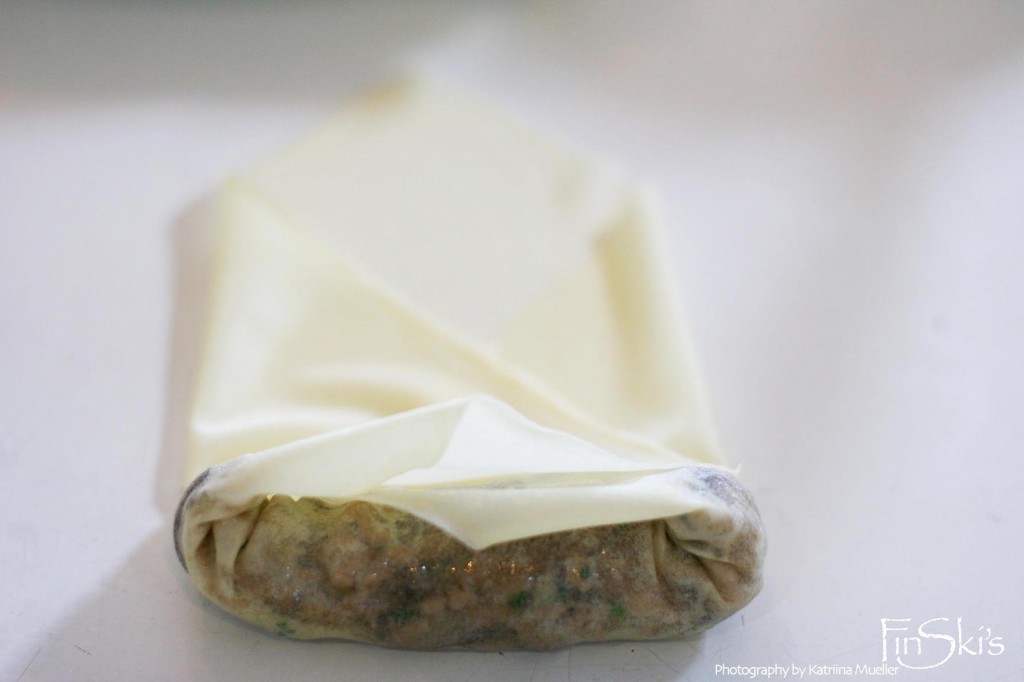 Gently place the spring rolls into the hot oil, careful not to over fill it or the temperature will drop and cook for about 4-5mins or till the pastry is golden brown.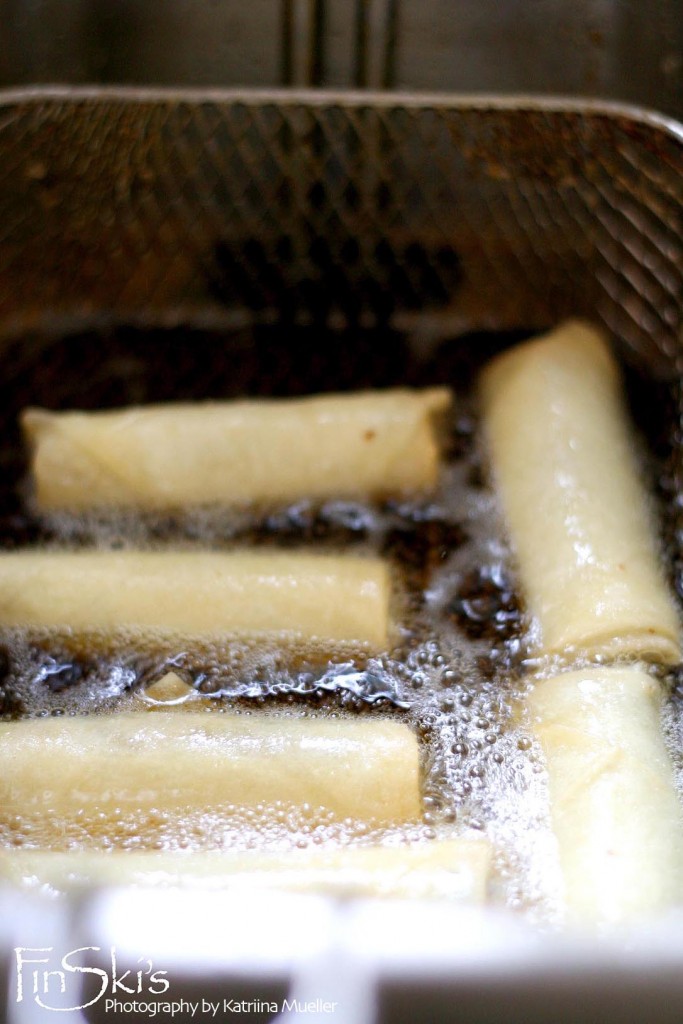 Remove and drain on absorbent towel.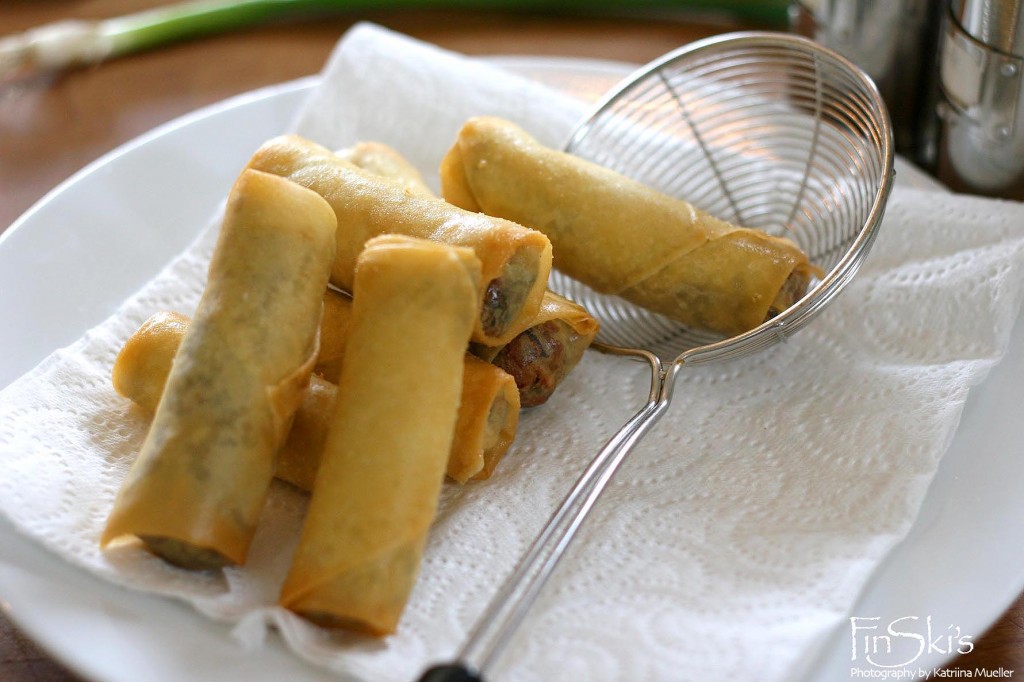 Serve with some dipping sauces.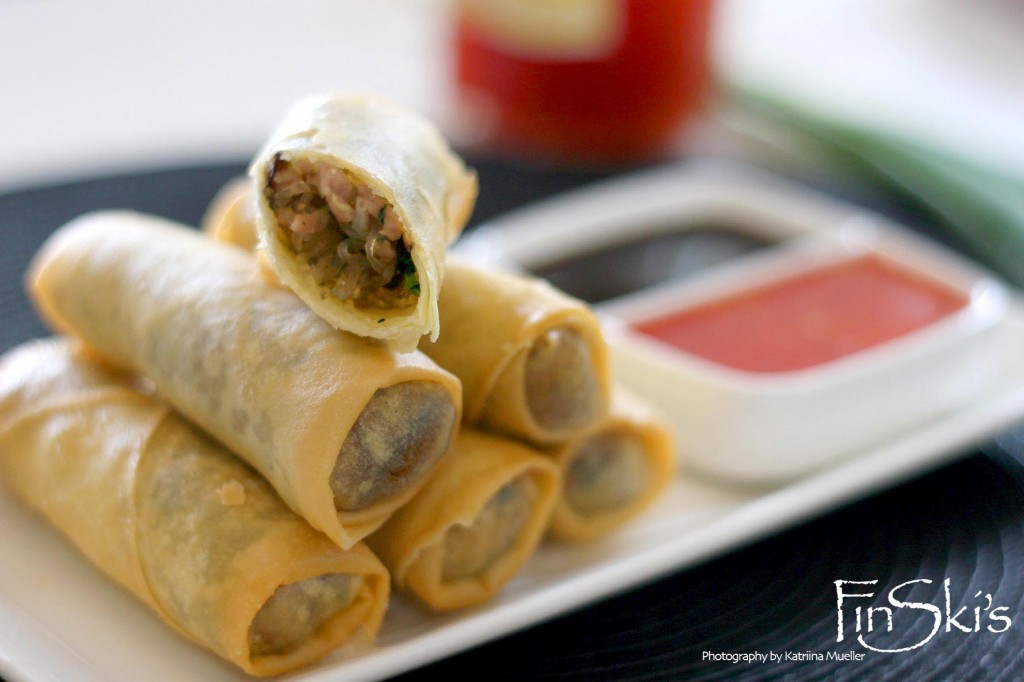 Recommended for you
Shiitake and Pork Spring Rolls
Recipe type:
Finger Food | Entree
Prep time:
Cook time:
Total time:
Who can go past a delicious, crispy spring roll? Make a big batch of them as they freeze really well and you will a great entree on hand for when friends drop around.
Ingredients
500g minced pork
2 cloves garlic, minced
6 shiitake mushrooms, rehydrated
handful rice vermicelli, rehydrated
½ tsp white pepper
2 tsp white sugar
1 tablespoon soy sauce
2 tablespoons fish sauce
2 tbs oyster sauce
¼ cup bean sprouts, cut into long lengths
¼ cup coriander, roughly chopped
20 spring roll wrappers
vegetable oil for deep-frying
Instructions
Cook the pork mince with a little oil till browned
Add the garlic and cook for a further 2 mins, remove from the heat
Mix together the sugar, pepper, soy sauce, fish sauce and oyster sauce, stirring till the sugar dissolves and then pour over the meat and mix through
Rehydrate the shiitake mushrooms by pouring boiling water over them and let them sit for about half an hour
Rehydrate the vermicelli noodles as instructed on the packet, use hot water not boiling water. Once they are ready, chop the noodles to about 5cm lengths
Remove the woody stems and then thinly slice the mushrooms
Mix together the mushrooms, coriander, vermicelli noodles and sprouts with the pork mixture and stir well to combine.
Separate one sheet of the spring roll wrapper and place a large tablespoon of mixture near one corner.
Pre heat the oil for deep frying to 180 degree c / 355 degree f
Roll and fold the outter edges toward the middle and then finish rolling up.
Brush the corner with water or lightly whipped egg white to seal the end.
Gently place the spring rolls into the hot oil, careful not to over fill it or the temperature will drop and cook for about 4-5mins or till the pastry is golden brown
Remove and drain on absorbent towel
Serve with a choice of dipping sauces
(Visited 385 times, 4 visits today)