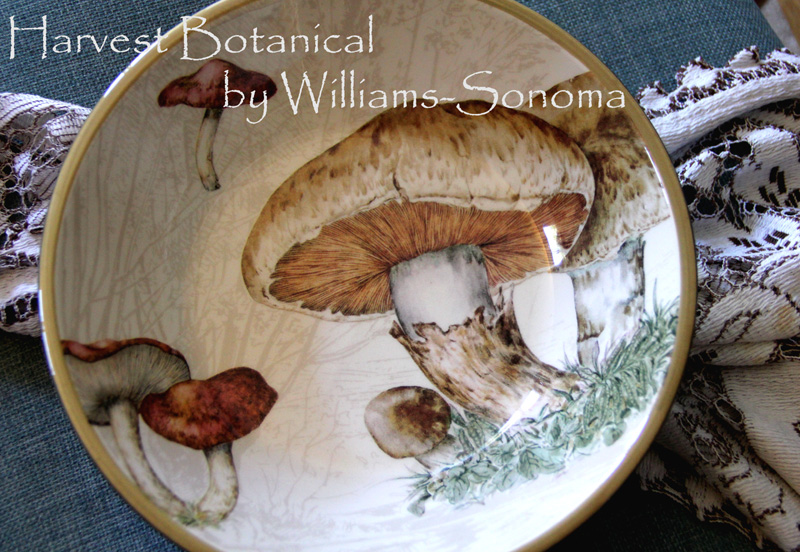 Makes 4 entree sized bowls, perfect for dinner with a side salad
Ingredients
3 Tbs butter
1/2 medium sized onion, diced
2 middle bacon rashes
3/4 cup arborio rice
1 Tbs Finski's wild mushroom powder
good splash of white wine
3 cups of warm chicken stock
1 can diced tomatoes
1/2 cup baby spinach
2 Tbs oil
1 chicken breast, seasoned to your taste

mushroom mix (enoki and oyster). Allow 2-3 oyster mushrooms per person. With the enoki I used one bunch per 4 people.
salt and pepper to taste
Method
1) Heat 1 Tbs of butter in a deep dish or pan, saute diced onion until it is translucent, add diced bacon and cook for a further minute
2) Reduce the heat to low, add arborio rice and FinSki's wild mushroom powder. Cook for a further minute or two until the rice is translucent and the wild mushroom powder gives off a lovely aroma
3) De glaze the pan with white wine
4) Add one cup of chicken stock at a time, stirring (yes constantly!) until each addition has evaporated.

5) Stir through canned tomatoes, cook until most of the tomato liquid has cooked out. Take off the heat, stir through baby spinach and pop a lid on
6) Heat 2 Tbs of oil (I use Rice Bran oil) and cook the chicken breast on each side until lovely and slightly caramalized
7) Whilst the chicken is cooking saute your enoki and oyster mushrooms until just cooked
8) Assemble risotto in bowl, followed by chicken and mushrooms
…my beautiful art work!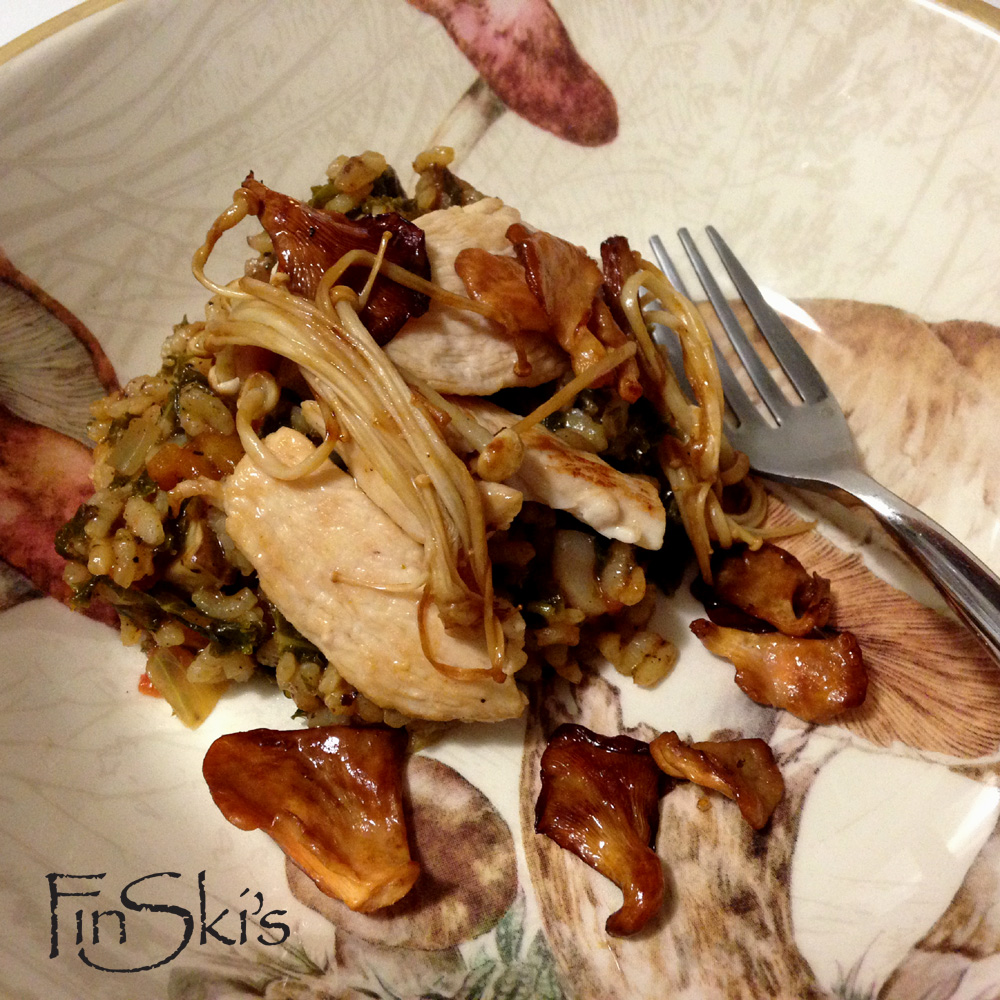 Mushroom Risotto with Tomato & Chicken
Recipe type:
Dinner or lunch
Prep time:
Cook time:
Total time:
Ingredients
3 Tbs butter
½ medium sized onion, diced
2 middle bacon rashes, diced
½ cup arborio rice
1 Tbs Finski's wild mushroom powder
good splash of white wine
3 cups of warm chicken stock
1 can diced tomatoes
½ cup baby spinach
2 Tbs oil
1 chicken breast, seasoned to your taste
mushroom mix (enoki and oyster). Allow 2-3 oyster mushrooms per person. With the enoki I used one bunch per 4 people.
salt and pepper to taste
Instructions
Heat 1 Tbs of butter in a deep dish or pan, saute diced onion until it is translucent, add diced bacon and cook for a further minute
Reduce the heat to low, add arborio rice and FinSki's wild mushroom powder. Cook for a further minute or two until the rice is translucent and the wild mushroom powder gives off a lovely aroma
De glaze the pan with white wine
Add one cup of chicken stock at a time, stirring (yes constantly!) until each addition has evaporated.
Stir through canned tomatoes, cook until most of the tomato liquid has cooked out. Take off the heat, stir through baby spinach and pop a lid on
Heat 2 Tbs of oil (I use Rice Bran oil) and cook the chicken breast on each side until lovely and slightly caramalized
Whilst the chicken is cooking saute your enoki and oyster mushrooms until just cooked
Assemble risotto in bowl, followed by chicken and mushrooms
(Visited 34 times, 1 visits today)