A Soft Shell Crab…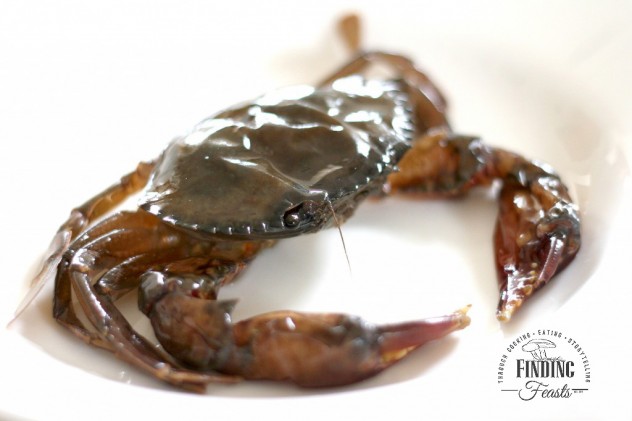 Use scissors to snip off the face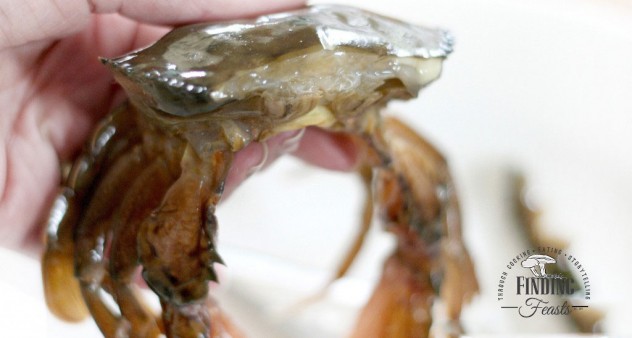 Lift up the shell on each side and remove the gills with your fingers.
Grab the tail that is wrapped under the body, this is called the apron…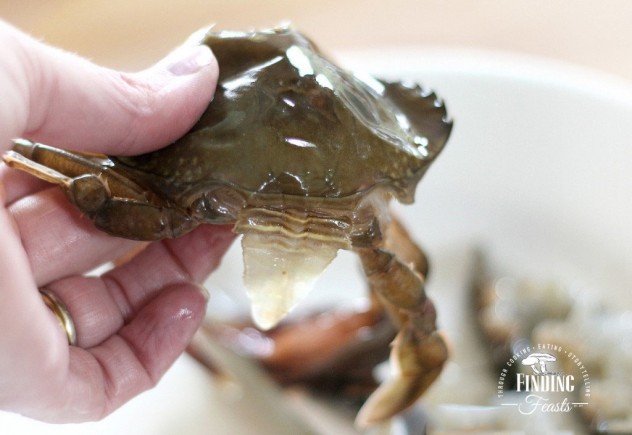 …and simply tear it off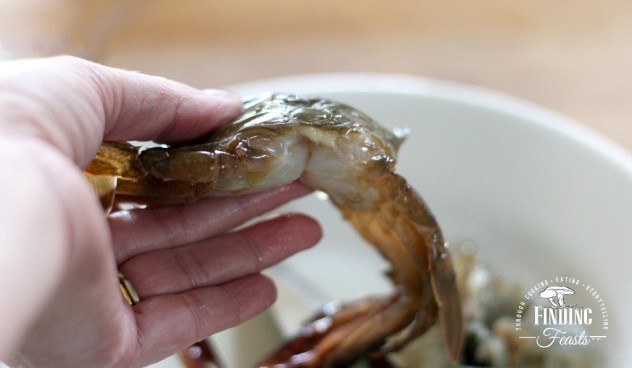 Pat dry with paper towel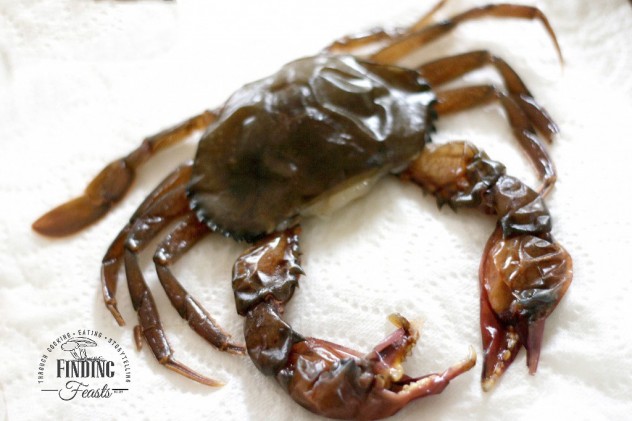 You can now keep it whole or slice in half. It's now ready to be cooked – click here a Sesame Tempura.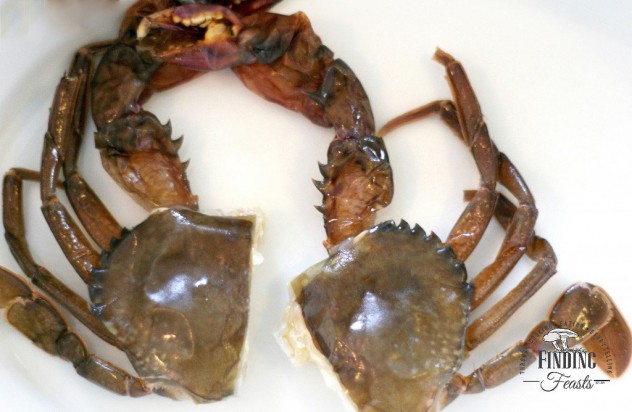 (Visited 249 times, 1 visits today)