Coconut Beef w/ Thai Red Curry Paste…From Scratch. This is a stunning, slow cooked Thai dish using Martin Boetz's Red Curry Paste recipe from his stunning book, Longrain: Modern Thai Food.
If you are going to make one from scratch you must try this one! Plus it makes 1 cup worth of paste, which is basically four meals so it's well worth the effort. I explain my favourite way of storing pastes and the such in the recipe so you have it easily on hand.
I used a gravy beef for my recipe as I love big chunks of melt in your mouth meat, that along with the sauce and the rice to sop it up with and you have a meal you would pay a small fortune for quite happily. Serve it with a side of shredded greens.
Ingredients
1 tbs coconut oil
6 gravy beef pieces (1 per person)
1 long red chilli, seeded and finely chopped
1 tbs fish sauce
4 tbs sweet chilli sauce
1 lemongrass stick
2 kaffir lime leaves
250ml coconut milk
1/2 c water
1 lime, juiced
Red Curry Paste – makes 1 cup
1 red onion, chopped
5 garlic cloves, peeled
4 coriander roots, cleaned
4cm knob of galangal, finely sliced
1 lemongrass, white part finely sliced
1 tsp dried shrimp, soaked in warm water
50g smoked trout
1 tbs roasted shrimp paste*
10 long red chillies, seeded and soaked in water
1 tbs sea salt
1 tbs white pepper, ground
* You can now purchase pre roasted shrimp paste (believe me, your neighbours will thank you!)
Method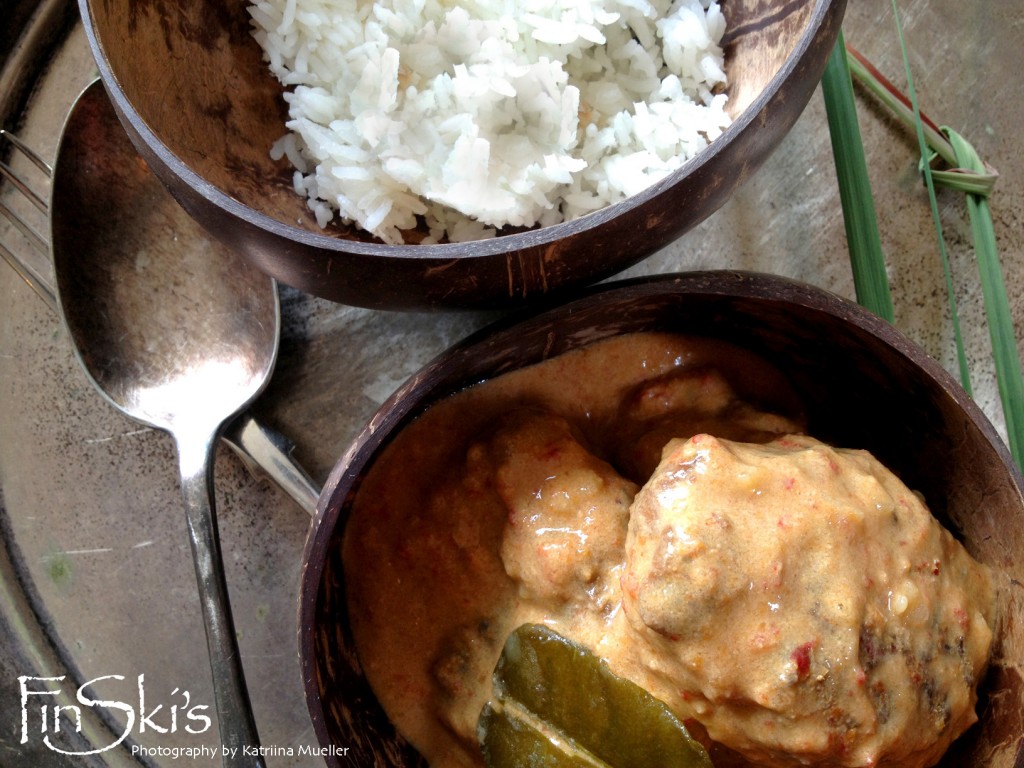 Pre heat oven to 160°c / 320°f
For the Red Curry Paste, pound the onion, garlic, coriander roots and galangal in a mortar and pestle till it forms a paste then place in a food processor.
* The process of pounding the ingredients is to break up the fibres and let the flavours mesh together, this is important. If your mortar and pestle is too small for all the ingredients, you will need to do it in batches.
Pound the rest of the ingredients together to form a paste and then place in the food processor.
Blend the ingredients in the processor till it forms a smooth paste.
Reserve 3 tablespoons of the Red Curry Paste and freeze the rest*
*There are 16 tablespoons in 1 cup so just divide the remaining paste into 3 equal parts and you will have this awesome paste easily available for 3 more dinners
My easy tip: draw 3 equal size columns on a plastic zip lock bag and freeze it completely flat, then just cut off the sections as you need them – 3 perfect servings of 3 tablespoons of curry paste, perfect!)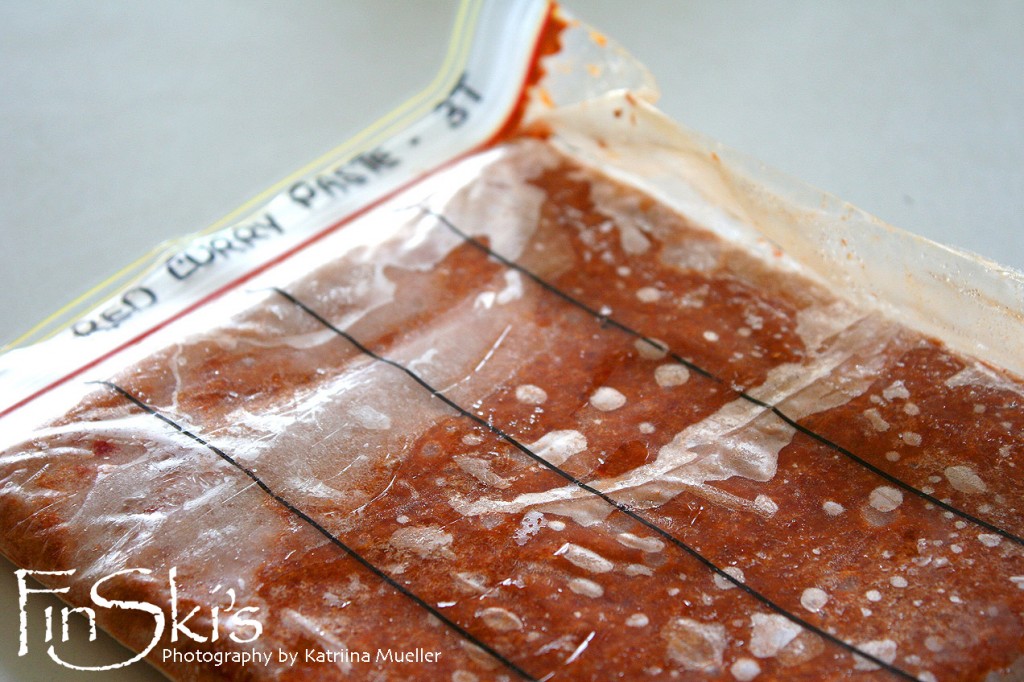 Heat the coconut oil in a large pan and brown the beef in batches then set aside.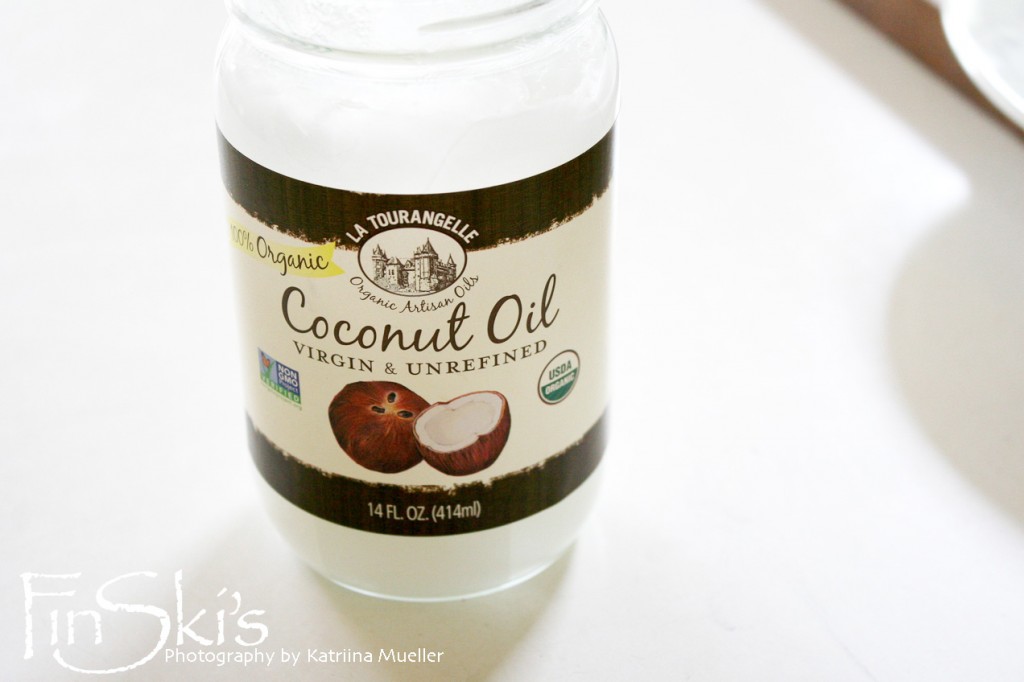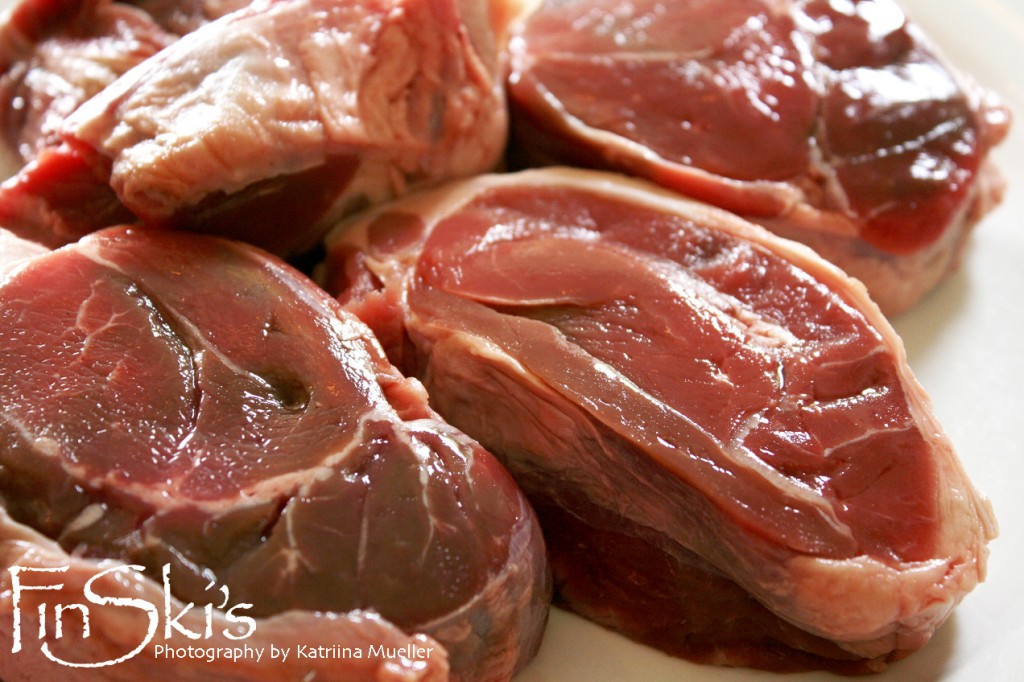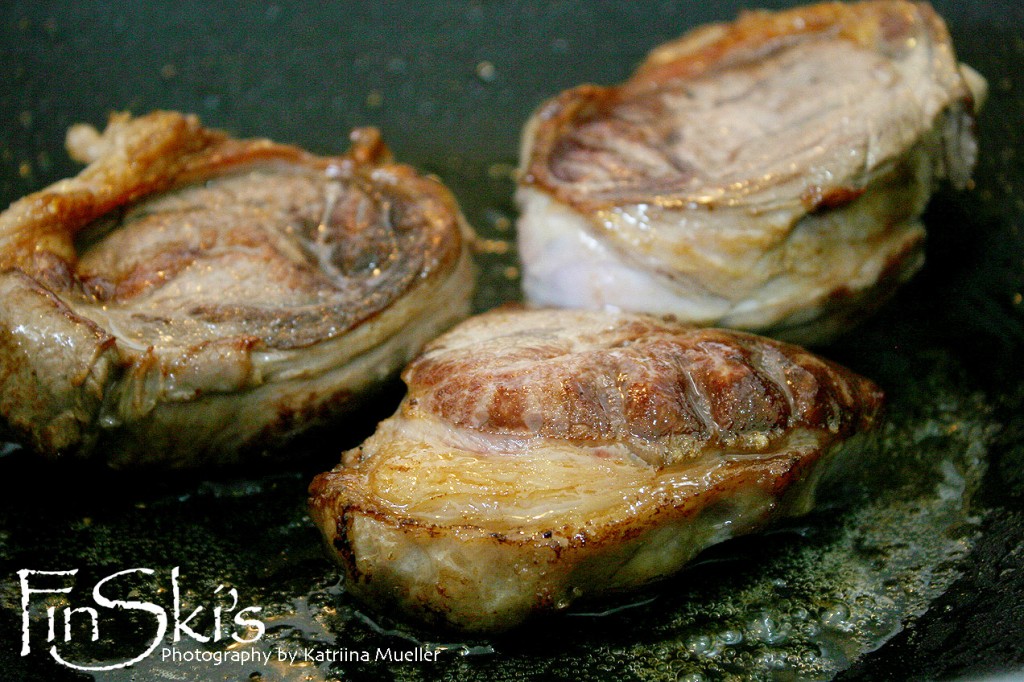 Add the red curry paste and cook till fragrant, about 5 minutes.
Bruise the lemongrass by using the back of a knife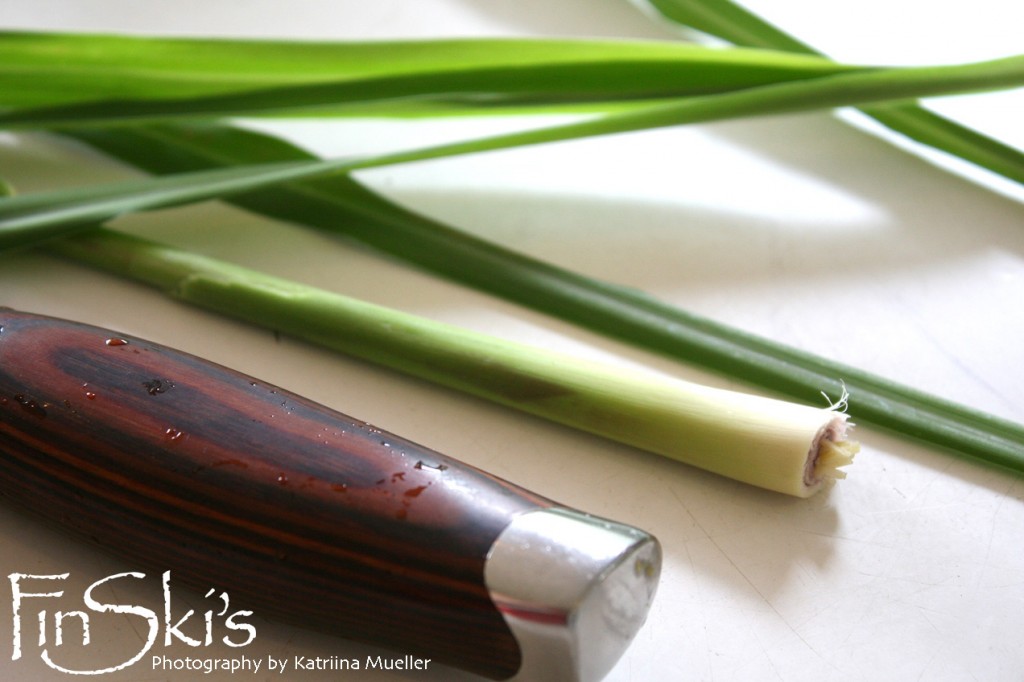 Add the lime leaves, bruised lemongrass, coconut milk, fish sauce, sweet chilli sauce and water, bring to the boil.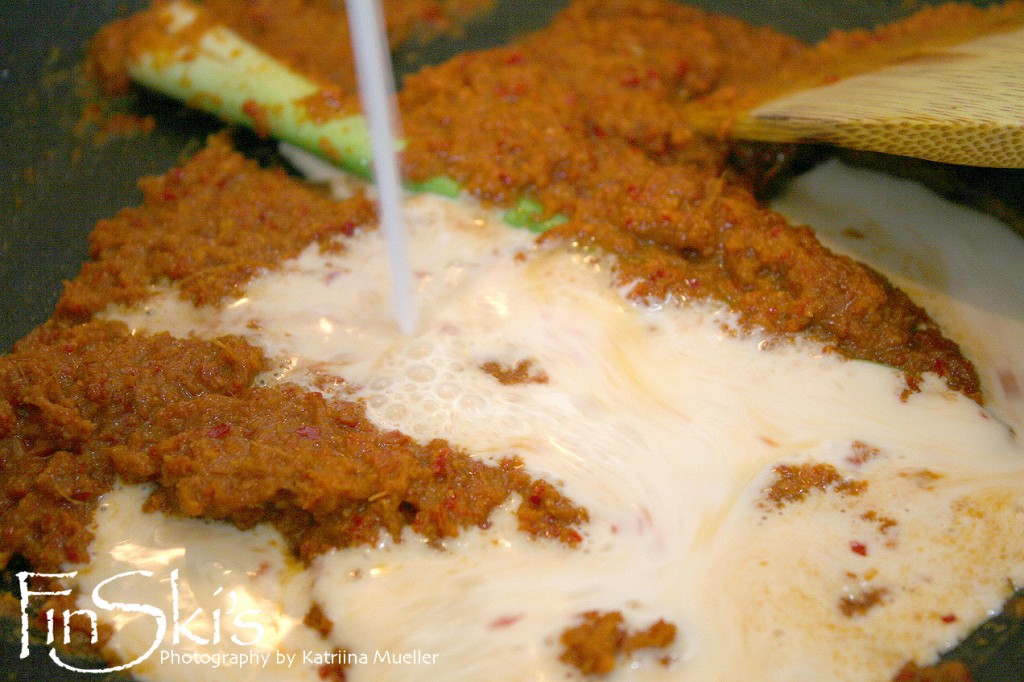 and add the well browned beef.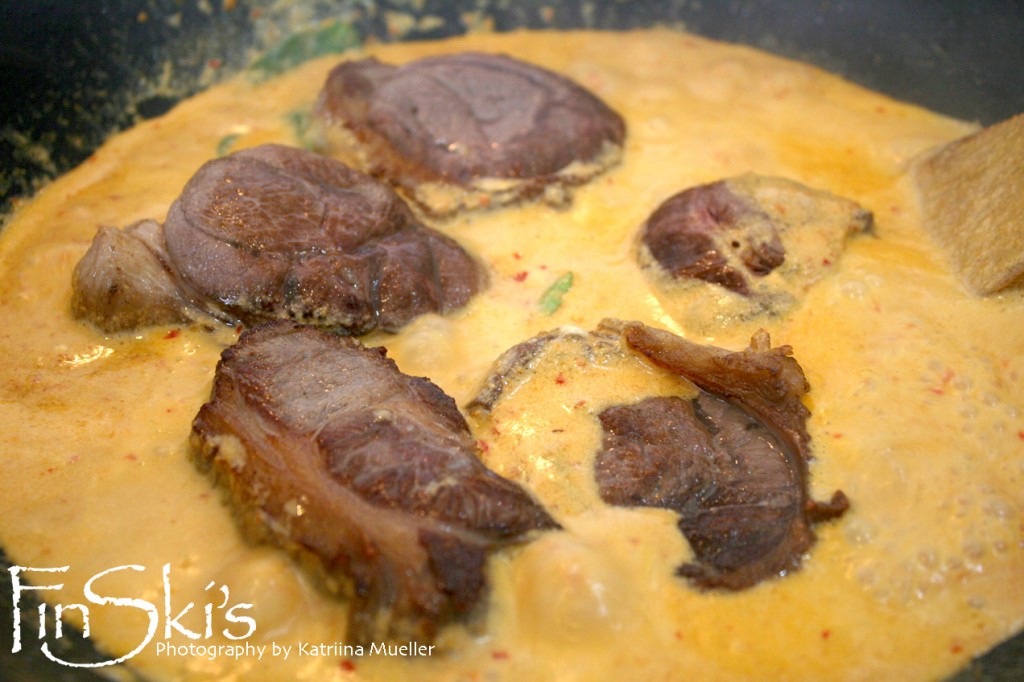 Transfer to an oven proof dish and cover with foil or lid. Cook in 160° oven for 2.5 hours or till the beef falls apart with gentle pressure.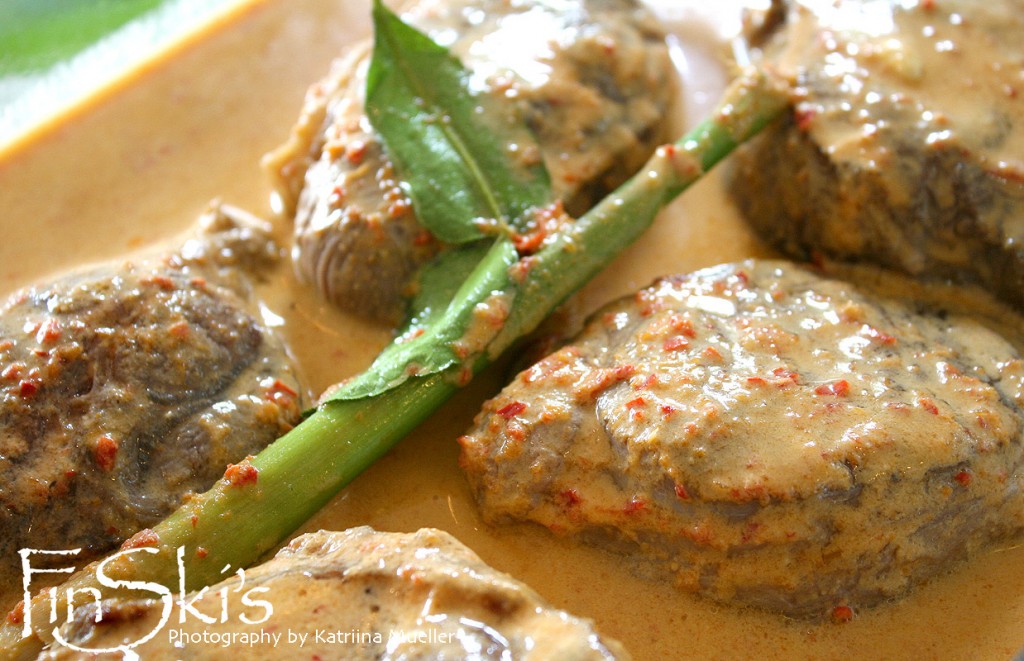 When ready, add the lime juice and taste, add either more fish sauce, sweet chilli or lime to your personal tastes.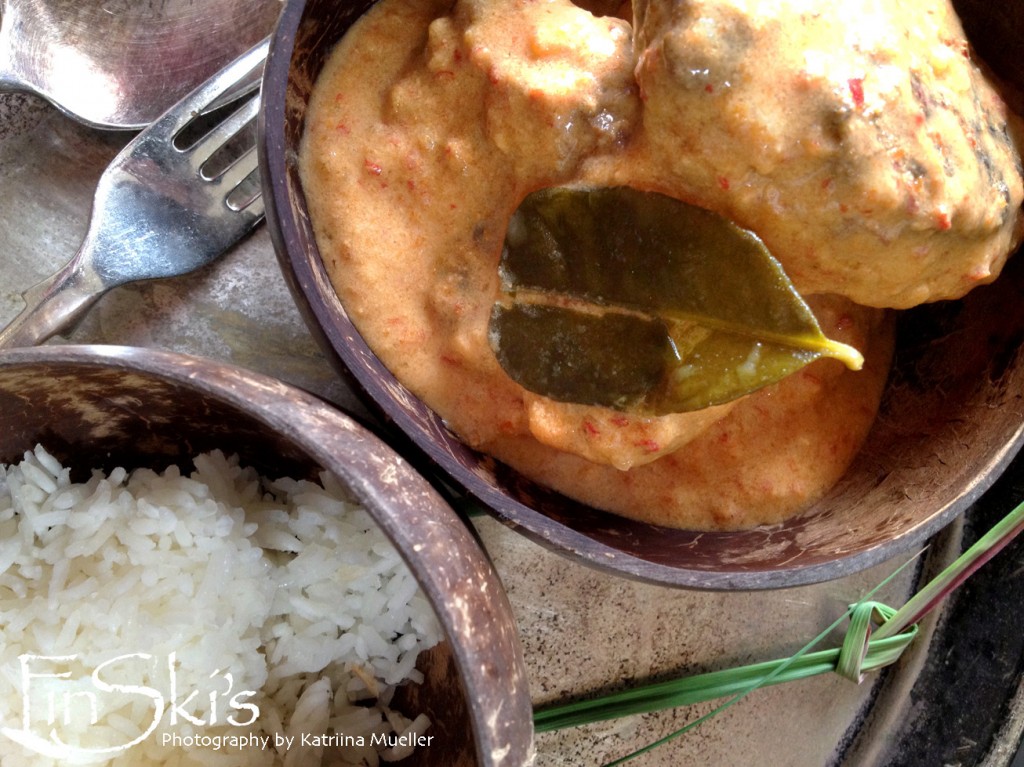 Serve with rice

Coconut Beef w/ Thai Red Curry Paste…From Scratch
Prep time:
Cook time:
Total time:
Ingredients
1 tbs coconut oil
6 gravy beef pieces (1 per person)
1 long red chilli, seeded and finely chopped
1 tbs fish sauce
4 tbs sweet chilli sauce
1 lemongrass stick
2 kaffir lime leaves
250ml coconut milk
½ c water
1 lime, juiced
Red Curry Paste – makes 1 cup
1 red onion, chopped
5 garlic cloves, peeled
4 coriander roots, cleaned
4cm knob of galangal, finely sliced
1 lemongrass, white part finely sliced
1 tsp dried shrimp, soaked in warm water
50g smoked trout
1 tbs roasted shrimp paste*
10 long red chillies, seeded and soaked in water
1 tbs sea salt
1 tbs white pepper, ground
* You can now purchase pre roasted shrimp paste (believe me, your neighbours will thank you!)
Instructions
Pre heat oven to 160°c / 320°f
For the Red Curry Paste, pound the onion, garlic, coriander roots and galangal in a mortar and pestle till it forms a paste then place in a food processor.
* The process of pounding the ingredients is to break up the fibres and let the flavours mesh together, this is important. If your mortar and pestle is too small for all the ingredients, divide them up.
Pound the rest of the ingredients together to form a paste and then place in the food processor.
Blend the ingredients in the processor till it forms a smooth paste.
Reserve 3 tablespoons of the Red Curry Paste and freeze the rest.
*There are 16 tablespoons in a cup so just divide the remaining paste into 4 equal parts and you will have this awesome paste easily available (tip: draw 4 equal size columns on a plastic zip lock bag, then just cut off the sections as you need them – just over 3 tablespoons, perfect!)
Heat the coconut oil in a large pan and brown the beef in batches then set aside.
Add the red curry paste and cook till fragrant, about 5 minutes.
Bruise the lemongrass by using the back of a knife
Add the lime leaves, bruised lemongrass, coconut milk, fish sauce, sweet chilli sauce and water, bring to the boil and then add the beef.
Transfer to an oven proof dish and cover with foil or lid. Cook in 160° oven for 2.5 hours or till the beef falls apart with gentle pressure.
When ready, add the lime juice and taste, add either more fish sauce, sweet chilli or lime to your personal tastes.
Serve with rice
(Visited 107 times, 1 visits today)