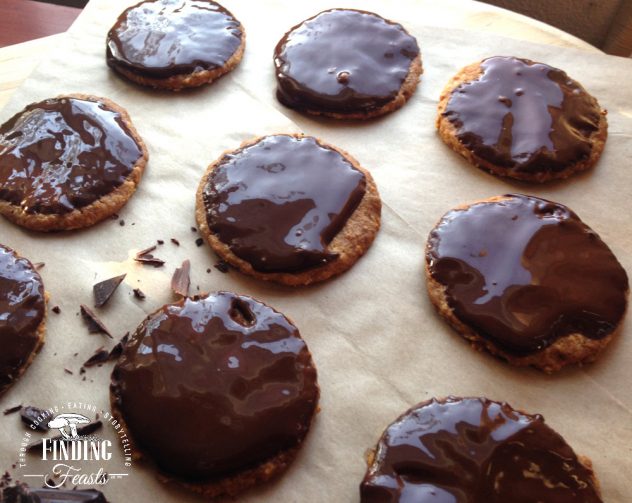 Recipe by Michelle Crawford from A Table in the Orchard, My Delicious Life.
Ingredients – Biscuits
120g oats
120g wholemeal spelt flour
60g dark muscovado sugar
1/2 tsp bicarbonate of soda
1/2 tsp salt
120g butter, cut into small pieces
1-2 tbsp milk
Chocolate topping
120g dark chocolate
Your oven needs to preheat to 180°C. Top x2 baking trays with baking paper.
Whilst the oven is warming up whiz up your oats until they resemble a fairly coarse consistency. I think I slightly took mine too far, but we learn from our mistakes! Add the oats to a large mixing bowl along with your flour, sugar, bicarbonate of soda and salt.
Next add your butter and rub it into the mixture, similar to making a crumble topping. Add approximately one or two tablespoons of milk. You don't want the mixture to be too gluggy or dry. Mine definitely needed the two tablespoons.
Bring the oat mixture together into a flat ball, cover it will glad wrap and pop it in the fridge for about 20 minutes. After this time frame take our the ball of dough and roll it out between two sheets on baking paper. This step gave me the most difficulty, mainly because the day that I was making these was an unusually balmy almost summer like afternoon in Sydney and my dough was sticking to the paper too much meaning that I could not cut out my biscuit circles. One I had my dough rolled I popped it into the fridge again for about 10 minutes and I was then able to cut out perfect round biscuit circles.
Pop them on your baking tray and bake them for about 20 minutes. Mine were just golden brown and still a little moist when they cooled down.
Whilst he biscuits are cooling down its time to make your very easy chokky topping. Michelle's recipes asks for 60g of dark chocolate and 60g of milk chocolate but seeing as I only had dark that's what I used.
I melted the chocolate over a water bath, dipped the biscuits in, let any excess drip off and left them to set, although I did eat at least two before the chocolate had fully set!
Keep the biscuits in an airtight container for about 3 days…if they last that long! They were a huge hit with my work mates and my Mini Me! It really is a perfect last minute recipe which also happens to very delish!
Enjoy!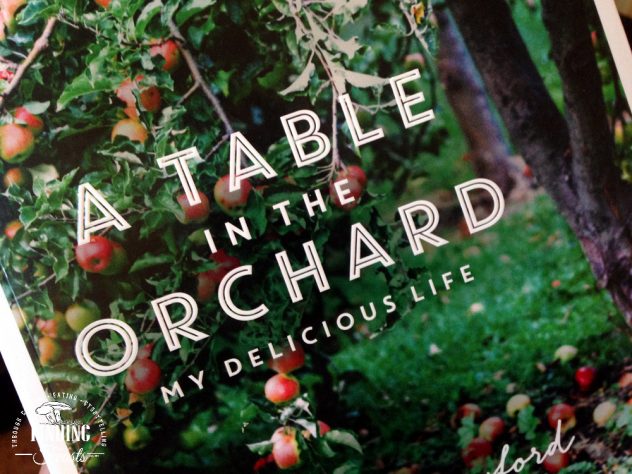 (Visited 373 times, 1 visits today)