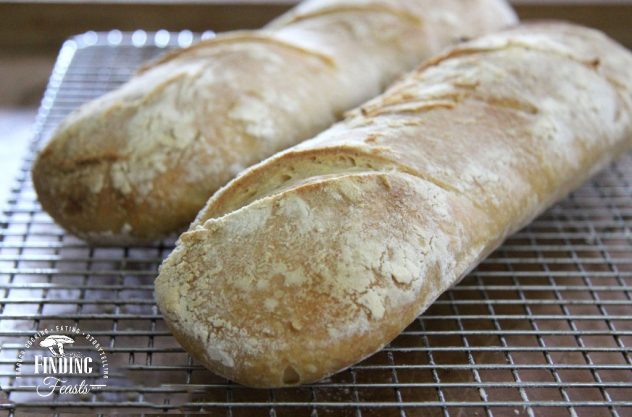 Wild Yeast Sourdough Bread Step-By-Step is my very simple instructional guide on how to have sourdough bread available in your own home for whenever the mood takes you… or when the mood takes you a day prior to having the mood… Good things take time.
Although a wild yeast starter is as basic as flour and water then letting nature take over, I did choose to have my hand held by Hugh Fearnley-Whittingstall's recipe guidance as every time I make a dish of his it's always exactly as he says it is. I made the starter over two months ago and it's still a loving 'pet' who doesn't expect too much from me other than a feed and maybe a warm hug.
Just the fact you can create amazing loaves of freshly baked bread at absolutely minimal cost to yourself is well worth you trying your hand at a wild yeast starter. The kids would love to have something to look after!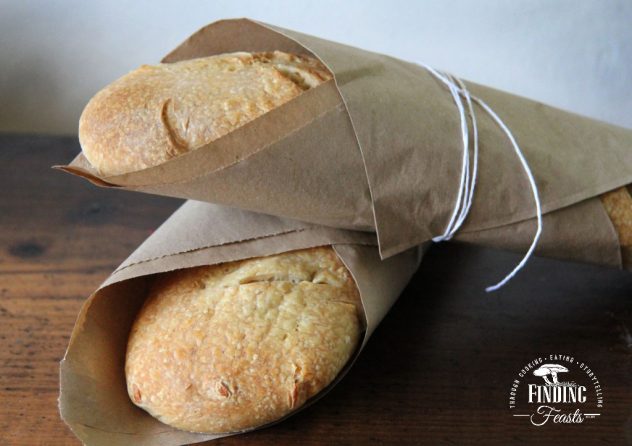 Maintenance of your new starter is probably where most people seem to have difficulty so here is my routine… and it seems to like the lifestyle.
As I usually make bread on the weekend I put my starter to sleep during the week, or more appropriately into a slight lull. So on the Sunday I give it a feed without too much water making the consistency more like a paste than a batter. Cover it and pop it into the fridge, that's it! This will give it enough food to last for a week in the fridge as it won't need too much being in the cold.
On the Friday I take it out of the fridge and give it a good stir leaving it to get back to room temperature. Tip out some of the starter* then give it it's usual feed with flour and enough water to get it back to the batter consistency and use over the weekend.
Note*  I dislike tipping my starter down the drain, it really seems like such a waste, so if you have people around you that would like to try their hand at sourdough bread making, give them your excess. Just pour it into a jar, and send it on it's way… spread the love.
Repeat the process.
This works particularly well if you go away on holidays too. Just make sure it's thick enough with flour to feed it for the week or two while it's in the fridge and it will happily wait for your return.
If you keep in your mind that it's now a member of the family, just like a new pet, you can have a long and successful life together.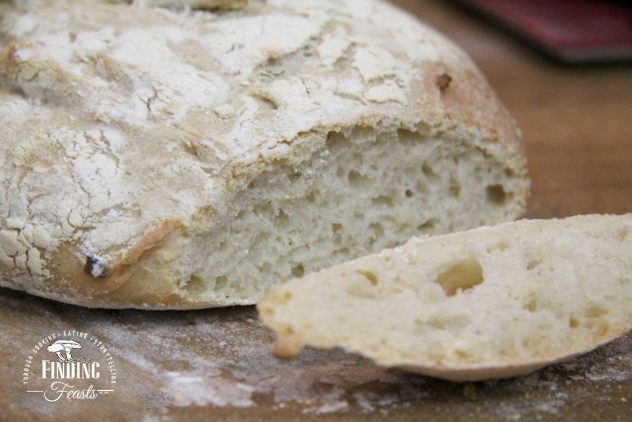 Happy crunching and crumb licking!
Blondie 🙂
(Visited 46 times, 1 visits today)