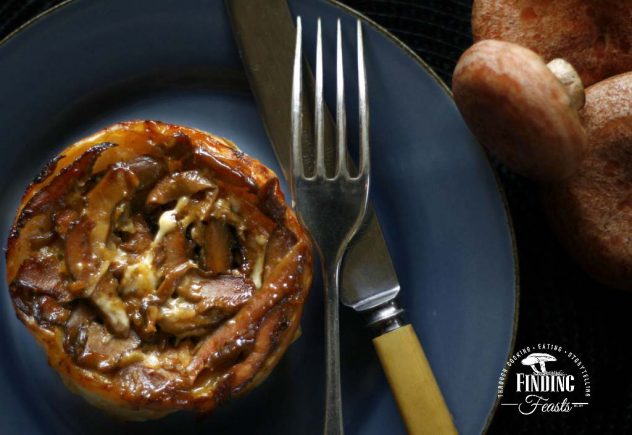 Wild Mushroom Tarte Tatin with Taleggio and Vino Cotto Drizzle… With Mother's Day only a month away, I thought I would put up a recipe that would surely bowl her over, especially if you turn up with a bottle of bubbly to go along with it – it would certainly put a smile on my face!
I have used Pine Mushrooms aka Saffron mIlk Cap Mushrooms because the colour is so vibrant and they still retain a firm texture (and I have a ton from our last mushrooming venture!) but if you are having trouble getting a hold of them you could use a Swiss brown and button mushroom mix.
The Vino Cotto adds a gorgeous sweetness to the earthy mushrooms and the melted Taleggio is to die for. Each crispy bite is heaven!
This is such an adaptable dish for whatever the occasion is as you can make a large version to share around a table, or individual tarts that can be served with a little salad on the side as an entree or even as finger food, made in little muffin tins to pass around at parties – and everyone is going to love them!
Happy Mother's Day!  Blondie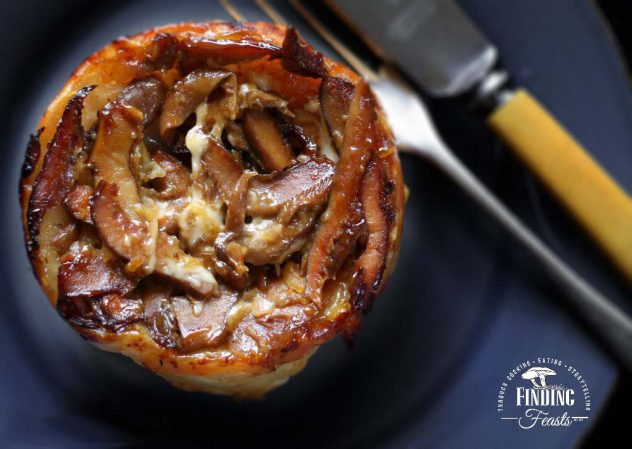 (Visited 51 times, 1 visits today)