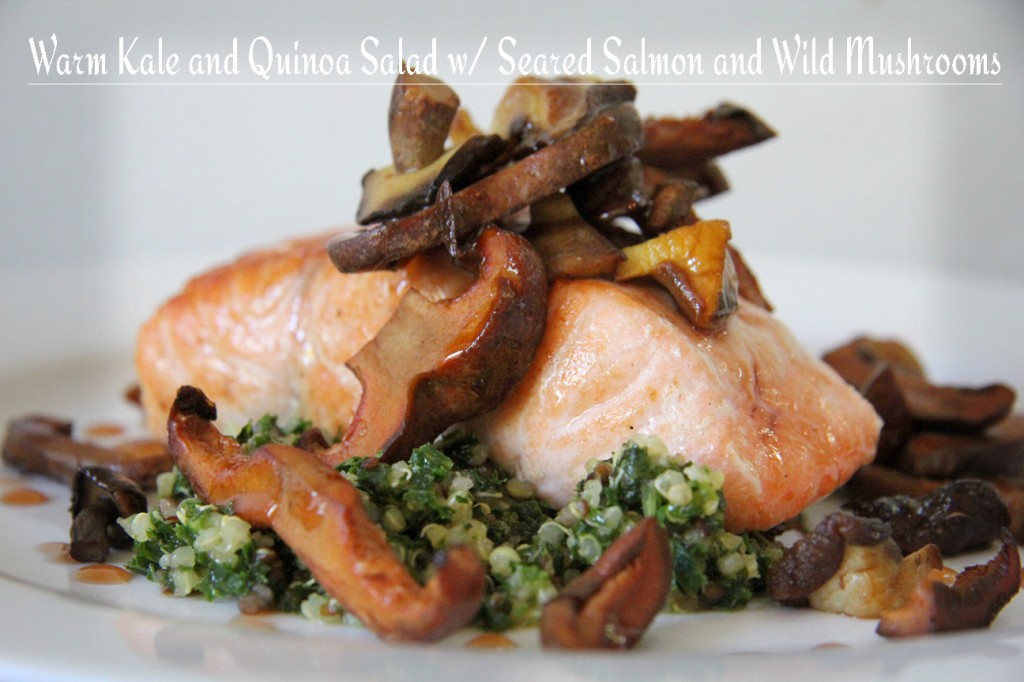 Warm Kale and Quinoa Salad w/ Seared Salmon and Wild Mushrooms is the very first dish I made with this years first haul from the forest… although not really a haul as I came out with only 13 prized funghi specimens but pair them with a stunning salmon fillet and it's a feast of a dinner.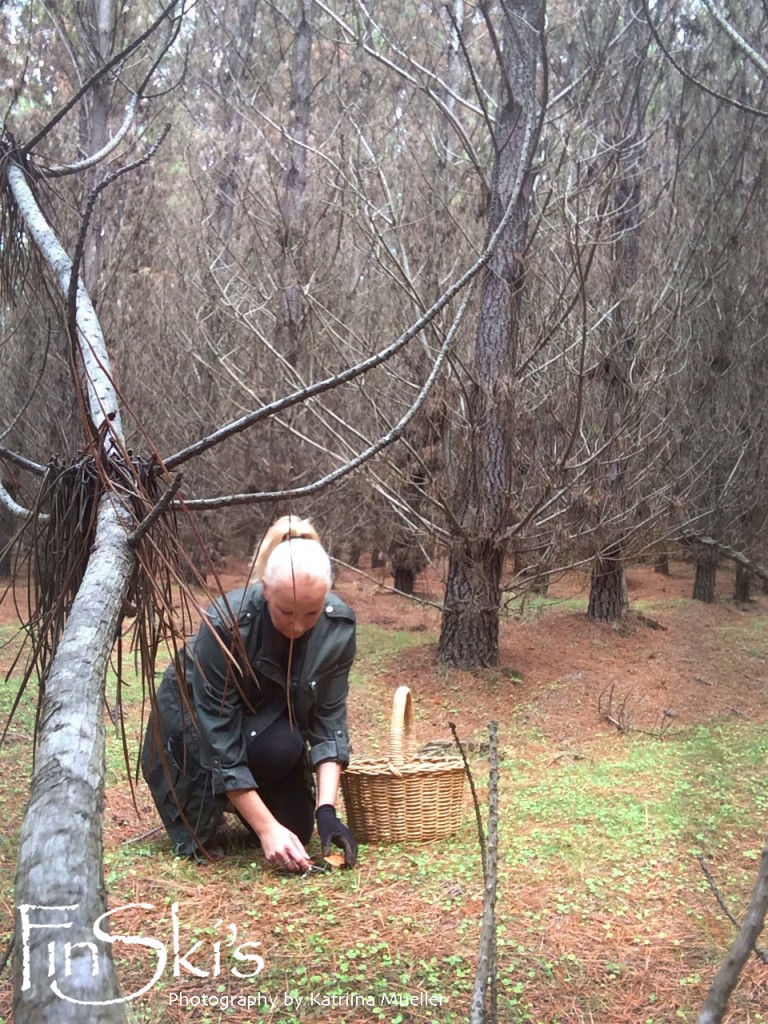 It's still a little too warm for the mushrooms at this point but the rains we have been having in NSW makes for a very promising season. There were lots of very little baby mushrooms poking their heads out, they will be just ripe for picking the following week.
As you can see from my basket there wasn't too much around, a very small haul indeed but still a feast worthy of a delicious dinner.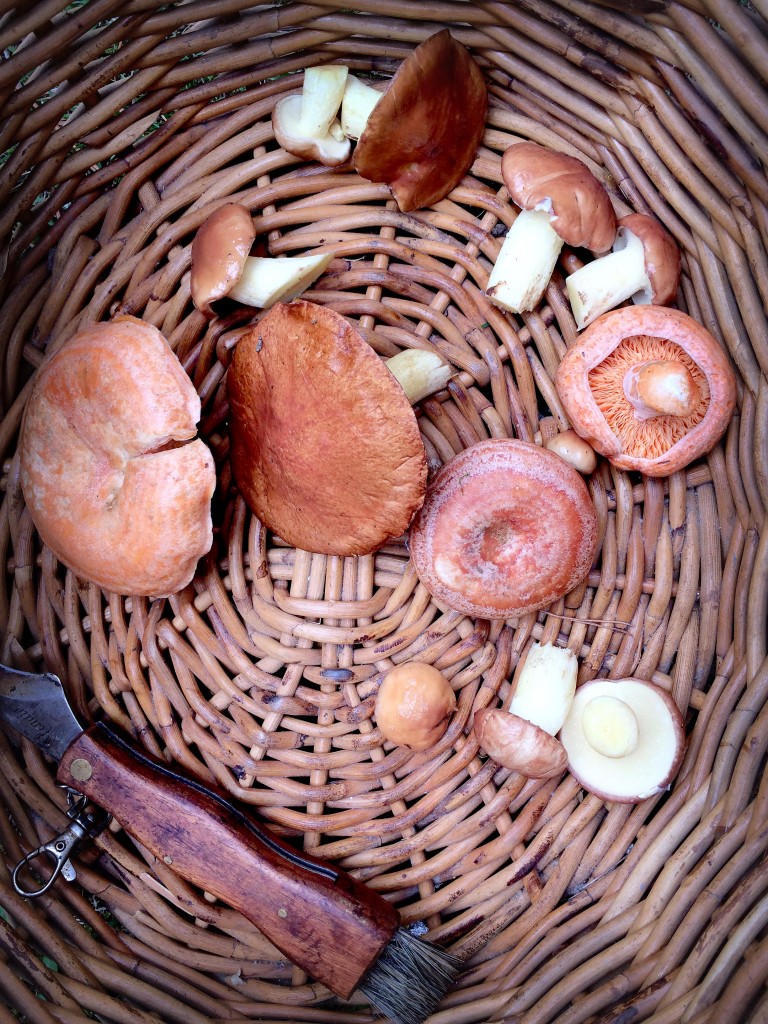 This is a high nutrient rich meal with just a little indulgent use of butter and a sweet hit from the vino cotto.
Enjoy the forage and savour the feast – Blondie  🙂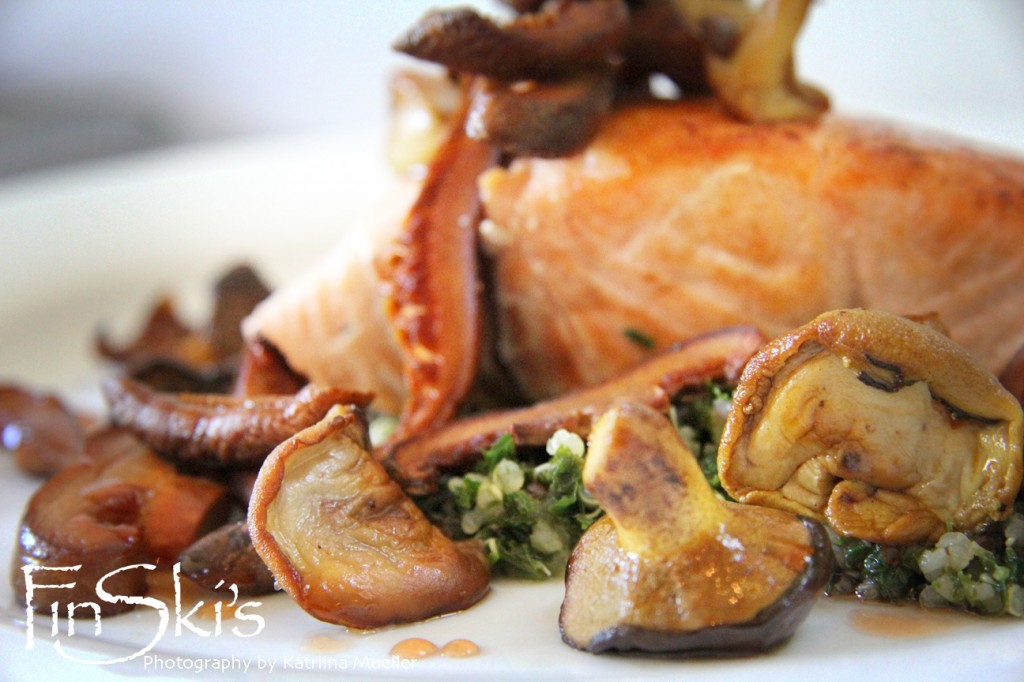 (Visited 14 times, 1 visits today)