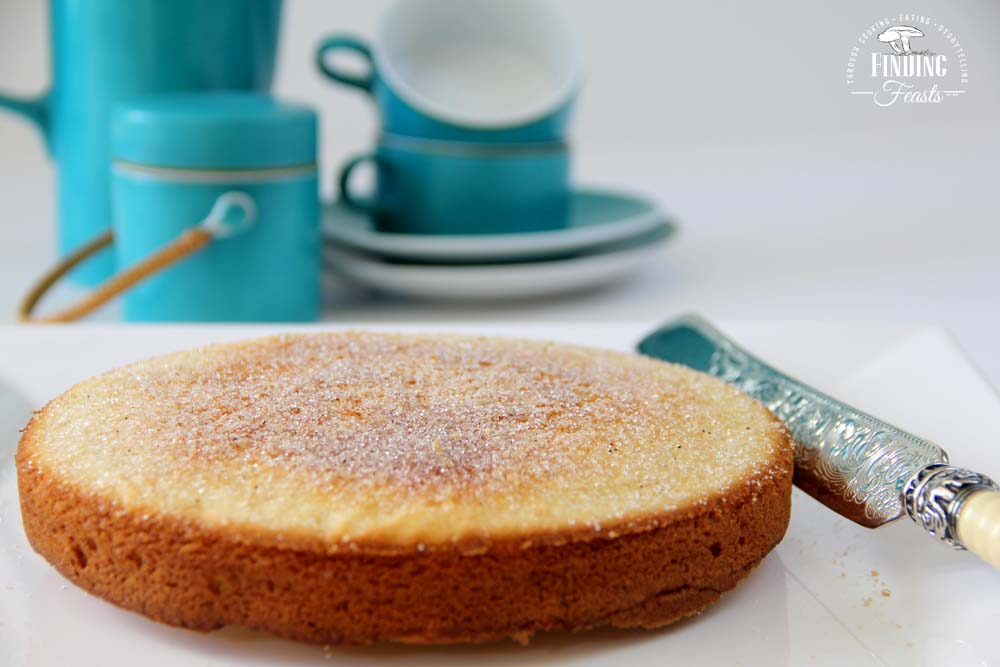 Vanilla Bean Sugar Tea Cake – This recipe takes me back to the days when I was young, operated on minimal sleep on the weekends and was able to religiously eat 3 sweet doughnuts for brekkie with coffee from doughnut king before starting work in the morning, all without adding a centimeter to my waist line!
Those days are long gone and whilst I don't indulge in doughnuts for brekkie I do occasionally get a craving for something very sweet. This vanilla bean sugar cake does the trick.
If you have a sweet tooth this recipe is super easy and best of all it does not ask for any out of the ordinary ingredients. You will note that I have used Heilala pure vanilla bean sugar. The sugar is made from vanilla beans that have been naturally dried in the sun, in the South Pacific, Vava'u Tonga. The dried beans are then mixed with organic sugar and a dash of Heilala vanilla extract is also added. If you can't find Heilala pure vanilla bean sugar normal vanilla sugar can will do the trick as well. Alternatively you could mix sugar with a little cinnamon for the topping.
The cake tastes great cold but I would highly recommend warming it up in the microwave oven for 15-20 seconds just before serving.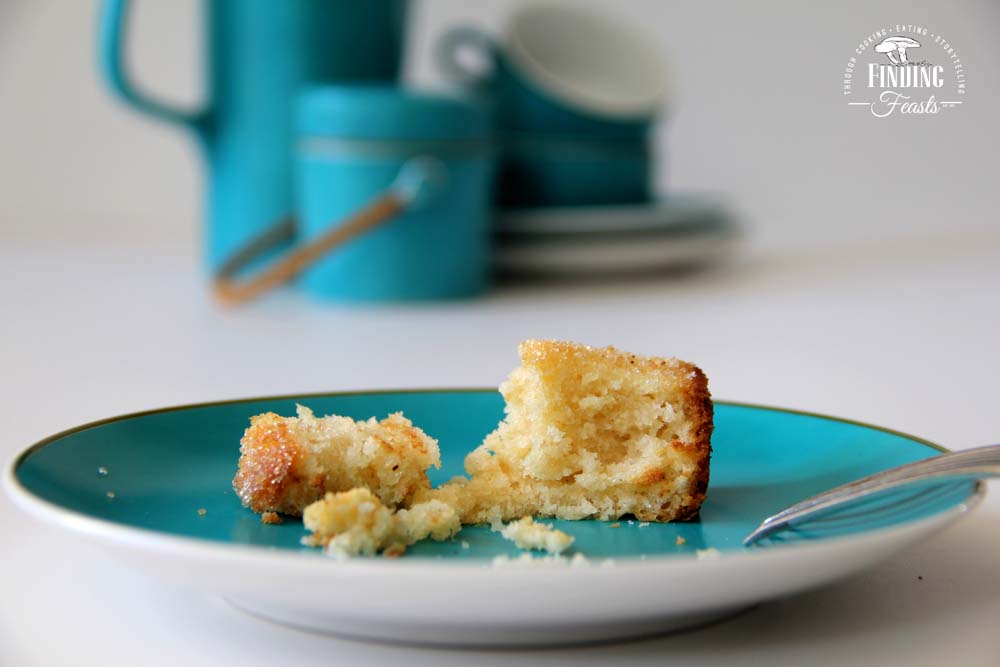 Enjoy, Bella
(Visited 22 times, 1 visits today)