Disneyland is supposedly at one of it's quietest times of the year when the NSW school holidays start in Australia, late September early October. This works particularly well for three reasons…
Those who have a very low tolerance to crowds can enjoy their time a little more.
You can take holiday's when there is a two week break anyway.
American school's have recently started again after their summer break so you will be going there during off peak, which means it will be a little cheaper for accommodation etc.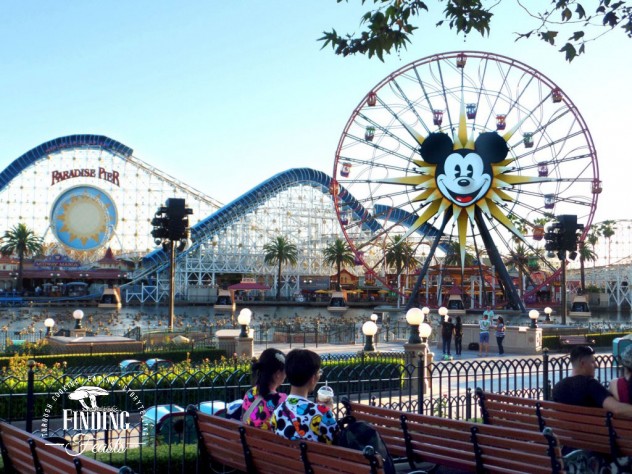 Ok, so just a quick breakdown of our Disneyland jaunt…
Who: Two families consisting of me, hubby Nick and son Seb (10yrs) plus long time family friend of ours Mel and her two kids Bailey (6yrs) and Bodie (11yrs)
Length of stay: 6 full days
Tickets: pre purchased 3 day non park hopper – $1300ish AUD (included two days for one tickets at Universal Studios)
Accommodation: Off site – Airbnb dream house in Anaheim (we all want to move there!)
Transportation: Hired a Chrysler people mover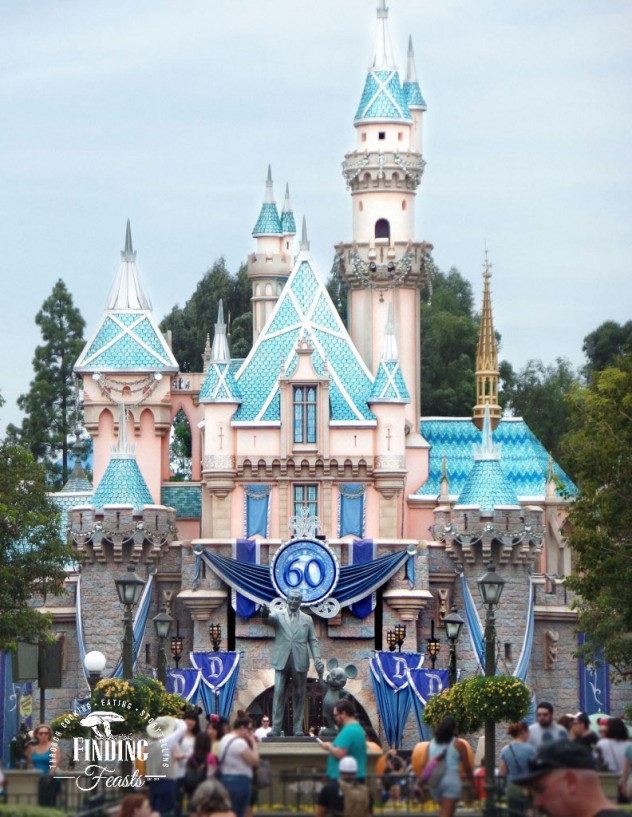 Alot of people say you should get there early so you are there for when the 'gates' open, but this will just end up being your first queue of the day (if you haven't already lined up to park your car) and you have a whole day of queues to look forward. My suggestion, and one that worked well for us is to get a good night's sleep, wake up casually with your natural body clock, make a big protein rich breakfast and then head out to Disneyland. You will get there around 11:30, there will be no queues to get into Disneyland or Disney Adventure Park (well, aside from the short, quick moving security check) and the parks are still relatively quite and easy to move around.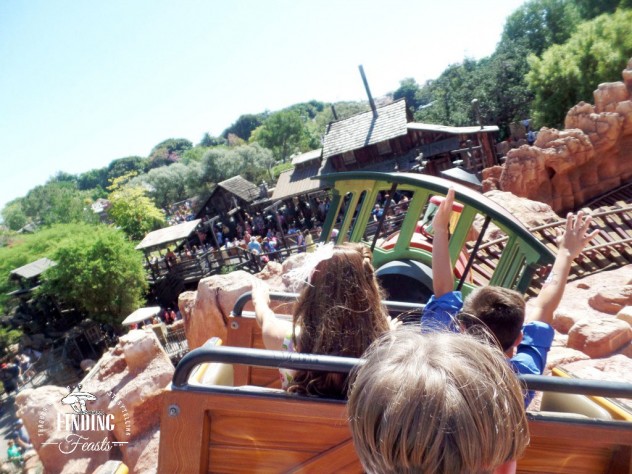 Our first day at Disneyland just happen to be on Dapper Day. Strolling from the carpark to Downtown Disney we all start noticing people dressed really well, and I mean really well. 1950's styling with both men and women in full classic attire, hair in pin curls and beautiful makeup with red lips and a slick of eyeliner. Our first day at Disneyland just happens to be on Dapper Day! We couldn't have planned it any better!! If we had known, Mel and I would most definitely had made an effort to dress to impress. So be warned, if you are planning a trip during spring or fall, check the Dapper Day dates so you can either avoid it or embrace it.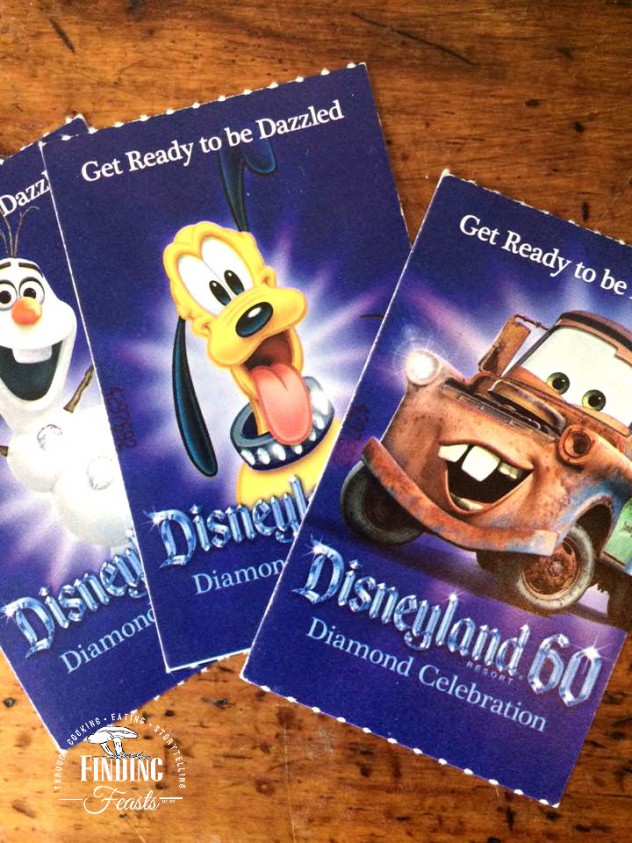 Dapper Day at Disneyland – there are two a year, one in spring and one in fall. Make the effort to go on one of these days. It really makes a day at Disneyland a true event. Dates for 2016 will be going up on their website shortly. Attendance reaches capacity on these days so on this particularly hot 38°c/100°f and steamy Friday, crowd-a-phobe hubby shone and handled it all with flying colours… eyes may have glazed over every now and then when he withdrew to his happy place in his head but he got through it surprisingly easily, and how could you not with such beautiful people everywhere.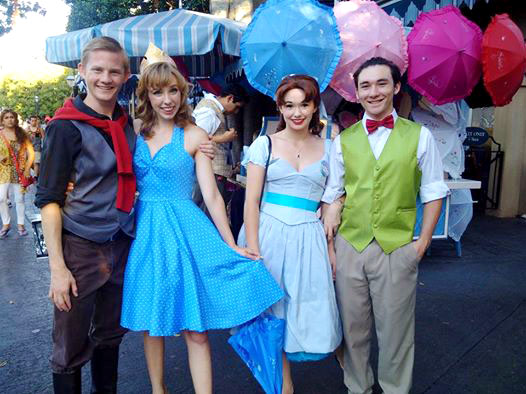 We did 3, 10 hour days at Disneyland California Parks and one day at Universal Studios. Disneyland was an amazing experience and for everyone who says that you will really enjoy it but don't quite believe them, you really will enjoy it. Hubby is testament to that. On paper it looks like a nightmare of queuing, melting in intense heat, pushing and being pushed by the hoards of people, but actually being in it, you adapt. Everyone is polite and understanding – old fashion hand clapping games are all the rage while waiting in line. I suppose it's because everyone is in it together so there's no point in complaining.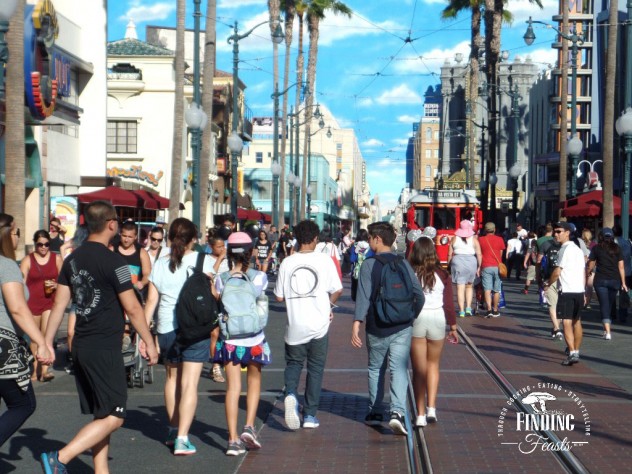 The long queues are made tolerable with the sense that you are moving along, by which I mean the lines are made into so many zigzags, up and down stairs, through different rooms and environments that there is a sense that your turn on the ride is only around the corner – when  in fact it's around the corner, zigzag through the underground chamber about 20 times, back upstairs and then repeat in the opposite direction. See, on paper it looks like an absolute nightmare, but it's really not bad. Disneyland has being doing this for decades, 6 to be exact, they know how to make your time in there more comfortable – maybe they should start designing airports!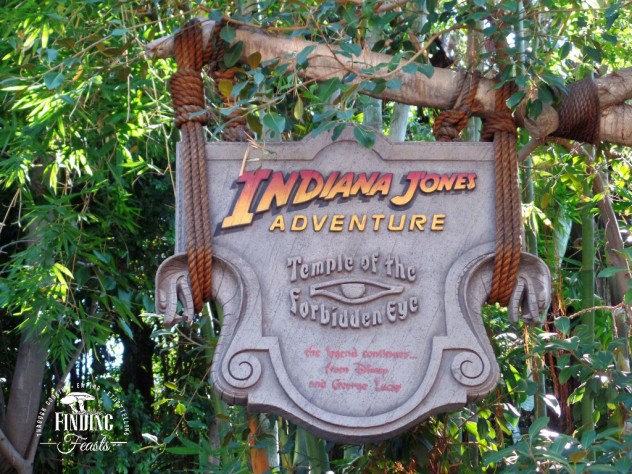 You do surprise yourself (and your partner) when you jump up and down with excitement when you see the wait time for your ride is only 35 minutes. 75 minutes was the longest wait we did, only because we had used up all our Fast Passes for the day and the last ride left to do was the Cars one, Radiator Springs Racers… highly recommend getting a Fast-Pass for it (and any of the big name rides) as the longer the wait the higher the expectation of the ride, and no ride will match a wait time like that! That day was a hot one also, tipping over 40°C/104°F.
If I was to do Disneyland again…
I would upgrade the last day ticket to a Park Hopper. This needs to be done in person at Disneyland at the ticket windows. It's great to spend each day entirely within one park but to have the option of doing all your favourite rides in both parks on the last day would have been perfect.
Would I choose to do more than three days at Disneyland California? Probably not. You do have the option of leaving the park and then coming back on the same day so getting a five day pass would work (do some rides then come back for nighttime) It would be a much more relaxed holiday, but I know that if I were to go home for a couple of hours it would be really hard to get motivated to go back into the mayhem. Plus, it really starts to get busy in the evening so getting a car park and getting back into the park would take so much longer.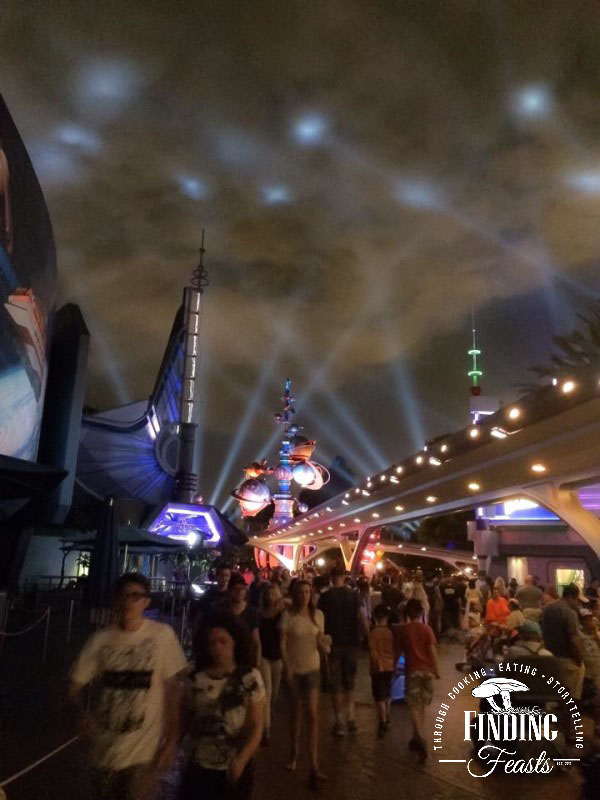 Once you're in there, there is so much waiting in queues, so much Fastpass juggling that the day really does get away from you. We did 3 ,10 hour days, it was exhausting, PLUS 1 day at Universal Studios… Nicko and I were hurting by the last day, literally bruised and battered from squeezing into tiny little metal cages and being thrown and jolted around so hard that we were both basically black and blue, the last day at Disneyland was quite painful! I was laughing in pain rather than screaming in fear on the last day.
So I say, go hard. Do the 3 days, because your body is definitely going to be unhappy with you after it.
Tips and other points of interest:
Firstly, over estimate the amount of water you will be drinking while at the parks in summer as water costs $4.30AUD minimum to $7.50AUD maximum per bottle. If the weather is mid to late 30's°c/100's°f or topping off at 40°c/104°f like it was one day, then you are going to go through bottles and bottles of it and will definitely eat into your budget. We did try to refill bottles but the water from the sparsely strewn bubblers was far too warm as were the taps in the bathrooms, and as I mentioned in another post, the water in LA is drinkable but it really doesn't taste good, and I can tolerate what most can't.
You are a slave to their water control once inside, which I feel is really not acceptable considering the cost for the exact same bottle of $4.30AUD water outside was .99¢US. Food and merchandise fine, but water should be easily and cheaply available to everyone.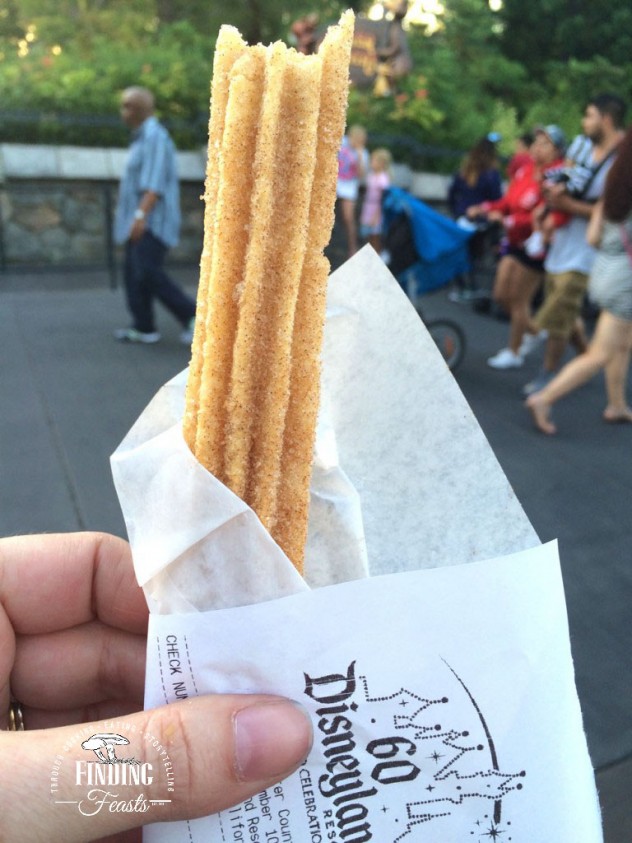 A couple of big points of difference between Disneyland and Universal Studios.
You can drink beer at Universal, literally walk around with a very large can of beer, wait in line with a beer, most probably throw up that can of beer…but you can drink if you want to. Also, the surprise photos taken when you are mid drop on a ride; you are able to take a photo of the photo at Disneyland (a surprisingly generous option) but this is not possible at Universal Studios, you will have to pay.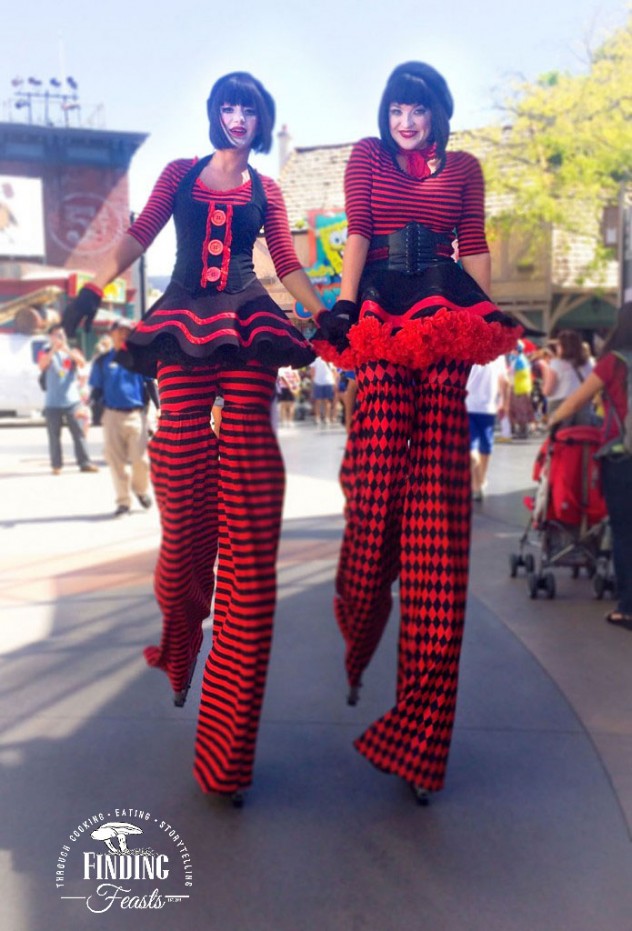 If you are going to Los Angeles at anytime from mid September to Halloween and planning on doing any of the parks then look into when they do their special Halloween parties as Universal Studios had a massive one on Saturday 19th of September, way earlier than you would expect… and looked like a whole heap of scary fun!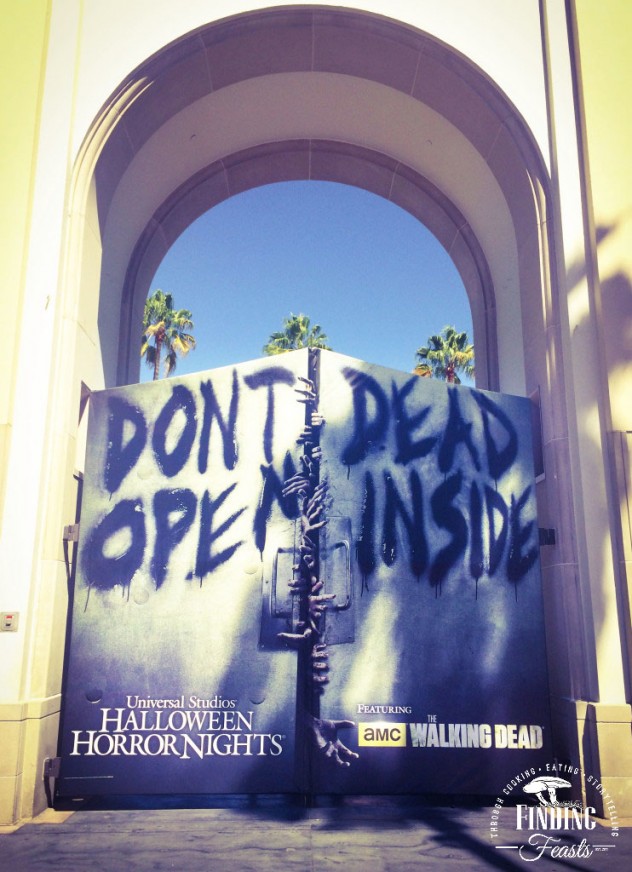 The cats of Disneyland.
I stumbled across this story while researching our trip but it wasn't till we were on the train that goes around the park that I started noticing cats strewn about the place. Then I remembered the story… It's a nice little side note to the wonders of Disneyland.
Disneyland app for wait times and a mobile map.
This worked sometimes and not others but still it was appreciated.
Mickey Mouse hidden designs
… are scattered all throughout Disneyland and Disney Adventure Park. This is a grate on the ground… I think it would be fun gathering pictures of all the ones you can find.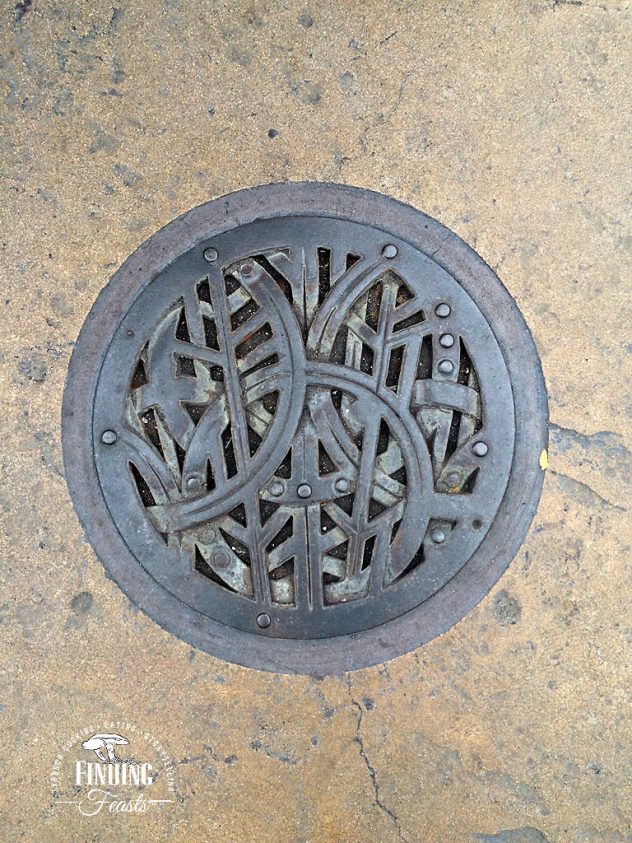 Fastpasses:
Everyone has their own theory of working Fastpasses and if you've never used them before it will take one day of running back and fourth before you fully understand them. But don't let that put you off as they are gold once you've grasped the concept.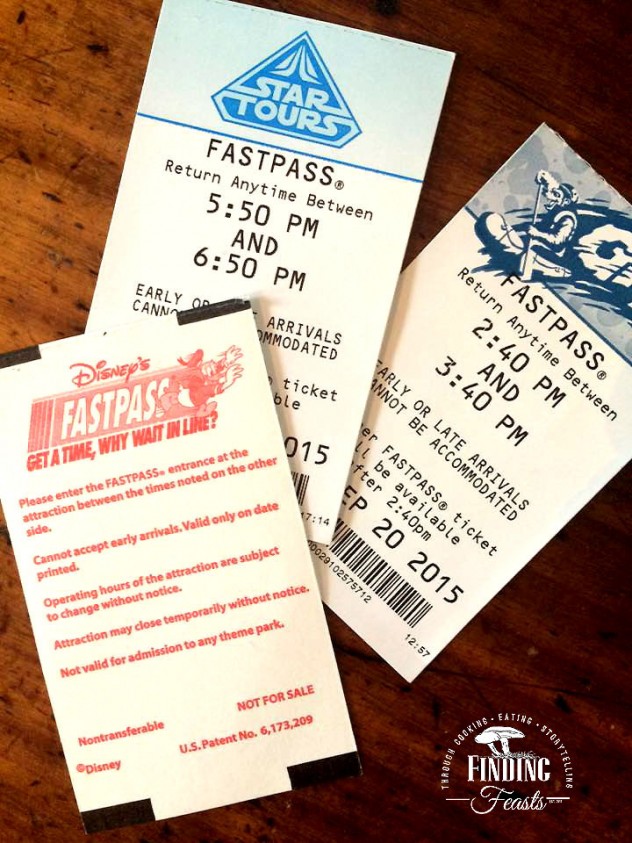 Basically, a Fastpass lets you get a pre assigned time to ride an attraction, great when the wait time is 40 minutes or more. Just rock up when your allotted time has arrived and you get to jump to the front of the queue.
Generally, you can only get one at a time, unless you are park hopping then you can hold a Fastpass to a ride in both parks.
Independant machines allow you to get a Fastpass to an attraction such as World Of Colour and still let you hold one to a ride. Its probably best to do your research on the Independant or Stand Alone machines before you go.
The time you can get another Fastpass is printed on your current Fastpass ticket.
Fastpasses do run out so get the 'big ticket' rides done as early as possible .
Not all Fastpass machines are located near the entrance to that particular ride – Radiator Springs Racers is next to It's Tough To Be A bug and the Star Tours Fastpass machines are located opposite at Buzz Lightyear's Astroblasters.
Double check the time your Fastpass has allotted next (it will be on the little screen on the front of the Fastpass machine) as you don't want to be stuck with a Fastpass that is a couple of hours away when the actual wait time is only 30 minutes or so. Use it wisely and for rides that always have long wait times.
Click here for more information and intricate strategies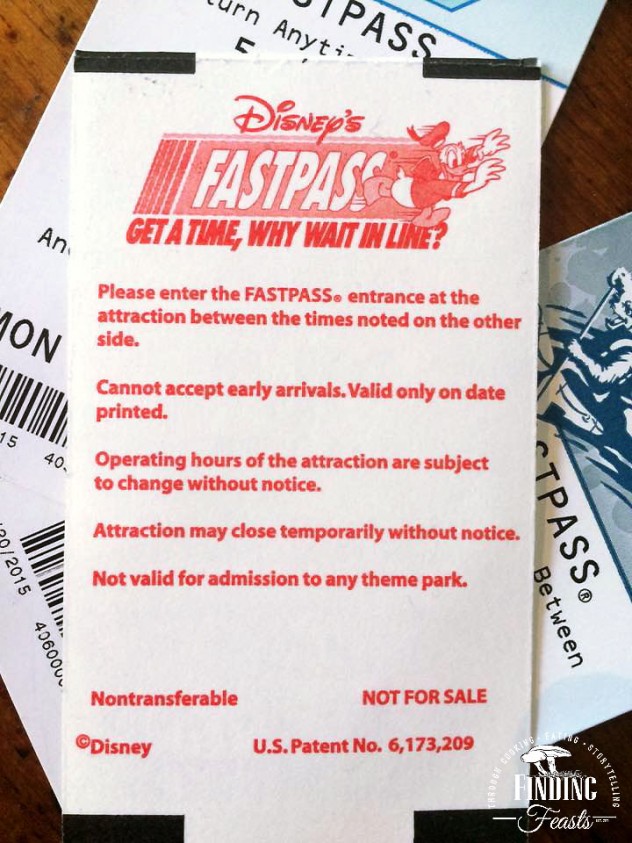 Budget
Parking at Disneyland when not staying at the resort is $18 usd $25ish aud
3 day non park hopper Disneyland tickets plus 2 days for 1 at Universal Studios $930 usd, $1300ish aud
Treats and drinks per day, per person $20 usd, $30ish aud (minimum on a hot day)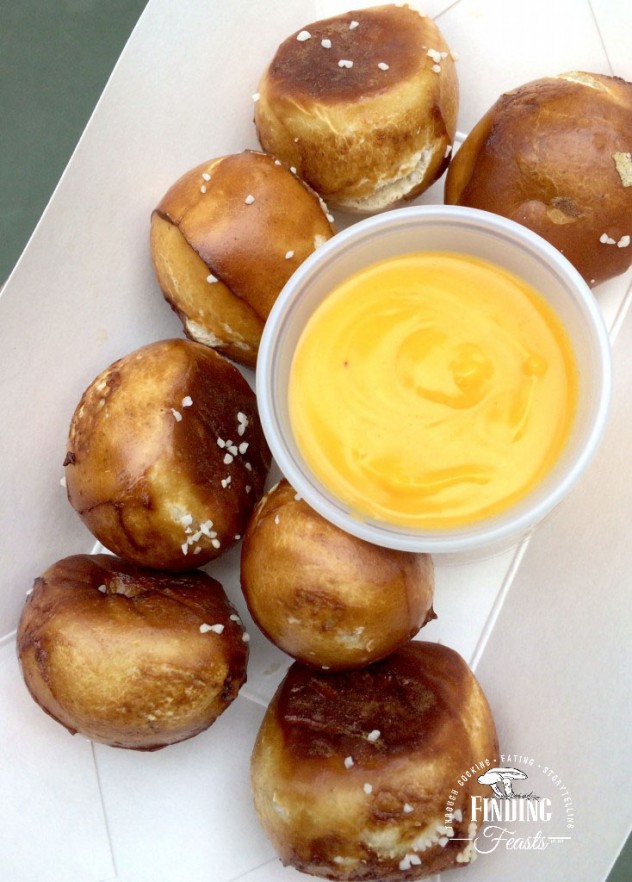 (Visited 256 times, 1 visits today)