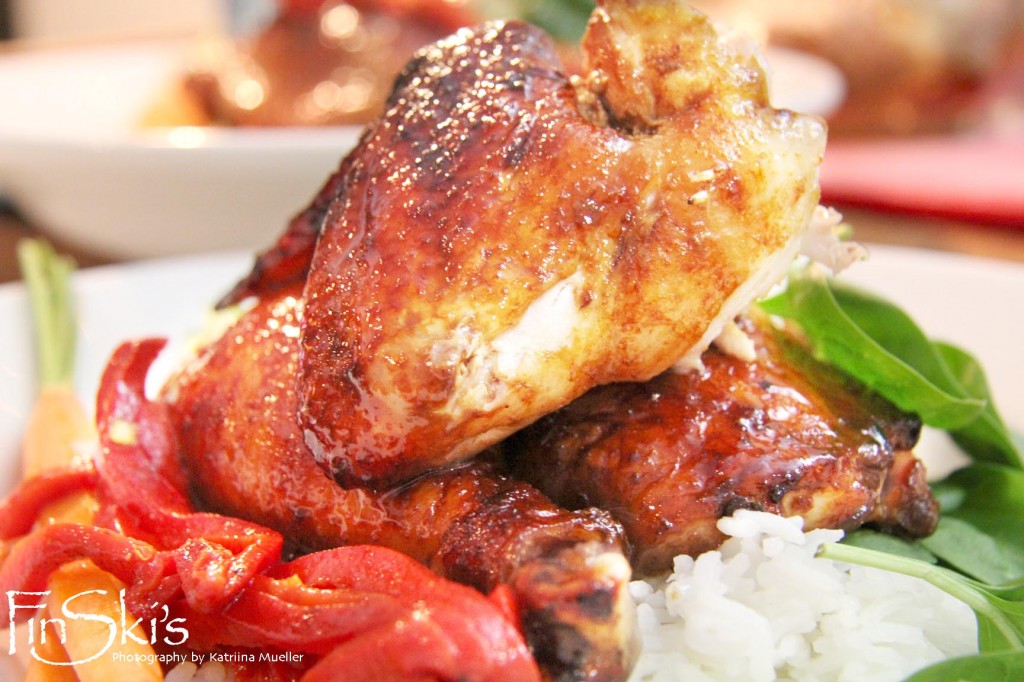 Teriyaki Mustard Chicken… My New Year's resolution for 2014 is to make at least one recipe from each cookbook or magazine that enters my house. It is a simple enough resolution you would think but I seriously have so many come through that I think this will make me more productive with them. This includes books borrowed from family and loaned from the library… anything that enters through my door!
My first two recipes are from Feast magazine No.28 and Ross Dobson's book, Fired Up. First up is Ross Dobson's chicken recipe of Teriyaki Mustard Chicken and I have to say that this will now be my go to recipe for preparing chicken, this marinade is truly heaven, no exaggeration! I will be now adding the rest of Ross Dobson's books to my cookbook library.
Fired Up is a book on 'no nonsense barbecuing' but each recipe can certainly be used on either a stove top or in an oven easily enough (I know there are lots of people who don't like straying from a recipe) Other changes were…
Chicken thighs – I used a whole chicken and butterflied it – It was all I had at the time and it was only butterflied because it was getting late.
Japanese soy sauce – I used half and half kecap manis and a light soy – again all I had at the time.
Ross has two restaurants in Penrith, Western Sydney… think I will need to get out there shortly.
Happy New Year!  Blondie
(Visited 55 times, 1 visits today)