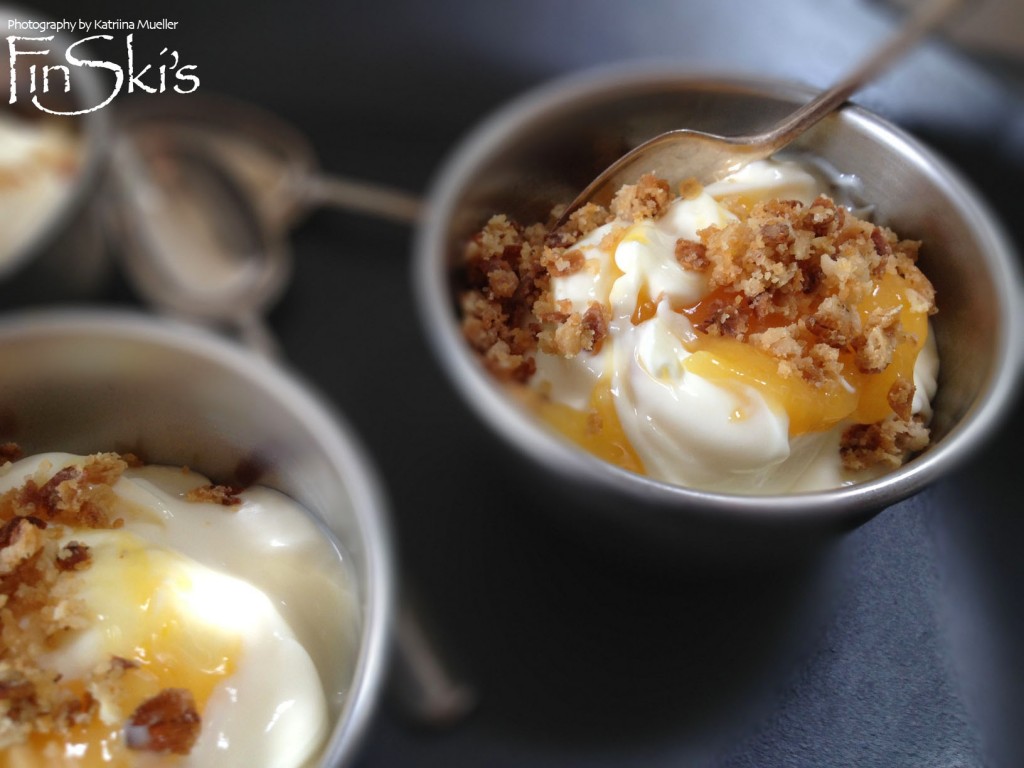 I love the little yoghurt cups you get at the markets with the cookie crumble and fruit puree that you mix in for a delicious dessert – I like to pretend that I'm eating healthy…
Here I have chosen to do my very own version, Sweetened Yoghurt Dessert with Lemon Curd and Oat Crumble and without being  too overtly proud of myself I have to say that this is more awesome than any else I have tried! You could use a natural greek yoghurt but I personally like to have this as a sweet treat so I choose the sweetened yoghurt, the lemon curd gives a lovely tang and then add the crumbs from the Barley and Oat Bars (that you have made previously) adds a nice textural element. In minutes you have yourself a gorgeous dessert or a little indulgence for breakfast.
Buy the yoghurt and lemon curd for convenience – I will be putting my recipe for both the lemon curd and a passionfruit curd shortly –  it's fast and oh so tasty!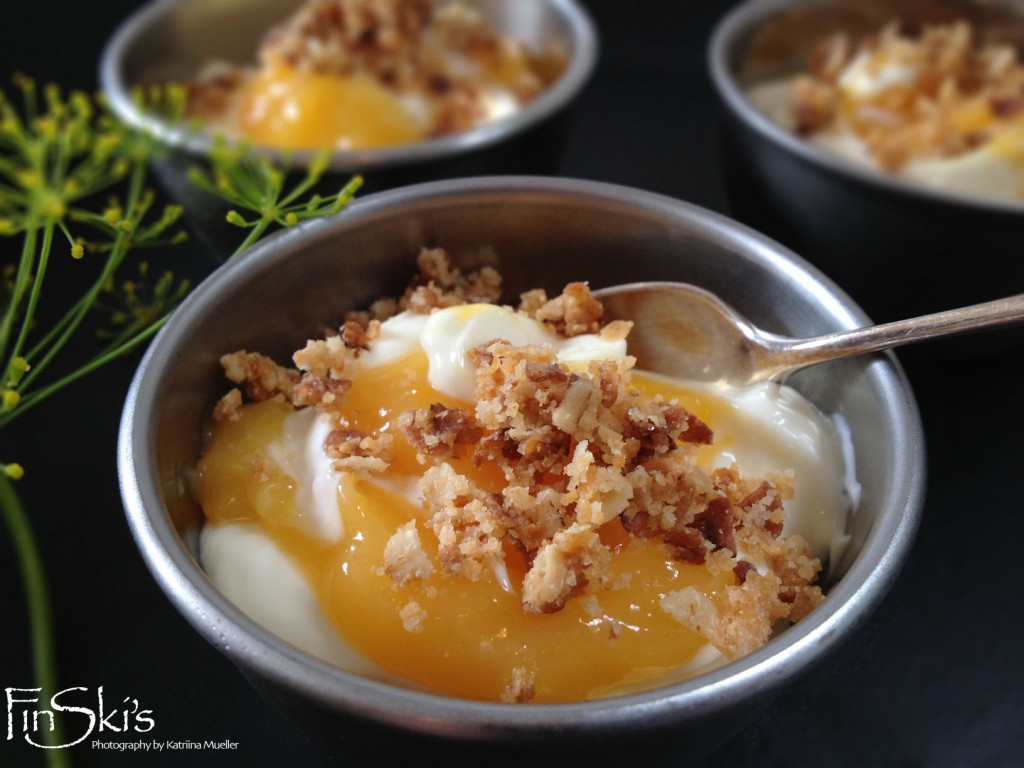 Creamy, sweet and tangy crunchiness…. Blondie  🙂
(Visited 21 times, 1 visits today)