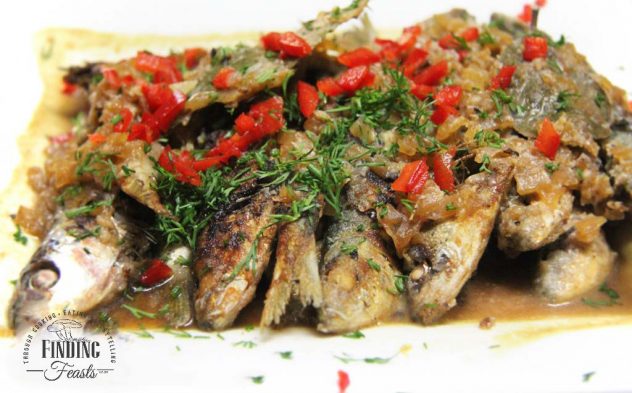 Sweet & Sour Sardines is a dish I served while we were all away over the Easter break for the Friday Fish BBQ.
Before we head off for the holidays, Bella and I go for a massive shop at the Sydney Fish Markets, truly, so much fun! Prawns, oysters (which I now know I have a severe reaction to, but that's another story) barramundi, sardines, whiting and morton bay bugs… a true feast.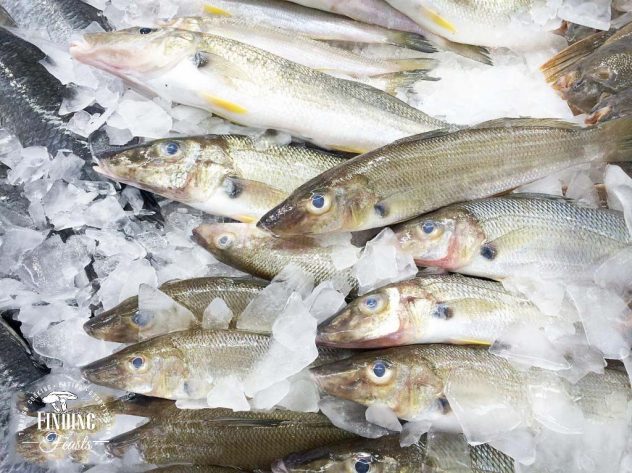 We all head to a beautiful property near Oberon, which is on the other side of the Blue Mountains. The kids have a ball with the zip line and the animals that are there, while Bella and I enjoy a week of cooking and mushroom foraging. The hubbies enjoy eating and golfing…so everyone is catered for.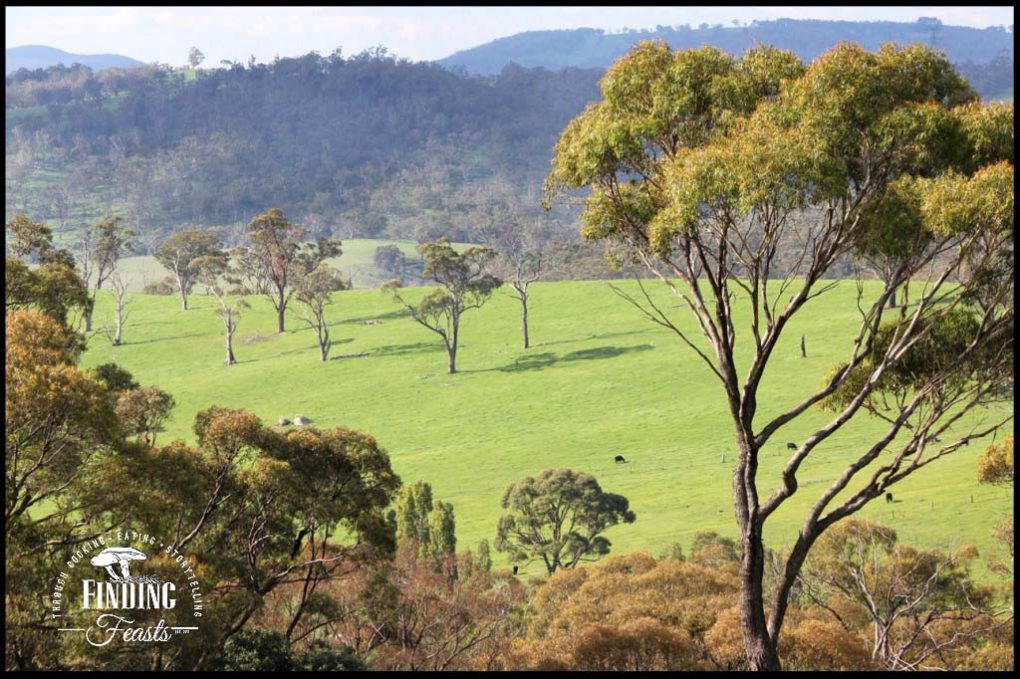 This is a dish inspired by Feast magazine April 2014, the Venetian recipe of Sarde in Saor. If I were in my own kitchen I would have had all the ingredients but since not, there were a few alterations to the original recipe. I used bay leaves instead of thyme. I didn't have raisins or white wine vinegar so used Dill Pickle juice and pickles to get the acidity and sweetness.
This recipe sings on the tongue, with each bite a delicious blend of sweet, sour and fishy saltiness.
Enjoy the bounty… Blondie xx
(Visited 13 times, 1 visits today)