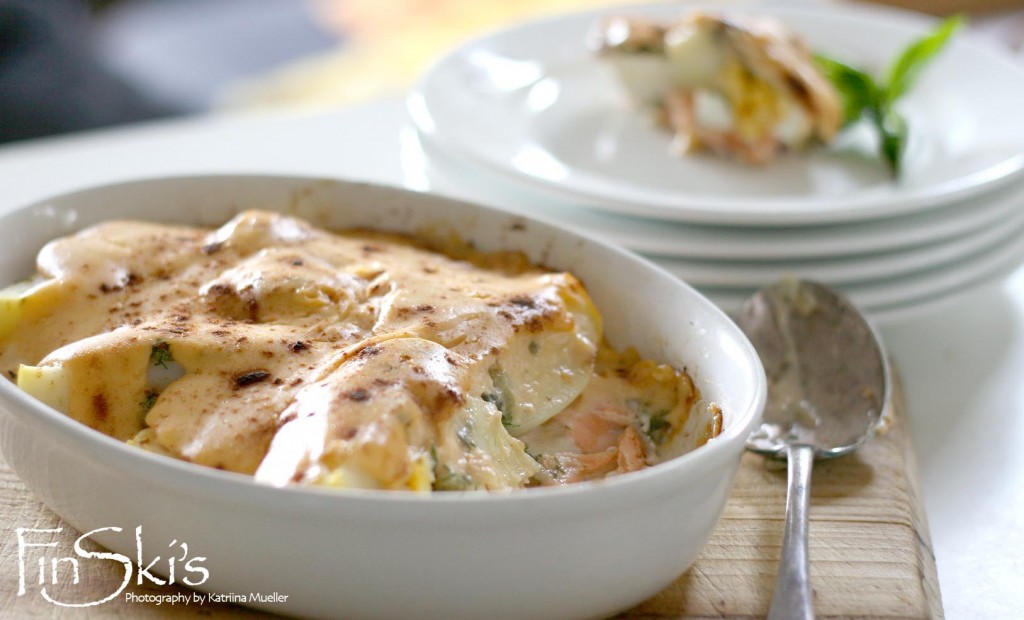 Smoked Salmon Gratin with a Dry Salsa Verde… This mouth-watering dish is adapted from Annabel Langbein's salmon and egg gratin. Originally made by one of Bella's family members and served for lunch one beautiful summers day while in New Zealand, it was then made by Bella for one of our dinners over Easter away this year and now it is made by me for you…
Like Chinese whispers the original dish has altered a little, Bella included the potato wedges on top and it works so well to help mop up all of the white sauce and to pad it out for a more filling meal. I have added a dry salsa verde (once you make it you will see why I call it a dry salsa verde), which adds another complimentary layer of flavour.
There is actually quite a bit of white sauce for this recipe and you don't need to use it all, but do make it to the recipe as it's so handy to have on hand. Freeze the leftover to make mac'n'cheese at a later date – simply reheat, add parmesan or tasty cheese and mix with cooked pasta.
Smoked Salmon Gratin with a Dry Salsa Verde is luxurious dish and is one of only a handful of meals that hubby goes back to for seconds.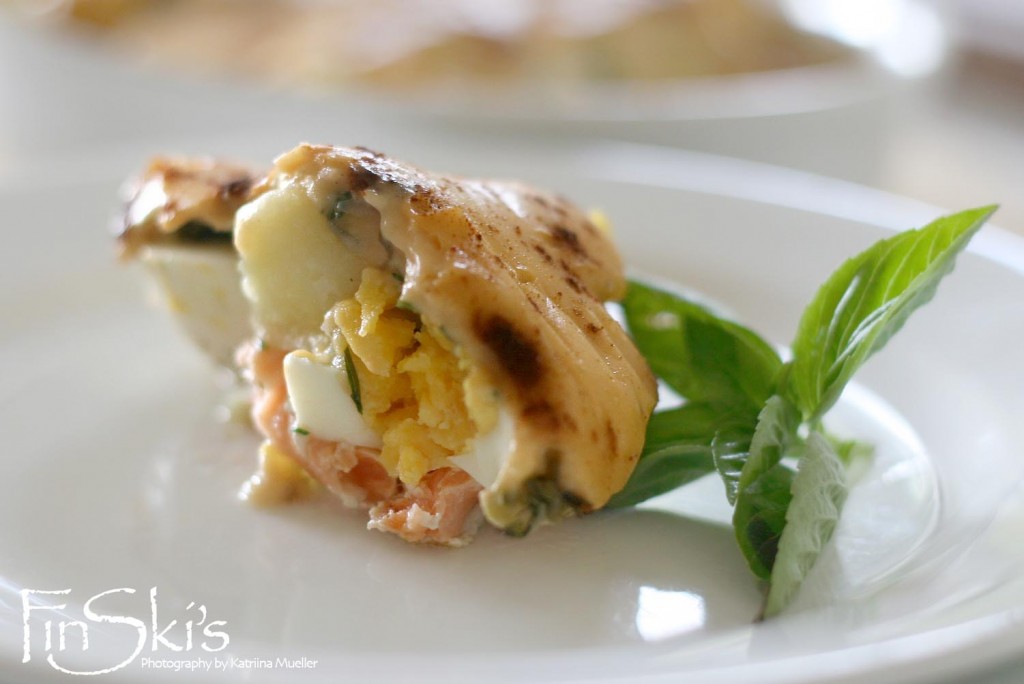 Truly scrumptious… Blondie
(Visited 112 times, 1 visits today)