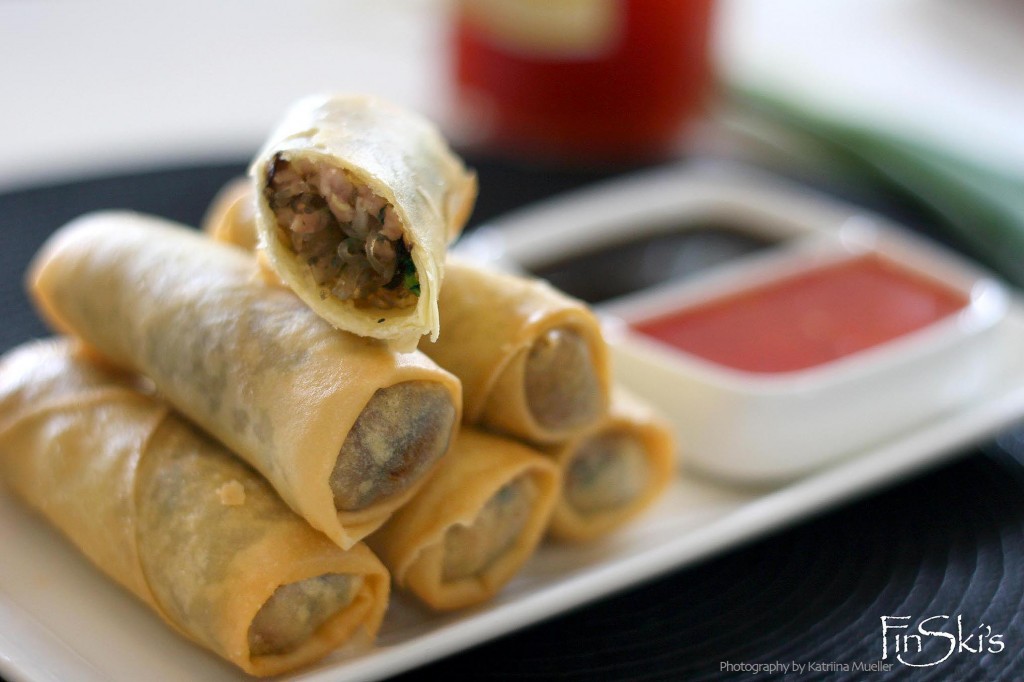 Shiitake and Pork Spring Rolls… One of my favourite recipe books at the moment is Thai Street Food by David Thompson. It's a massive book both in content and actual size, brimming with gorgeous Thai recipes and stunning photography.
I often go through stages of food styles and my latest one is Thai – although this one has been going on for a while – as soon as there is a warm day I find myself drawn back into the heady aroma of Asian cooking.
This is my first attempt at this one, well, it's my first attempt at spring rolls so I was quite surprised at how difficult it was to separate the spring roll sheets, but was equally surprised at just how stretchy they were. I was certain I was going to tear them to pieces trying to pull them apart, and I wasn't being at all gentle!
I got 8 large spring rolls from this recipe so when I do them again I will be at least tripling the ingredients just so I have leftovers to freeze. I like to have emergency rations for when family or friends drop around or to take with me when it's my family doing the drop-ins.
Happy folding!
Blondie
(Visited 158 times, 3 visits today)