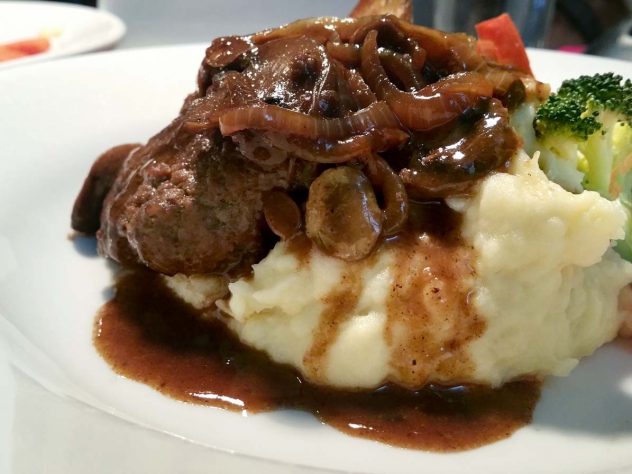 Salisbury Steak w/ Miso & Mushroom Onion Gravy – Winter nights have finally ascended on the east coast of Australia with a definite chill in the air once the sun goes down. So warming dinners with lots of sauce and a mashed potato to sop it up with are a must.
Having come across Salisbury Steak in my online travels (a very common T.V dinner in the US); this easy mid week meal with meat and gravy, finally had a chance to be made in my kitchen. After going though numerous recipes I finally nutted out what I wanted.
I have kept the patty recipe quite traditional but you could definitely use fresh onion and garlic in the mixture rather than the powdered form, just be sure to finely chop them so the steak holds together.
With the sauce I chose to make it rich and luxurious with the addition of miso paste, which adds so much depth to a dish that I'm sure you will be including it into alot more dishes after you try it in this recipe.
This American TV dinner classic will most definitely be put on our dinner rotation; it's comforting, incredibly tasty and most importantly, is amazing with mashed potato.
Happy cooking – Blondie
(Visited 117 times, 1 visits today)