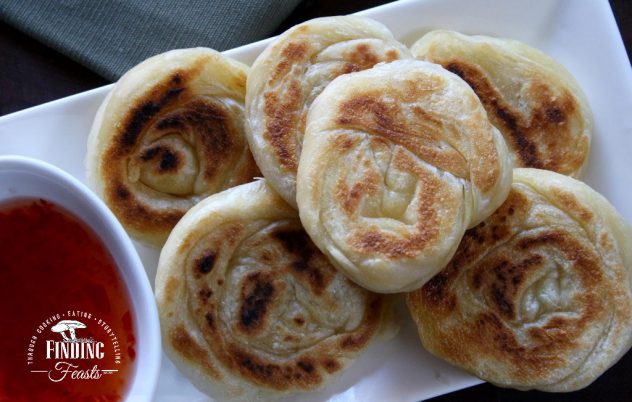 This is insanely good Roti Canai using my 'Best Ever Pizza Dough' recipe – That's right, pizza dough for roti!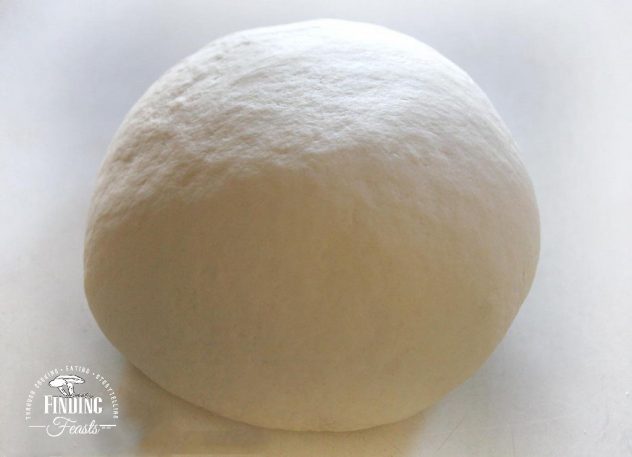 I knew this dough was good but I am truly surprised at how adaptable it really is. I generally have a portion of this dough in the fridge at any given moment – Seb loves a pizza, but it was only when I went to use it after it had been there for a few days that I realised just how supple it had become…
While the Finding Feasts gal's were taking a short break with the families in Kangaroo Valley, I chose to try my hand at roti. The dough was amazingly supple and had an incredible stretch but the end result wasn't too great. But I will never forget the feel and texture of that dough.
When I came across this similar texture in the pizza dough my first thought was the roti dough, which is why we are now here!
What makes this just so amazing is that you have a dough that has so many uses. You don't feel like you are making an effort for a dish that you will only make once or twice, you will be able to make it whenever you want knowing that some of it can go to making pizza bases or flat bread.
I made two styles of this, one is the circular one and the other is a rectangular one. The rectangular shaped one can also have a filling of your choice,
Roti is alot of fun to make and if you are so inclined you could use the proper technique of flipping – that will be my next challenge!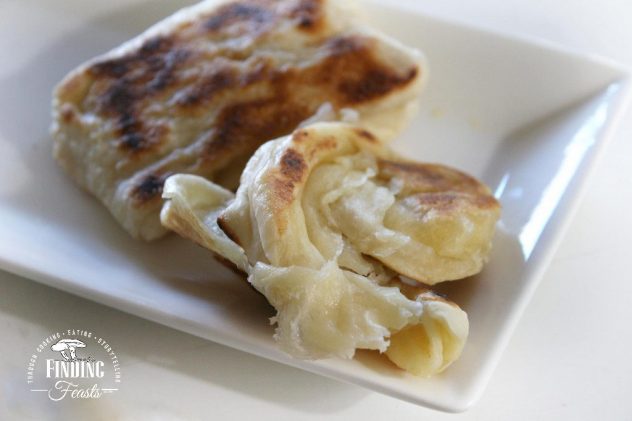 (Visited 172 times, 1 visits today)