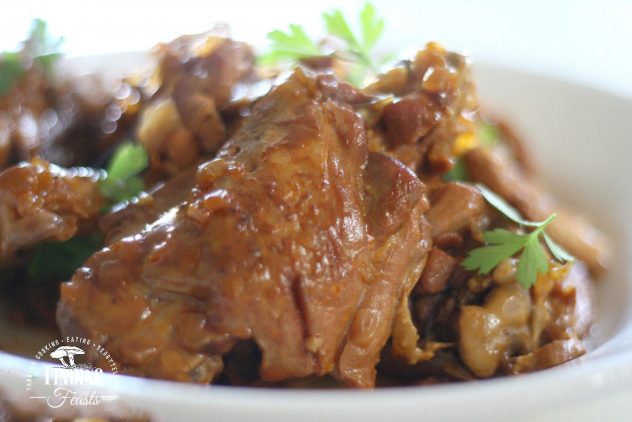 Rooster Ragu aka Pastitsada… I'm not sure how easy it is to get your hands on rooster in the city – I haven't seen it on my travels – but I was fortunate enough to receive one from my sister who got five live roosters yesterday. Four were prepared for the freezer and one went to a friend (but may well end up slow cooked after she gets woken up at dawn every morning when he gets to that age) I know this from personal experience after I saved a chick from the gas chambers at school, his name was Maxwell. We did try to do a light tight environment for him to sleep in till the family/neighbourhood woke up, but primal instinct was there, he just knew he had to start his wake up call at a particular time. Every day on the dot Maxwell would announce himself to the neighbourhood. Needless to say that the neighbours in our Lower North Shore suburb weren't too impressed, that and the fact he would escape to go down to the beach so I would have to spend my afternoons trying to chase down a rooster on the esplanade after school, which wasn't too much fun!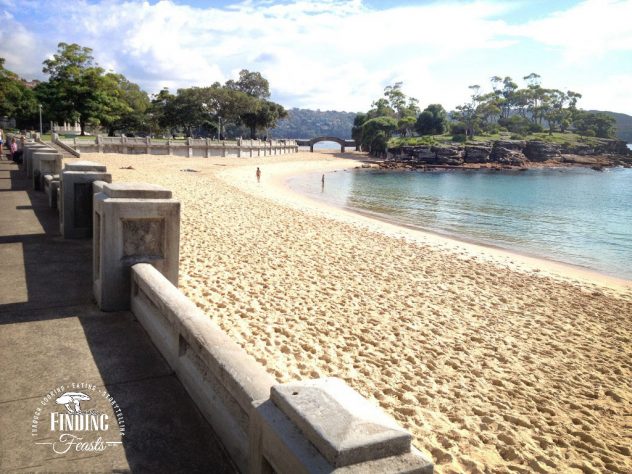 Anyway, a long story short, Maxwell went to a farm where I like to believe he lived out his natural life fulfilling his rooster duties.
This is my first rooster and was very excited to make an awesome meal of it, so I went with a traditional Greek dish from Corfu called Pastitsada, a type of Rooster Ragu.
When handling a rooster, the few differences from a chicken are that the fat is an amazing dark yellow, the legs are longer and the wings and chest are different to a chicken. The chest meat is much smaller and it was harder to cut into the pieces necessary, but maybe that's because I wasn't too sure of the breakdown of it? The flavour is chicken but enhance and the meat is leaner, which is why you need to do the slow and low cook.
I hope you get a chance to try one but if that's just not going to happen, try and get a free range, organic chook so you get a more flavourful meat.
Happy plucking !  Blondie  🙂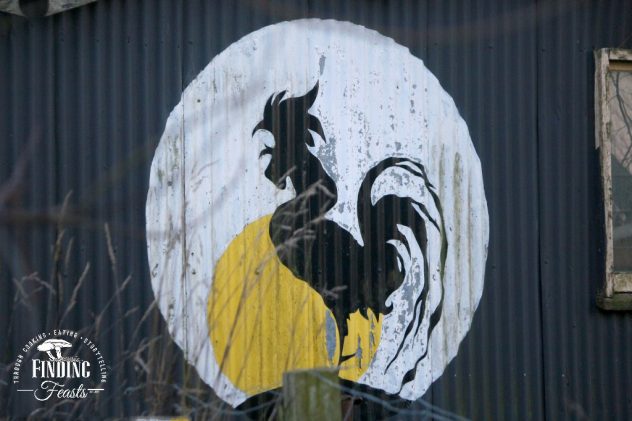 (Visited 45 times, 1 visits today)