Ridiculously Rich Dark Chocolate Sorbet, the title is no joke, It truly is ridiculously rich!
If I were to choose my favourite flavour combination for dessert it would have to be strawberries and chocolate… strawberries dipped in chocolate, strawberry filled chocolates etc. Actually, no, Chocolate and mint would be my favourite, wait, no… coffee and lemon. Damn! I've got alot of sorbets to make 🙂
Anyway, this is a great start to my sorbet odyssey as they are very simple to prepare and great to have on hand. You could make this a little more adult by adding your favourite liquor – there is already vodka in it to stop it from setting rock hard but also add cointreau for a choc orange flavoured sorbet or add a hazelnut liquor.
Divide the pre frozen sorbet into small batches and you could make an endless flavour combinations to tease your friends with… the flavour combinations are truly endless.
Bowl licking good!   Blondie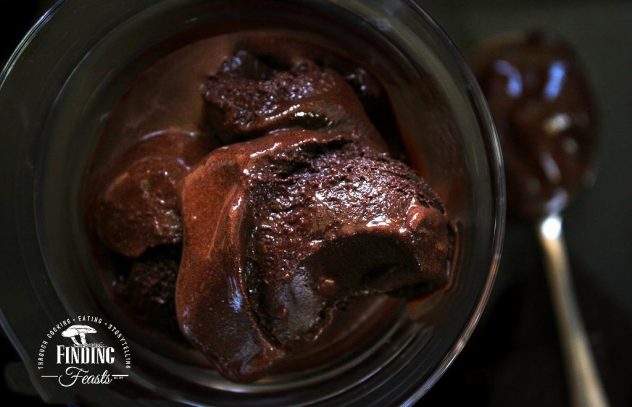 (Visited 12 times, 1 visits today)