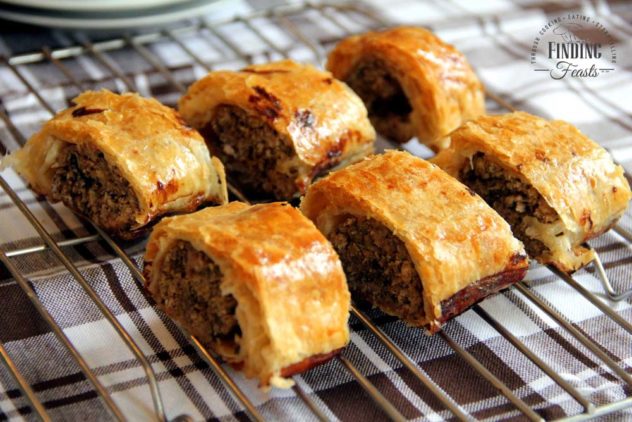 Note 
You can add as much or as little of the veggie puree as you want to. I freeze any left over puree mixture for next time. The puree will act as a binding agent so there is no need to add eggs. Adding the  bread crumbs will stop the pastry from going soggy when it is in the oven.
Ingredients
200 g minced beef
200 g minced pork
2-3 pastry sheets
1/2 a small butternut pumpkin
hand full of dried Slippery Jack mushrooms – approx 50 g (use porcini as a substitute)
4-5 small button mushrooms
1 leek finely chopped
2-3 thyme sprigs (you can use any fresh herbs you like)
1/3 cup home made bread crumbs (approx)
salt and pepper
olive oil
egg wash
Step 1
Cut the pumpkin into medium sized pieces, about 3 cm by 3 cm. Steam the pumpkin until soft. You can also use other vegetables such as carrots or sweet potato. Anything that can be steamed and processed.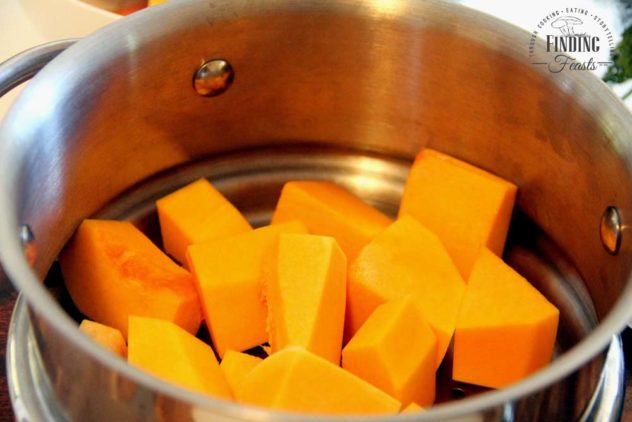 Once the pumpkin has been steamed I process it through a sieve and let it cool completely. For this recipe I used about 1/2 a cup of the pumpkin puree.
Step 2
Whilst the pumpkin is steaming I prepare my delicious Slippery Jack mushrooms by soaking them in boiling water for approximately 1 hour. At the end of the hour strain the mushrooms through a sieve. I reserve the mushroom liquid for stock – makes an awesome mushroom risotto!
Process both the slippery and button mushrooms  in a mini food processor until they make a very fine paste.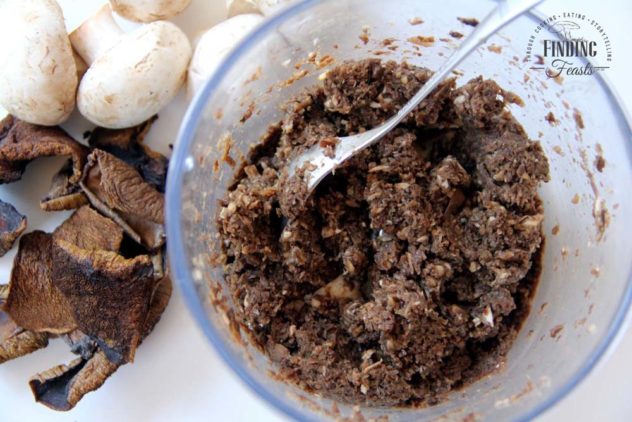 Step 3
To a hot pan add some olive oil, about 1 Tbs. Add the leek and cook down until the leek becomes translucent, about 5 minutes. Add the mushroom paste and thyme springs. Cook for a further 5 minutes. You want to hear the mixture sizzling however be careful not to burn it. Season generously with salt and pepper. Remove the thyme spring stalks and let the mixture cool down.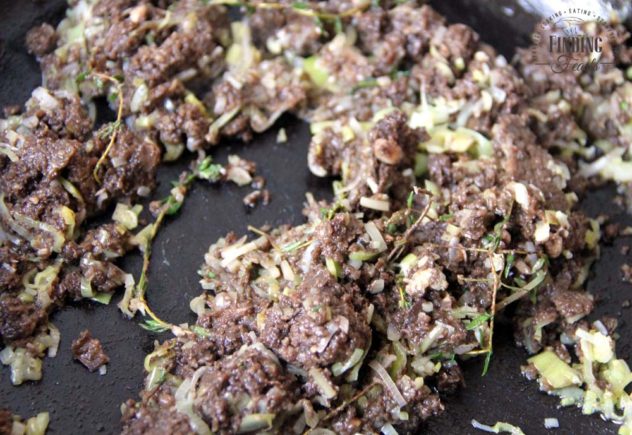 Step 4
Combine pumpkin puree, bread crumbs, mushroom mixture and mince in a bowl.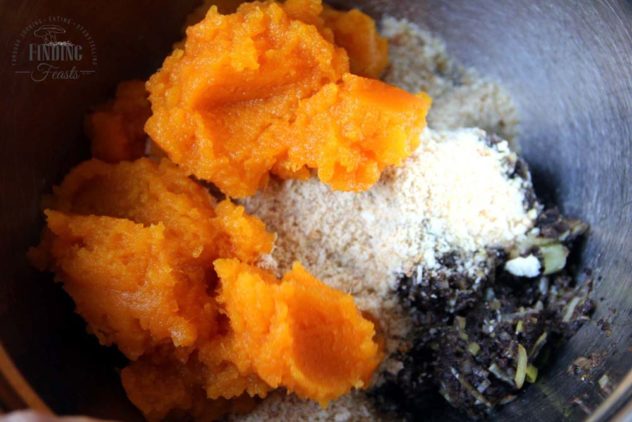 Form the mixture into a sausage roll type shape like so, place it on the pastry sheet and roll the pastry up to form your sausage roll. This shot is not the most appealing, however they do taste awesome!!!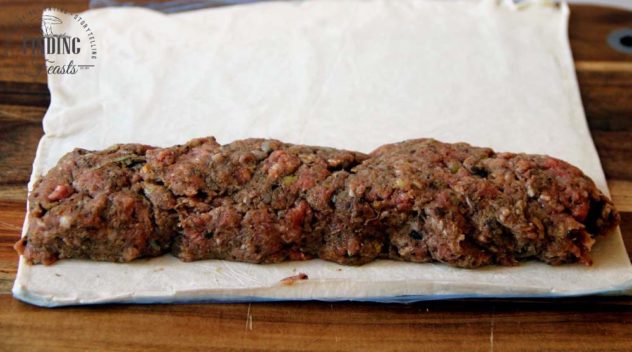 Brush the top of the pastry with an egg and milk wash.
Bake the sausage rolls in a pre-heated oven at 180°C for approx 40 minutes, depending on your oven.
Enjoy with your favourite sauce.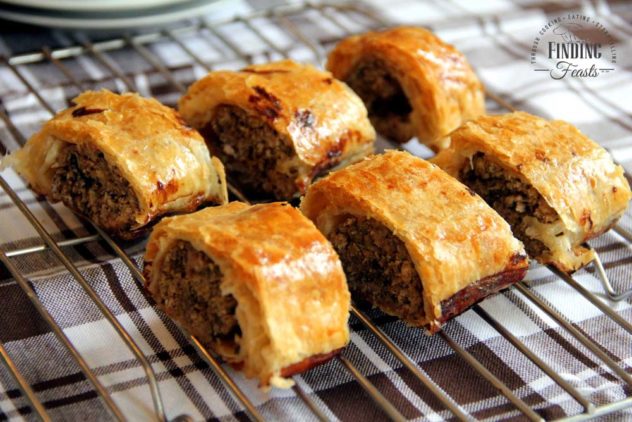 Bella
(Visited 43 times, 2 visits today)