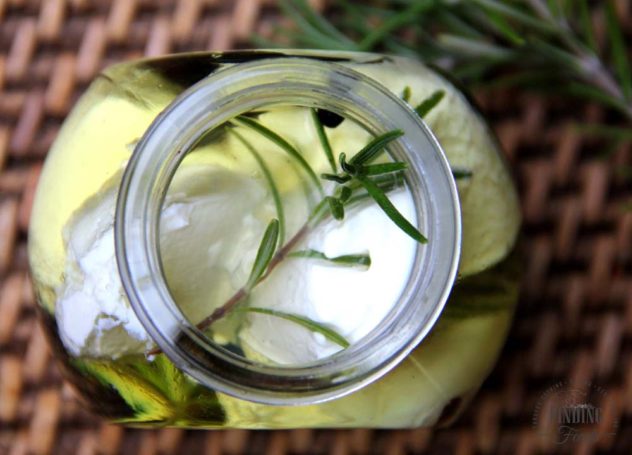 Ingredients
1000 g natural organic yogurt
light olive oil
fresh rosemary sprigs
mustard seeds
peppercorns
muslin fabric, sieve, pot or bowl to catch the juice + a long wooden spoon
Step 1
Line your sieve with muslin fabric, you want the muslin fabric large enough so that when you empty your yogurt, you can gather the ends to make tight ball.
Empty the yogurt into the sieve.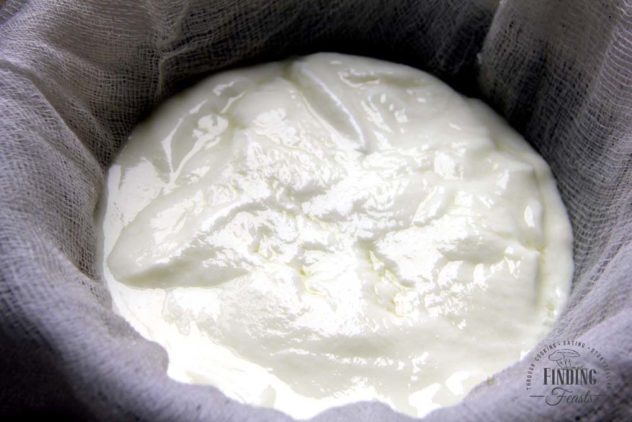 Step 2

Bring the ends of the muslin wrap together to form a tight ball. Tie off with kitchen string and hang over a bowl or cooking pot so that the juices from the yoghurt can strain off. Ensure that the ball is not touching the bottom.

My brilliant way of doing this was to suspend the ball of yoghurt in the cooking pot by using one of my long wooden spoons sheer genius I say!

Leave the yoghurt to strain for 2-3 days.

You can leave it in the fridge for a milder taste or leave it in a cool place for a more tangy tasting cheese.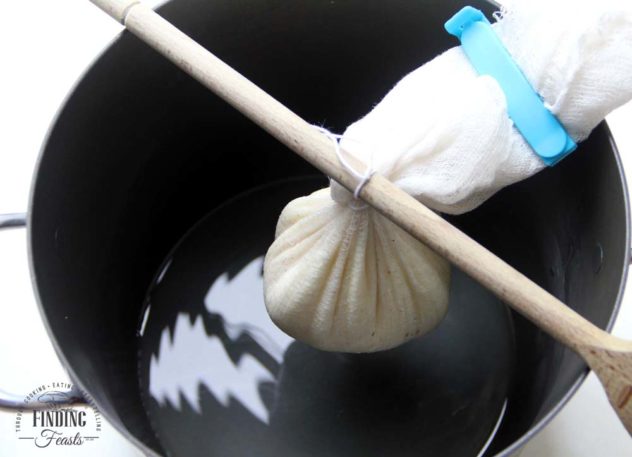 Step 3
I hung my yogurt for three days in the fridge. It reduced by half! At the end of the three days was looking at a beautiful ball of soft, gooey white cheese!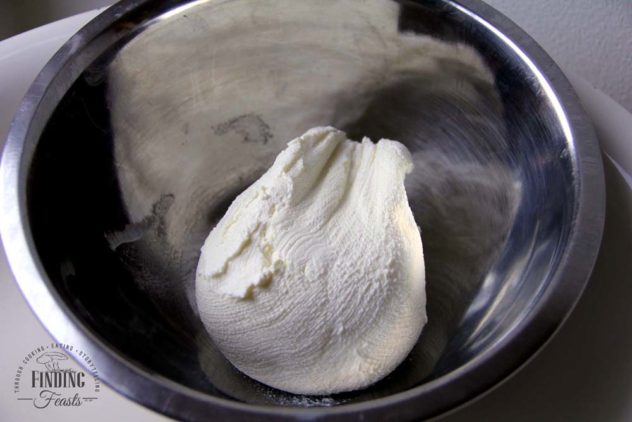 (Visited 36 times, 2 visits today)