I have been meaning to make a dessert inspired by this true Australian icon for quite a while now but when I had both the Gaytime ice creams and Maltesers in my kitchen at the same time, then my all time Australia Day dessert just magically flowed from my fingers.
For those of you unaware of this delicious ice cream treat, it consists of a vanilla and caramel flavoured ice cream, dipped in a thin layer of chocolate and then covered in a honeycomb crumble. The only way to eat it is to let it 'rest' for about 5 minutes (obviously the time will alter depending on how hot it is that day) this lets the honeycomb crumble soften slightly making each mouthful a taste and textural sensation!
Ingredients
6-8 Golden Gaytime ice creams
Handful of Maltesers – just eat what's leftover!
Method
Line a rounded loaf tin with cling film, making sure to leave extra on the sides so you can roll up the ice cream once you have finished the construction.
Remove one ice cream and with a knife slice down one side the length of the stick and then repeat on the other side – you will be left with 2 halves.
Place in the tin with the biscuit outside laying face down.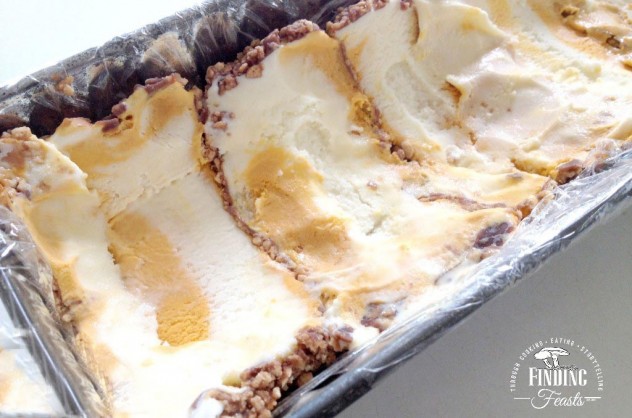 Repeat till you have fully lined the loaf tin, making sure to close the ends off as well and fill in any spaces with more of the ice cream.
Drop in the Maltesers.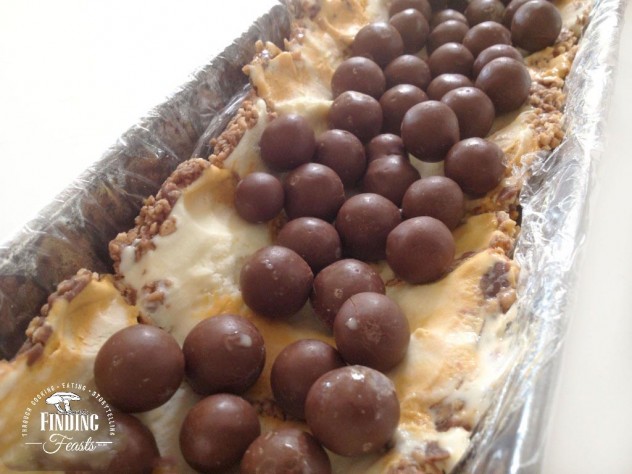 Top with more of the sliced ice creams and gently press down.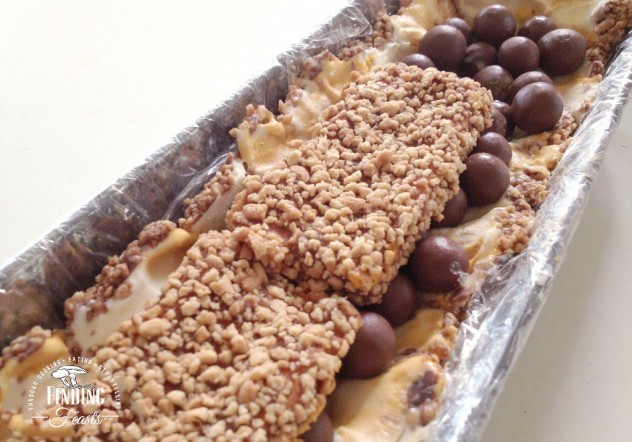 Fill in any gaps again with more ice cream.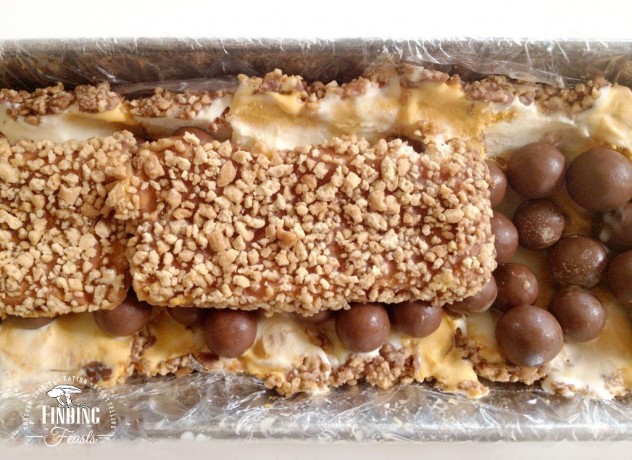 Carefully pull up one side and use the cling film to push the side onto the base to close off the open seam
Do the other side and then place in the freezer till required.
When you are ready to serve, flip the ice cream log out onto a long plate so the curved side is up, remove the cling film and slice up…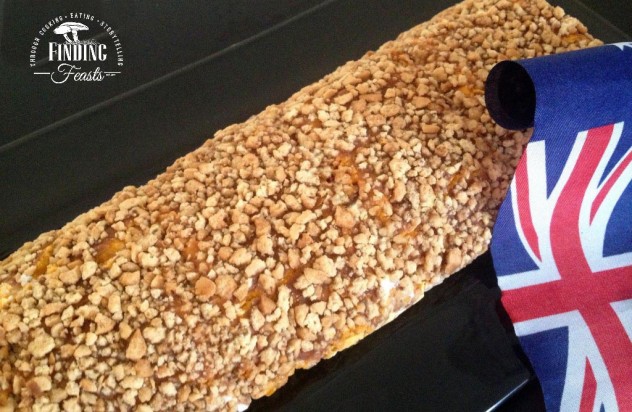 Each bite is a perfect piece of Australiana!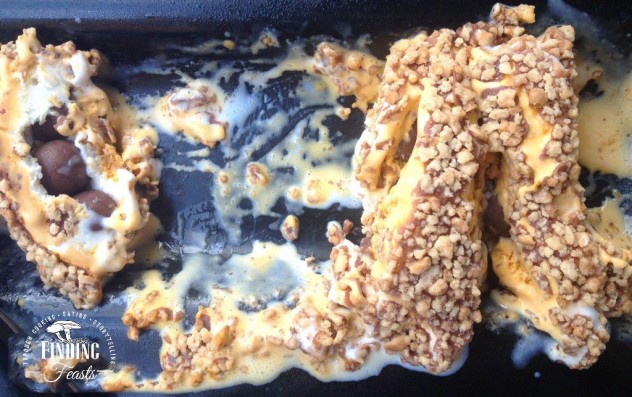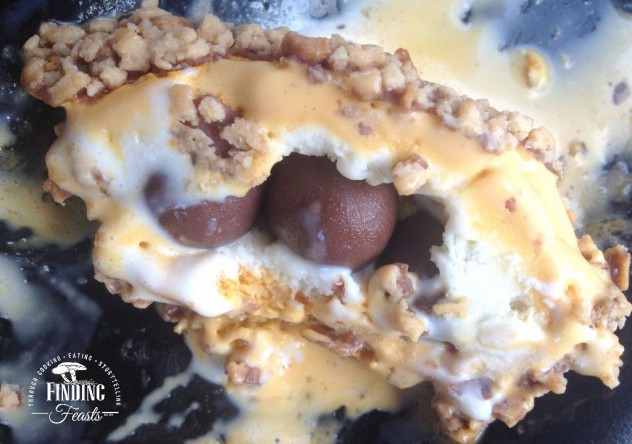 Caramel, chocolatey goodness  🙂

Gaytime Ice Cream Dessert w/ Malteser Centre
An Australia Day dessert that uses two iconic Australian sweet treats, that everyone will love!
Ingredients
6-8 Golden Gaytime ice creams
Handful of Maltesers – just eat what's leftover!
Instructions
Line a rounded loaf tin with cling film, making sure to leave extra on the sides so you can roll up the ice cream once you have finished the construction.
Remove one ice cream and with a knife slice down one side the length of the stick and then repeat on the other side – you will be left with 2 halves.
Place in the tin with the biscuit outside laying face down.
Repeat till you have fully lined the loaf tin, making sure to close the ends off as well and fill in any spaces with more of the ice cream.
Drop in the Maltesers.
Top with more of the sliced ice creams and gently press down.
Fill in any gaps again with more ice cream.
Carefully pull up one side and use the cling film to push the side onto the base to close off the open seam
Do the other side and then place in the freezer till required.
When you are ready to serve flip the ice cream log out onto a long plate so the curved side is up, remove the cling film and slice up…
(Visited 1,260 times, 1 visits today)