Is there really anything better than warm, soft cinnamon rolls?
How do you eat them? Do you pull them apart revealing the lightly textured sweet bread, gently scented with cardamom. Then slowly unravel the curl to unveil the sweet, cinnamon sugar centre. Or do you bite straight into it getting a perfect mouthful of both soft bread with crusty sugar and a firm crust?
The benefit of making cinnamon buns in a slow cooker is that they stay so soft and although you don't get a brown top you do get a beautifully browned base and sides.
Make these over the weekend so everyone can enjoy the warming spice and bread aromas that will waft through the house as they cook.
INGREDIENTS
Dough:
1 Tbs dry yeast
3.5 cups or 420g plain flour
1 tsp salt
2 tsp ground cardamom
1 tbs white sugar
320 ml milk, room temperature
Filling:
70g unsalted butter, room temperature
1 tbs ground cinnamon
1/4 cup brown sugar
1/4 cup white sugar
Frosting:
2 tbs unsalted butter, room temperature
60g cream cheese
2-3 tbs milk
1 tsp vanilla
3 cups icing sugar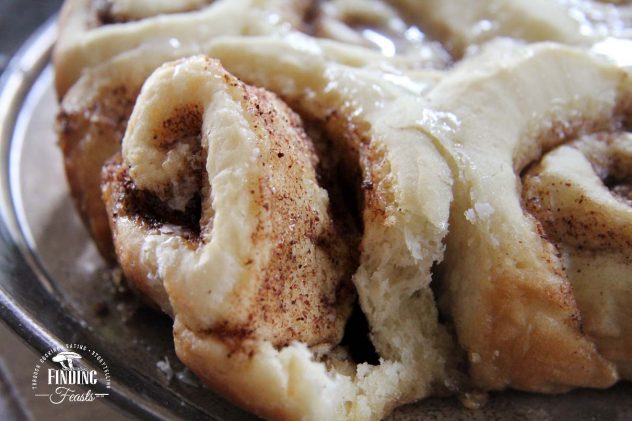 Method
Place the yeast, sugar and warm milk in a large bowl and stir together. Wait for 10 minutes to see if the yeast is active (you will see bubbles) then add the flour, salt and cardamom. Mix all together and knead for 10 minutes or till it's nice and smooth.
Leave to rest, covered in a tea towel, in a warm area. This will make it relax after it's kneading and will make it easier for you to roll out.
Mix up the ingredients of the filling and set aside.
Roll out the dough on a floured bench into a long rectangle.
Place the cinnamon filling over the surface of the dough and then roll up, sealing the seam.
Cut the dough into 12 even sections and place in a greaseproof paper lined slow cooker.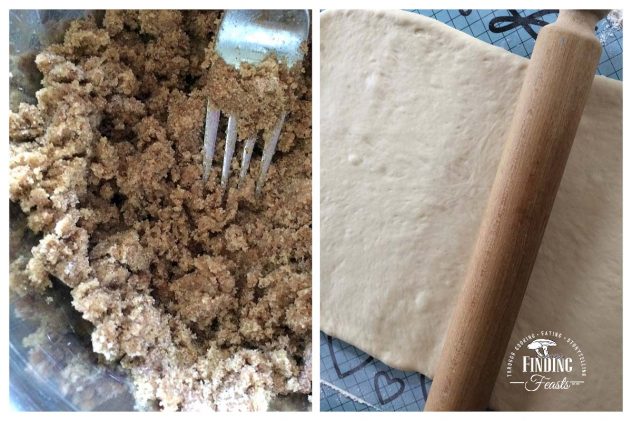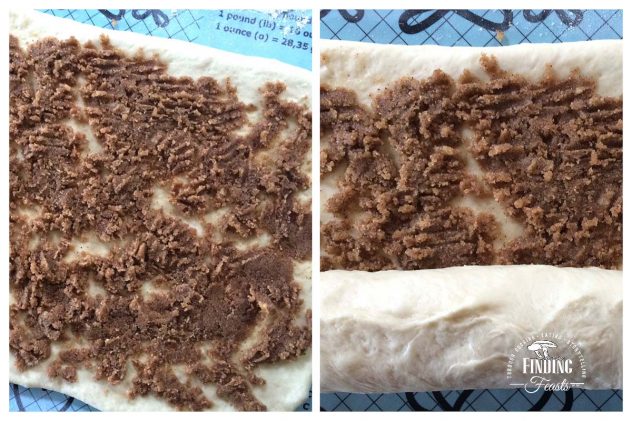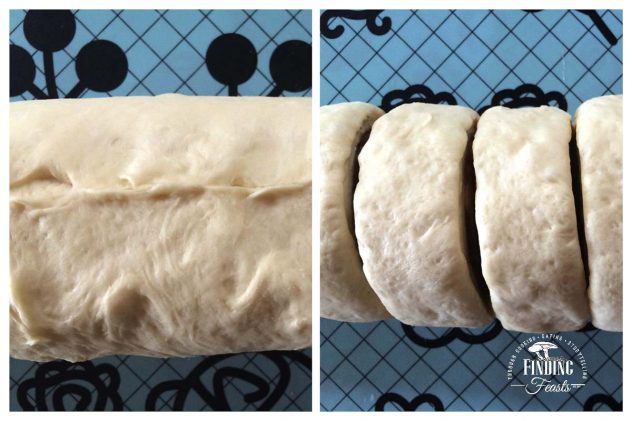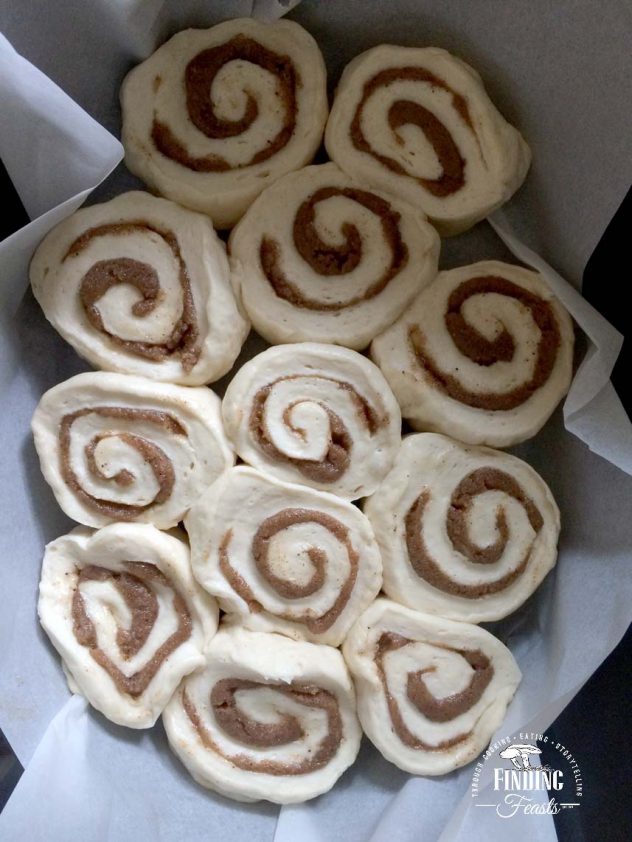 Cover the top of the cooker with a tea towel and then place on the lid. This will stop the condensation from falling onto the dough.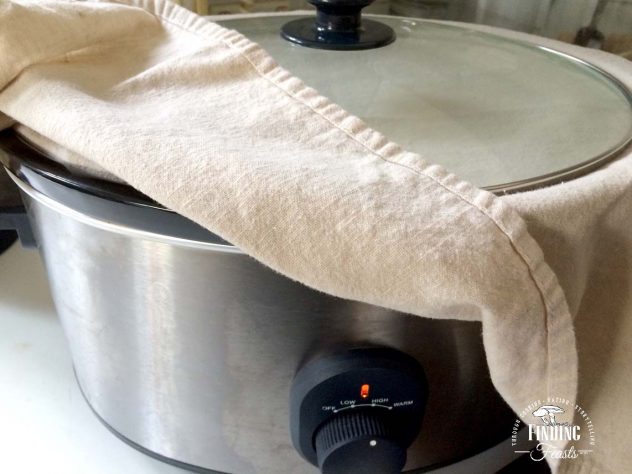 Turn the slow cooker on high and cook for 1.5 hours. This time will be different for different cookers so test the scrolls at the 1 hour mark and leave for another 30 minutes or more till done.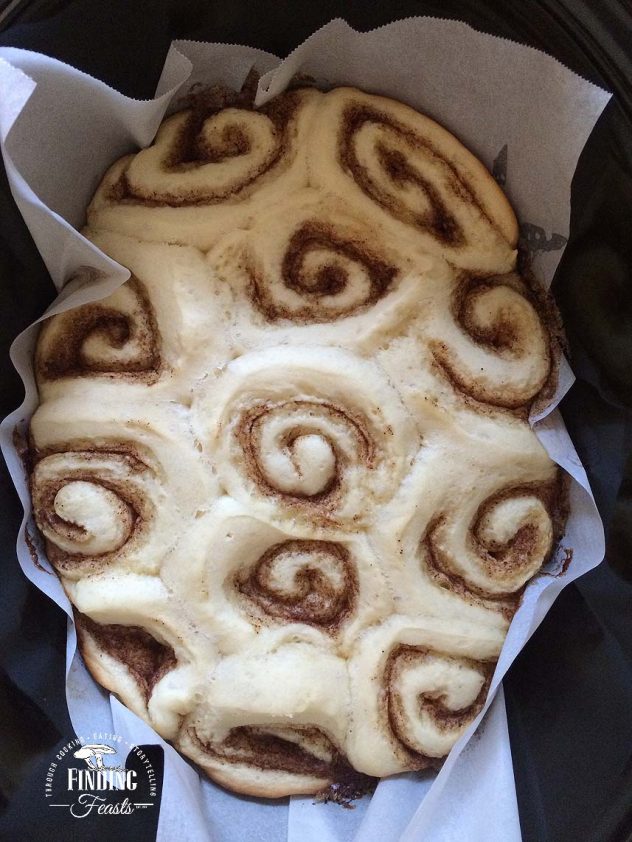 Make up the frosting and then drizzle over the cooled scrolls.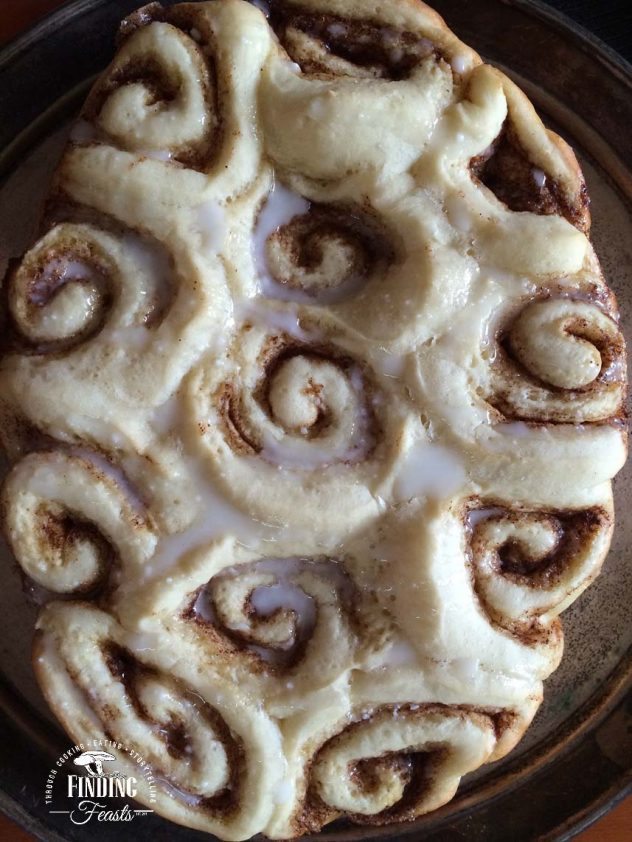 Easiest Slow Cooker Cinnamon Scrolls Ever
Recipe type:
Sweet Treats
Prep time:
Cook time:
Total time:
Ingredients
Dough:
1 Tbs dry yeast
3.5 cups or 420g plain flour
1 tsp salt
2 tsp ground cardamom
1 tbs white sugar
320 ml milk, room temperature
Filling:
70g unsalted butter, room temperature
1 tbs ground cinnamon
¼ cup brown sugar
¼ cup white sugar
Frosting:
2 tbs unsalted butter, room temperature
60g cream cheese
2-3 tbs milk
1 tsp vanilla
3 cups icing sugar
Instructions
Place the yeast, sugar and warm milk in a large bowl and stir together. Wait for 10 minutes to see if the yeast is active (you will see bubbles) then add the flour, salt and cardamom. Mix all together and knead for 10 minutes or till it's nice and smooth.
Leave to rest, covered in a tea towel, in a warm area. This will make it relax after it's kneading and will make it easier for you to roll out.
Mix up the ingredients of the filling and set aside.
Roll out the dough on a floured bench into a long rectangle.
Place the cinnamon filling over the surface of the dough and then roll up, sealing the seam.
Cut the dough into 12 even sections and place in a greaseproof paper lined slow cooker.
Cover the top of the cooker with a tea towel and then place on the lid. This will stop the condensation from falling onto the dough.
Turn the slow cooker on high and cook for 1.5 hours. This time will be different for different cookers so test the scrolls at the 1 hour mark and leave for another 30 minutes or more till done.
Make up the frosting and then drizzle over the cooled scrolls.
Now try not to eat them all in one sitting 🙂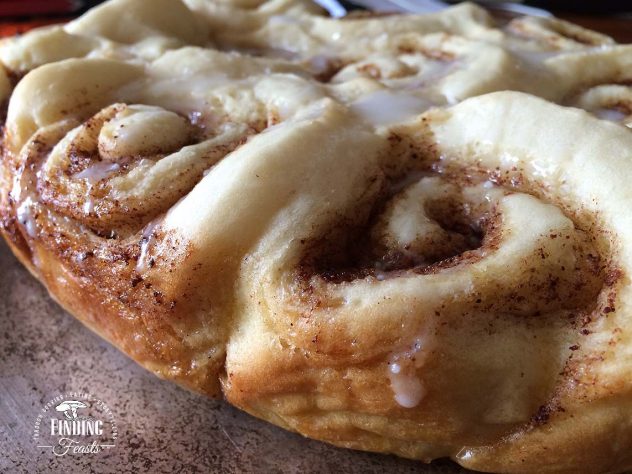 (Visited 286 times, 1 visits today)