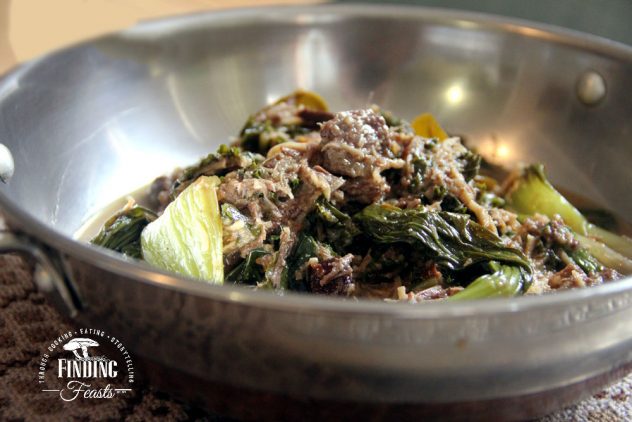 Ingredients for spice paste
8 dried red chillies
3 cm piece of galangal
3 cm piece of ginger
3 lemon grass stems, white part only
5 red Asian shallots
Remaining curry ingredients
3 tsp tamarind pulp
2 Tbs coconut oil
600 g beef cheeks
3 cardamon pods
3 whole cloves
3 star anise
1 cinnamon stick
1 lemongrass stem, white part only
6 kaffir lime leaves
30 g shredded coconut, toasted
400 ml coconut cream
½ bunch kale, chopped
200 g choy sum
2 Tbs fried shallots
Method

1. Soak your dried chillies in warm water for about 5-10 minutes. Mine must have been extra dry because they needed the full 10 minutes. I went old school and used my pestle and mortar to get everything into a paste. It took some elbow grease but I was very pleased with my hand made paste! Pete suggests a food processor.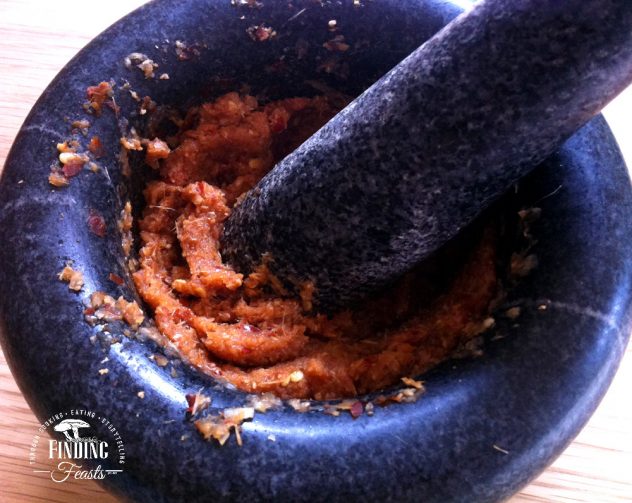 2. In a small bowl mix your tamarind pulp with 125 ml of warm water and extract the juice from the tamarind pulp by using your fingers. Strain the juice and discard the remaining pulp and seeds.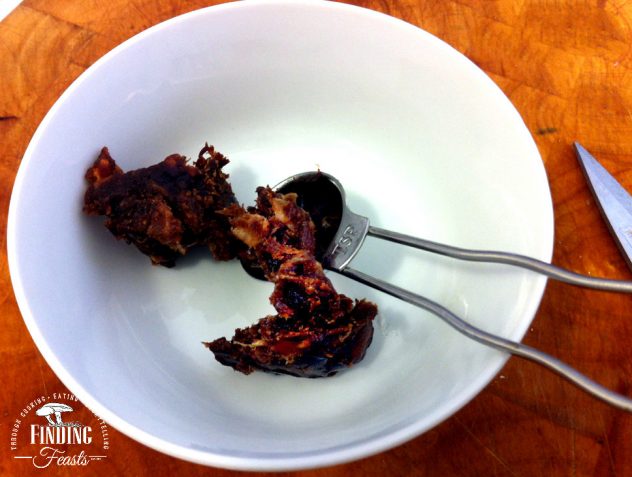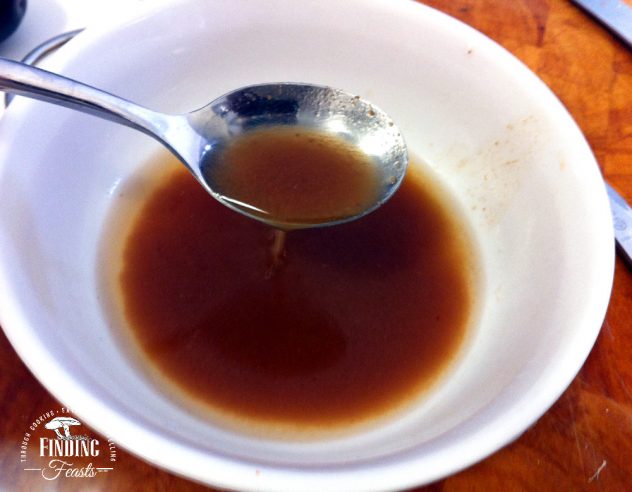 3. In a large sauce pan heat your coconut oil (it will give you the most divine smell!)
4. Add your spice paste and fry for 2-3 minutes, or until your kitchen is bursting with gorgeous smells!
5. Add your beef cheeks and seal them on both sides. About 2-3 minutes depending on their size.
6. Add tamarind water, spices, lemongrass, kaffir lime leaves, coconut, coconut cream and 300 ml of water. Simmer gently on low heat for 2 hours. My cheeks were tender at about 1.5 hours.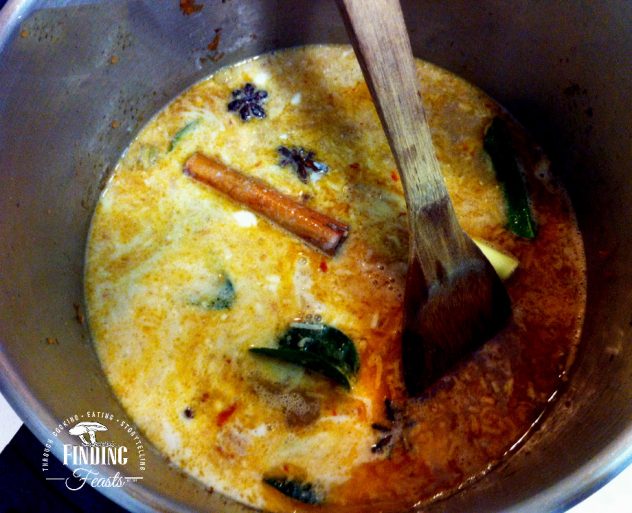 7. Add the kale and choy sum and simmer for a further 2 minutes. Both of mine wilted after about a minute and I love my choy sum with a bit of crunch.
Serve with scattered fired shallots and with eggplant pickle.
Pete Evans…the whole book is amazing! You have inspired a whole new lifestyle in our family!
(Visited 1,098 times, 7 visits today)