Asparagus and Chorizo Soup is a perfect Spring time soup with the fresh, sweet asparagus all over the veggie markets at the moment.
This asparagus soup would probably be my favourite, especially when teamed with a toasted ciabatta or turkish bread. The holes serve as lots of mini bowls that when dunked into the soup fill up and become the most perfect edible spoon. Just be sure to cut the bread length ways not into slices otherwise you will end up with most of it on the table!
This soup is a great canvas to show off a lovely chorizo sausage, with it's distinctive smokey flavour and bright red colour contrasting with the mellow green of the soup.
Slurp it up wholeheartedly… Blondie 
Ingredients
1 leek, sliced
1 tsp butter
1 tsp oil
1 garlic clove, chopped
2 bunches asparagus
2 large potatoes
1 tsp cayenne pepper – or to taste
4 c chicken stock
1 c lamb stock
1 chorizo, sliced
Method
Cook the leeks in the butter and oil till softened then add the garlic and asparagus and cook for another 2 mins
Add the peeled and chopped potatoes and then the two stocks. If you don't have lamb stock then make it 5 cups of chicken stock
Cook at a gentle simmer for 15 mins or till the potatoes have softened.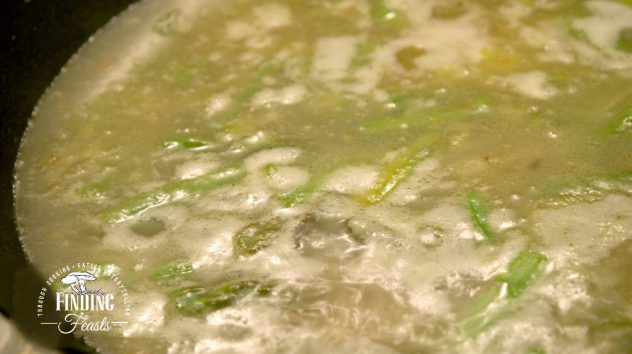 Use a stick blender to puree all the ingredients together and then add the cayenne pepper.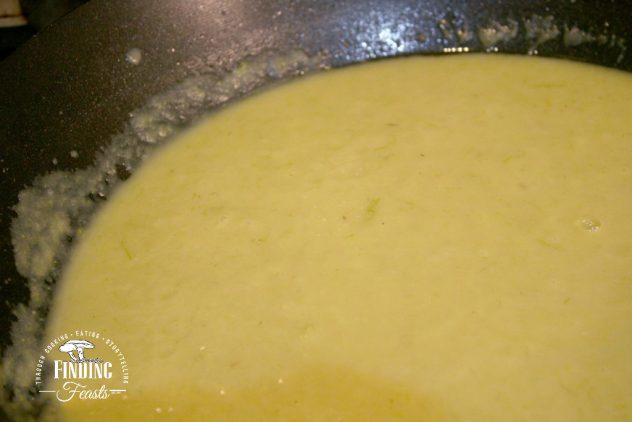 Dry fry the sliced chorizo till nice and crispy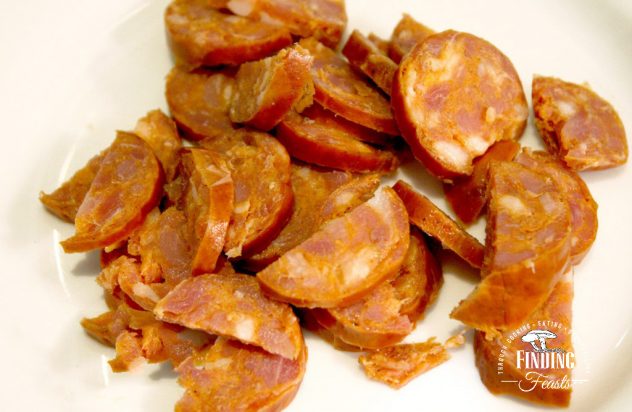 Serve with a yummy toasted ciabatta or turkish bread.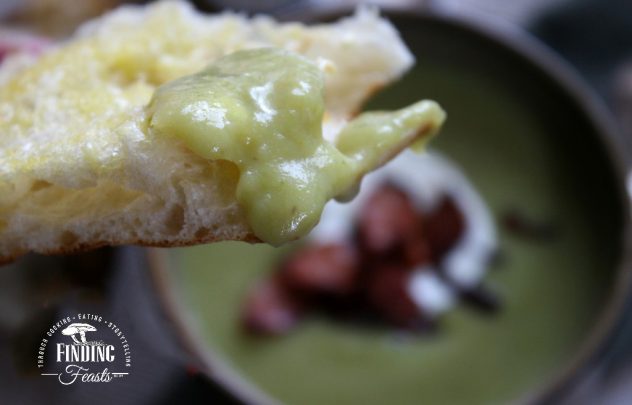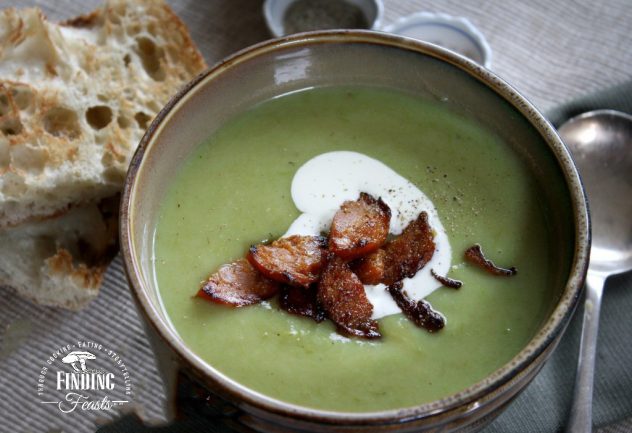 (Visited 161 times, 1 visits today)