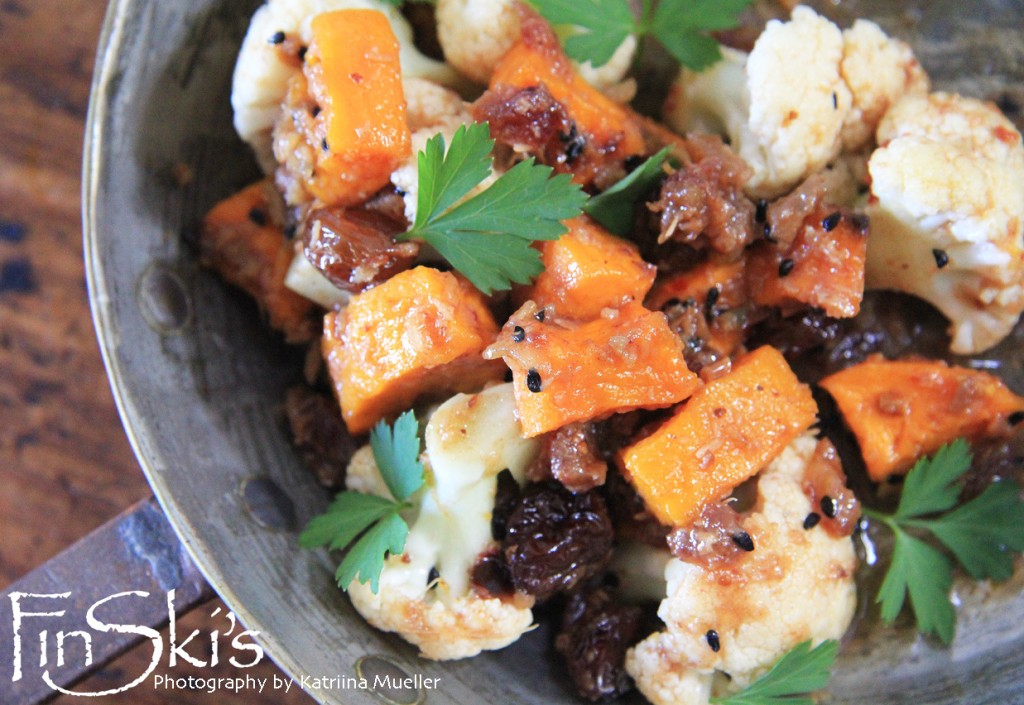 Pumpkin & Cauliflower in Sweet Tamarind Masala is a simple side dish that is full of flavour and tangy sweetness.
With both my mum and sister having 'big' birthday's – 65 and 40 respectively, we all headed up to the family cabins on the Hawkesbury River for a weekend celebration. Six adults, four kids, two dogs and a cat.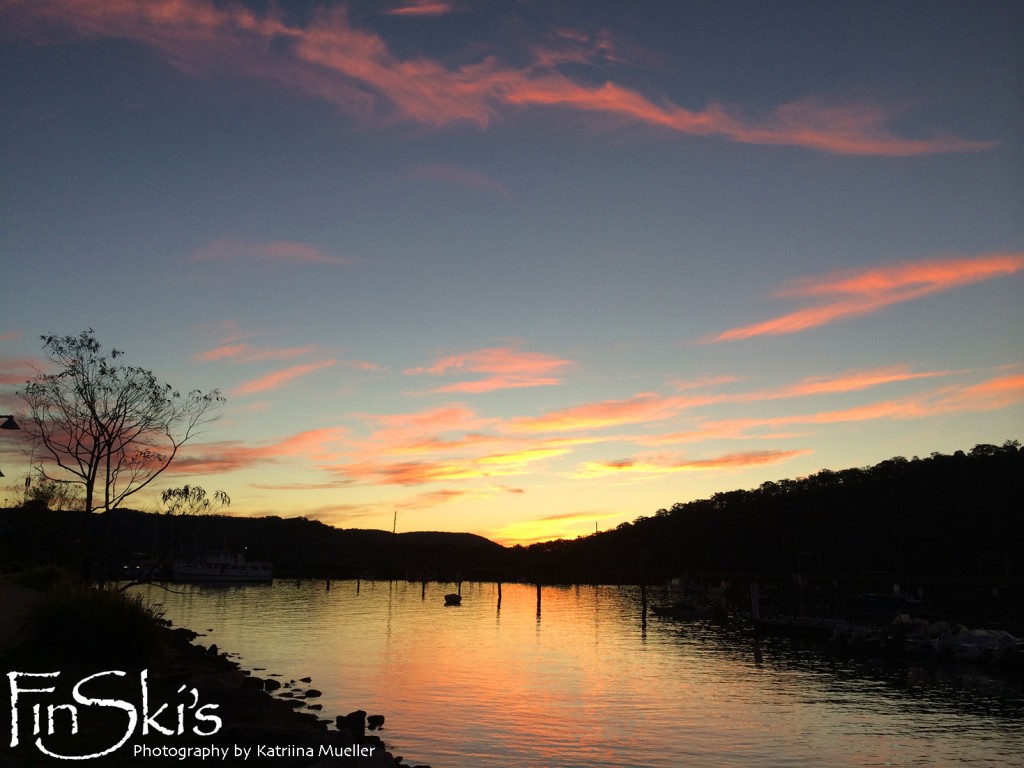 Friday was beautiful, and we only just made it in time for the sunset… always breathtaking as the colours cross the water, so a great start to the weekend. Dinner that night was mum's special Moroccan styled Lamb and Pumpkin Soup with delicious sourdough breads and Pepe Saya Cultured Butter. Simple, clean, well developed flavours – you can never get her soup recipe though as she adds leftover ingredients to the soup through the week so it turns into something quite different from where it started, but always amazing.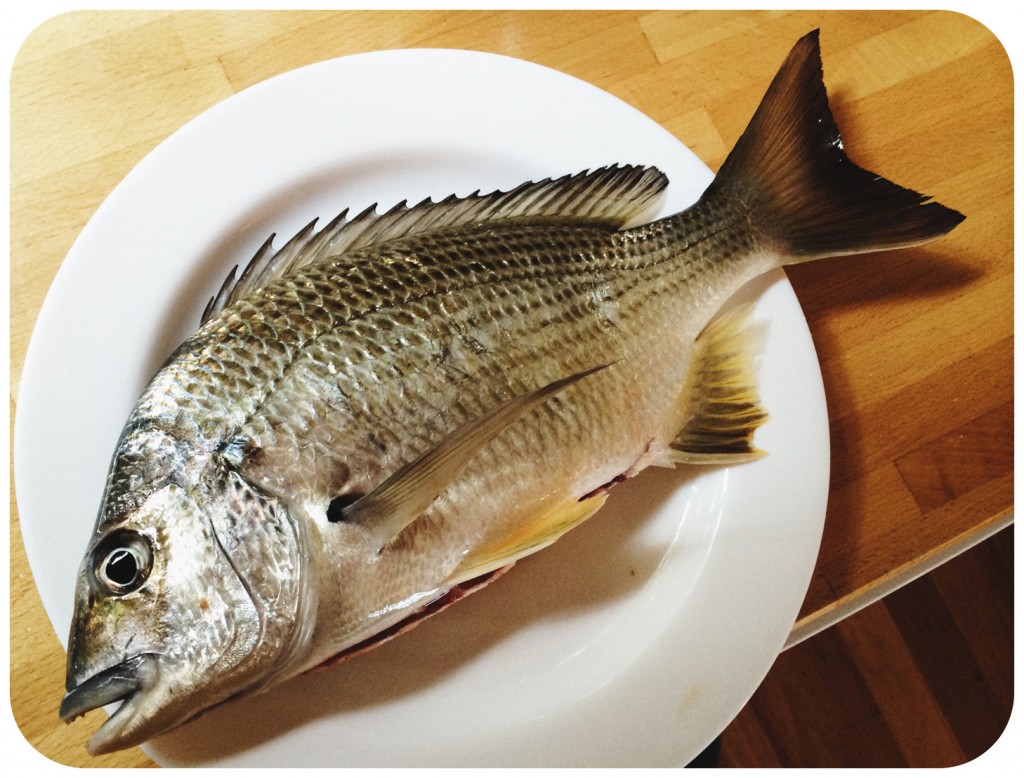 Anyway, that was the last of the beautiful weather, well actually, Seb and hubby got up for some early morning fishing. The weather was peaceful, Seb caught the first fish – a bream – everything was lovely, and then it all changed. The sun came up and brought with it the massive winds. The temperature dropped the winds were blowing a gale, and the skies were grey. There were fleeting moments of blue sky and sun (still windy as all hell) and the cousins would go back on the wharf for some more fishing.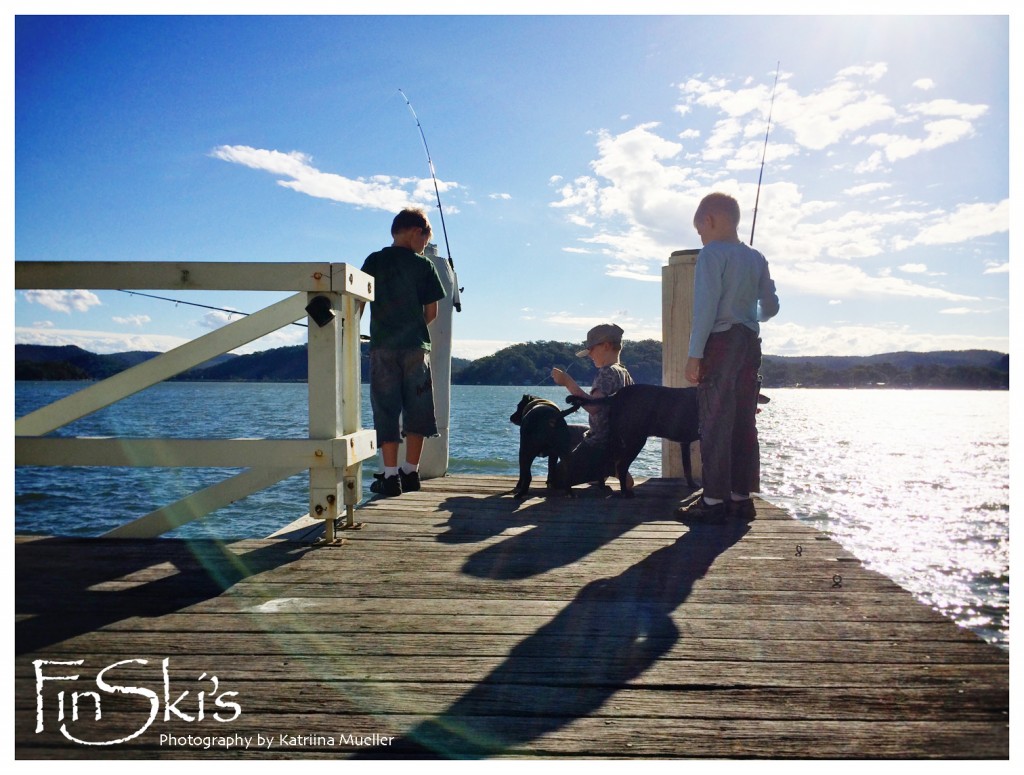 Can't complain though as the big birthday feast was today, a buffet style curry smorgasbord, with some Finnish Cabbage Rolls thrown in for good measure (This style of food is the best option when you have water access only as you can prepare most of it the days before) We had Chicken Tikka Masala, Coriander Egg Curry, Lamb Tagine, this Pumpkin Masala, flat breads and a few side dips, oh and cabbage rolls.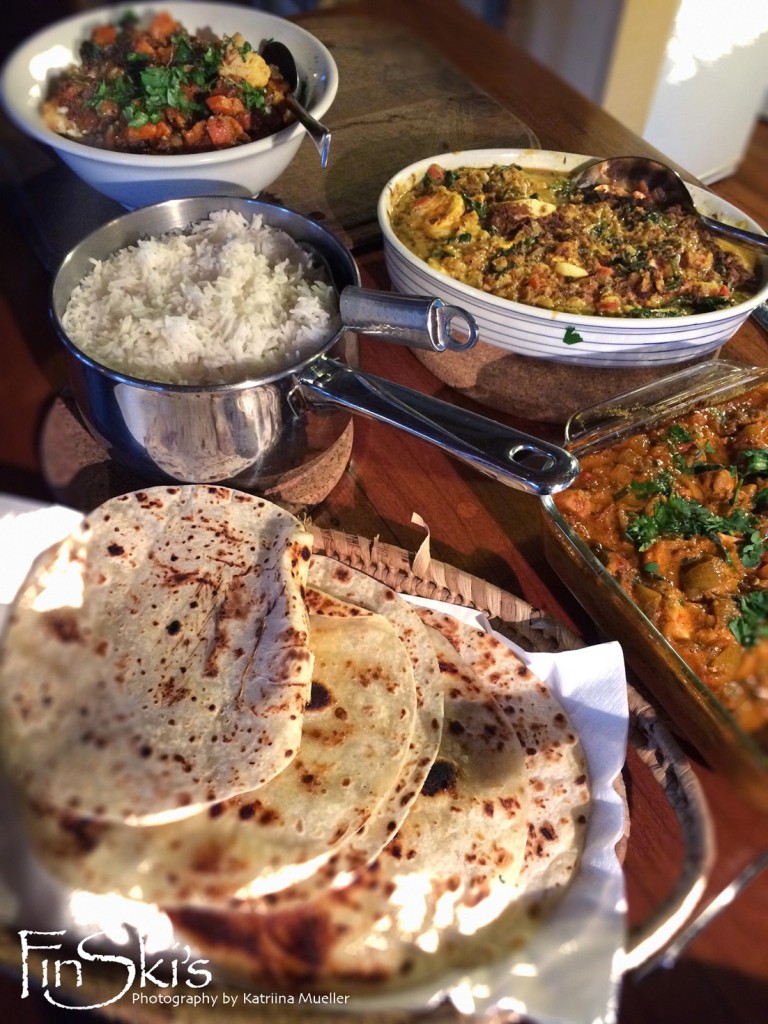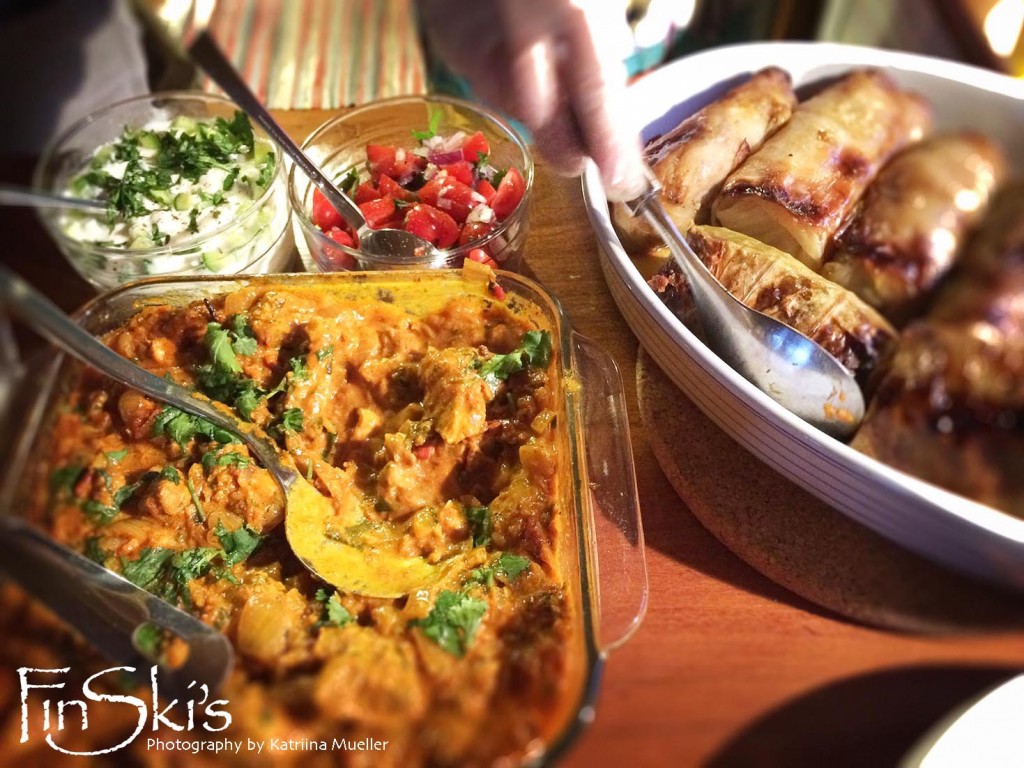 One of the best 'restaurants' in town – Inside is so cozy and warm, outside on the other hand…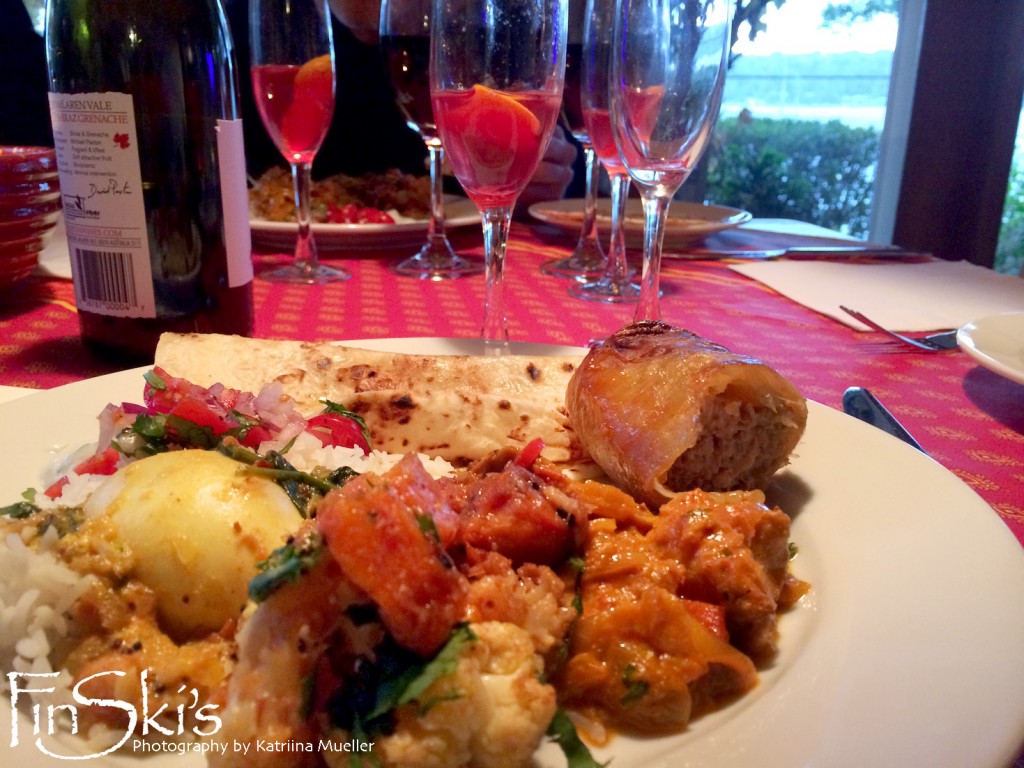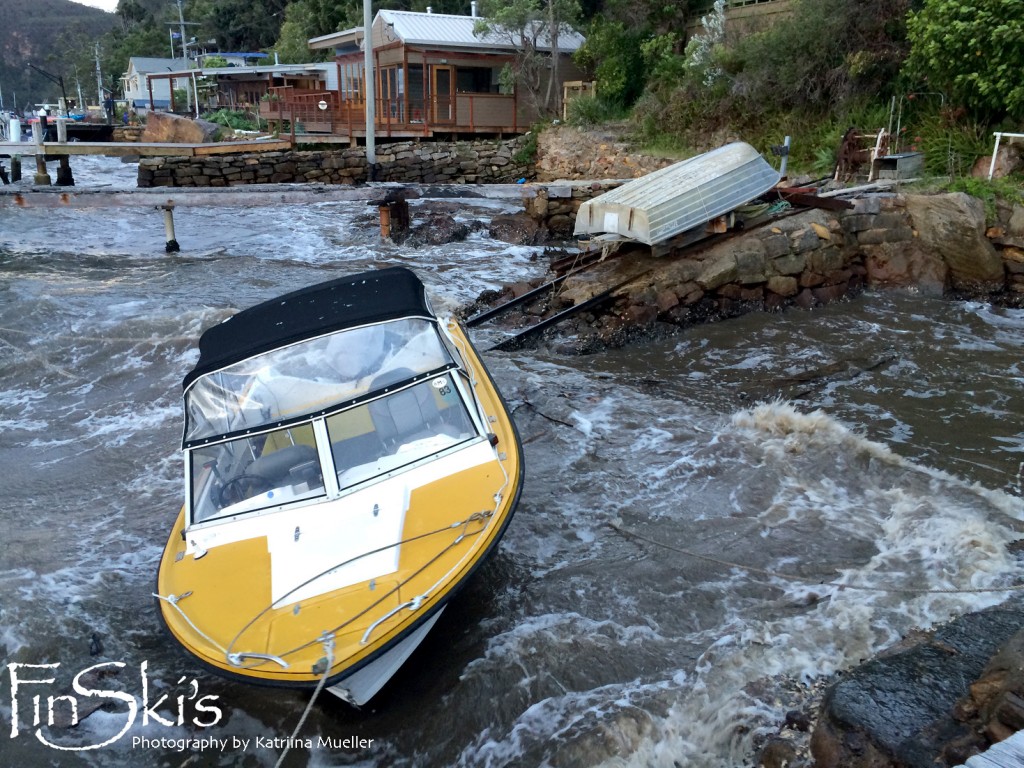 This recipe for Pumpkin & Cauliflower in Sweet Tamarind Masala is perfect with a couple of other curries… and a room full of family and friends.
Enjoy – Blondie  🙂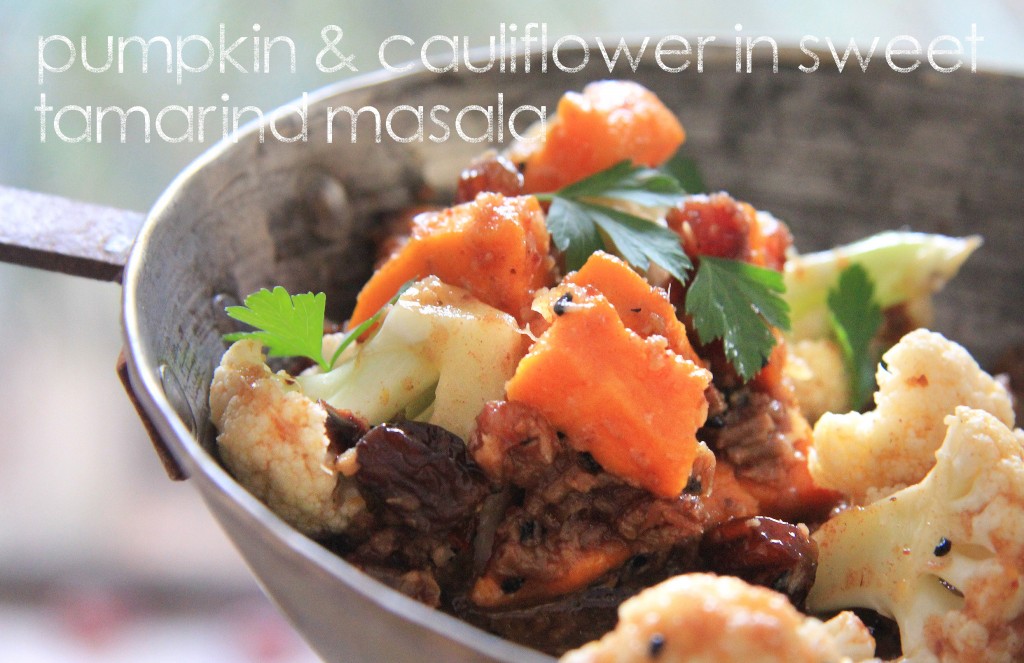 (Visited 26 times, 1 visits today)